The Atlantic Politics & Policy Daily: Tick Tick Tick Tick
Controversial reports about the Trump administration are being released in rapid succession.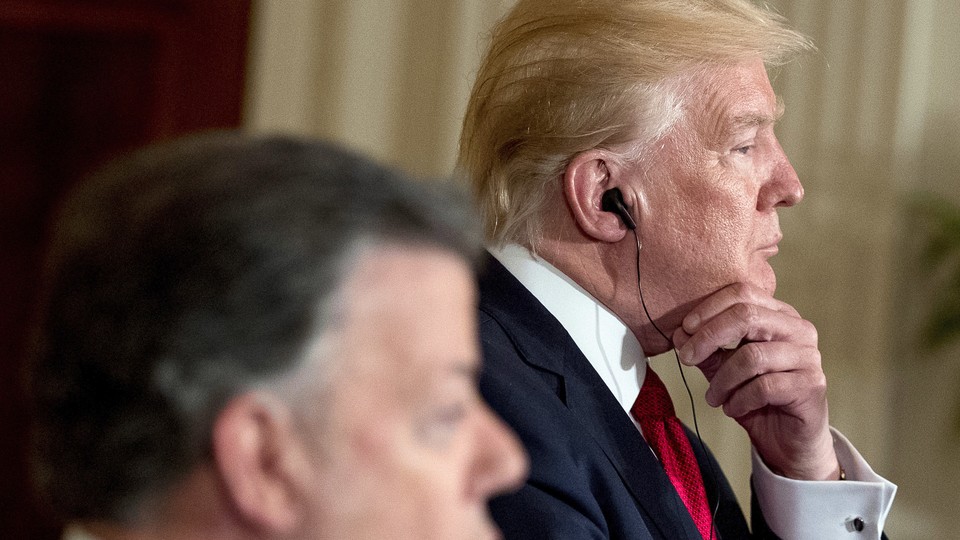 Today in 5 Lines
During a joint news conference with Colombian President Juan Manuel Santos, President Trump said he respected Deputy Attorney General Rod Rosenstein's decision to appoint a special counsel, but added, "the entire thing has been a witch hunt." Former Connecticut Senator Joe Lieberman is reportedly Trump's top pick to replace James Comey as director of the FBI. Roger Ailes, the former head of Fox News who was ousted from the network amid sexual-harassment allegations, died at age 77. The Trump administration formally notified Congress that it intends to renegotiate the North American Free Trade Agreement, in keeping with one of Trump's campaign promises. In a letter to his constituents, House Oversight Committee Chairman Jason Chaffetz announced he will resign from Congress at the end of June.
---
Today on The Atlantic
With a Whimper or a Bang: How does this all end? McKay Coppins explores four different alternatives.

Can't Get Rid of Him: Michael Flynn's short tenure as national-security adviser ended in February, but the recent chaos surrounding the administration shows that his ghost continues to haunt the White House. (Rosie Gray)

Who and What Does the President Owe?: The appointment of Robert Mueller as special counsel is bad news, argues David Frum, because he won't seek to answer some of the biggest questions about Donald Trump's presidency.
Follow stories throughout the day with our Politics & Policy portal.
---
Snapshot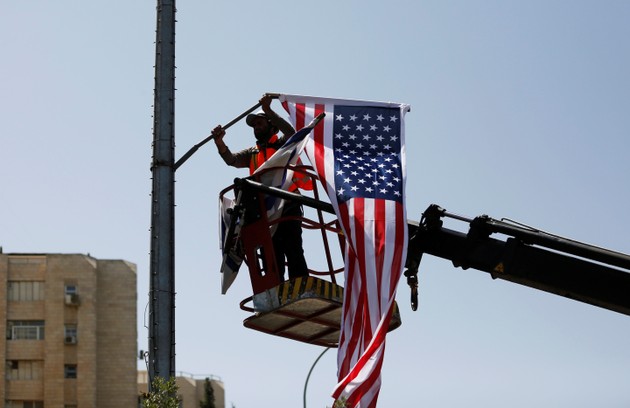 ---
What We're Reading
What Does Special Counsel Do?: On Wednesday, Deputy Attorney General Rod Rosenstein appointed former FBI Director Robert Mueller to oversee the Russia investigation. Here's what Mueller will be responsible for—and what the country can expect from the investigation. (Josh Gerstein, Politico)
18 Times: Reuters reports that Michael Flynn and other Trump campaign advisers "were in contact with Russian officials and others with Kremlin ties in at least 18 calls and emails during the last seven months of the 2016 presidential race." (Ned Parker, Jonathan Landay, and Warren Strobel)
A Test of Loyalty: Inside the White House, the mood is grim and staffers "are weighing the sometimes conflicting interests of their country, their careers and the President they serve." (Michael Scherer and Alex Altman, Time)
Supporting Trump Is 'Pretty Punk Rock': In 2015, Cassandra Fairbanks was a left-leaning political activist and an ardent Bernie Sanders-supporter. Now, she's one of the leaders of the "Deplorable" movement for Donald Trump. (Rebecca Nelson, Cosmopolitan)
The President's Inside Man: House Majority Leader Kevin McCarthy "loves nothing more than counting votes and cutting deals." It might be why he's Trump's closest ally in Congress. (Lauren Rosenhall, The California Sunday Magazine)
---
Visualized
What's Next for NAFTA?: On Thursday, the Trump administration formally notified Congress that it wants to renegotiate the trade agreement. This flowchart shows what lies ahead. (Kim Soffen and Darla Cameron, The Washington Post)
---
Question of the Week
Last week, President Trump fired FBI Director James Comey—a move widely criticized by Democrats and Republicans alike. Trump told reporters that he hopes to replace Comey as soon as possible, and is currently considering several candidates. If you were in charge of selecting the next FBI director, who would you consider—and why?
Send your answers to hello@theatlantic.com and our favorites will be featured in Friday's Politics & Policy Daily.
-Written by Elaine Godfrey (@elainejgodfrey)