The Atlantic Politics & Policy Daily: Staging a Flynntervention
Former President Barack Obama reportedly warned President Donald Trump against hiring Michael Flynn.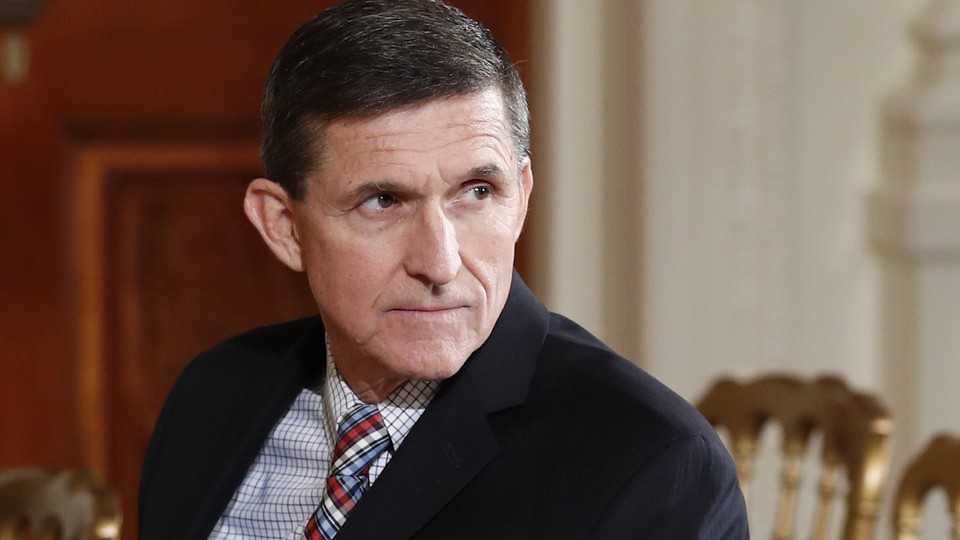 Today in 5 Lines
Former President Barack Obama reportedly warned President Donald Trump against hiring Michael Flynn as his national-security adviser. During a Senate judiciary subcommittee hearing, former Acting Attorney General Sally Yates testified that she told the White House that Flynn was at risk of being blackmailed by Russians. Trump nominated 10 judges to federal courts around the country. He also called French President-elect Emmanuel Macron to congratulate him on his win over the weekend against far-right candidate Marine Le Pen. The Fourth Circuit Court of Appeals heard oral arguments over Trump's revised executive order suspending refugee admissions and temporarily barring visa applications from several Middle Eastern and African countries.
---
Today on The Atlantic
Unenthused: David A. Graham analyzes Donald Trump's "tepid" congratulatory statement to French President-elect Emmanuel Macron on Sunday. Trump's response follows his embrace of France's far-right candidate Marine Le Pen and his enthusiastic praise for Turkish President Recep Tayyip Erdogan.

Rehabilitating Sebastian Gorka: President Trump's deputy assistant appeared at a conference hosted by the Jerusalem Post on Sunday. The appearance, writes Rosie Gray, was part of a concerted effort—aided by White House outsiders—to salvage his image in the Jewish and pro-Israel communities.

Unanswered Questions: A number of states have either passed or are considering legislation allowing weapons permit holders over 21 years of age to carry concealed firearms on college campuses. But the ambiguities in these laws, Ian Bogost argues, make them difficult to implement.
Follow stories throughout the day with our Politics & Policy portal.
---
Snapshot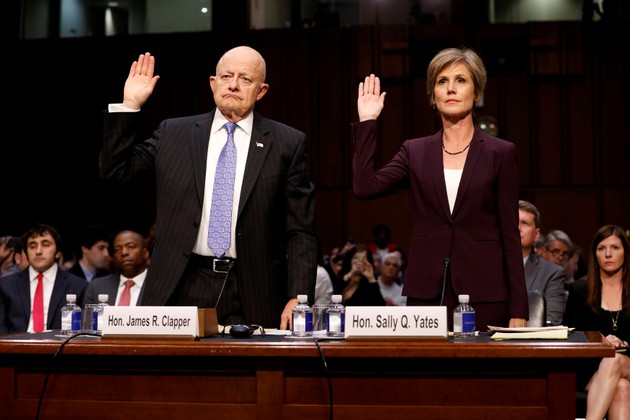 ---
What We're Reading
Political Battleground: Charlie Kirk, the 23-year-old founder of a political-advocacy nonprofit, found one way to fight against liberalism on college campuses: by funneling thousands of dollars to help young conservatives win student-government elections around the country. (Michael Vasquez, The Chronicle of Higher Education)
Should Democrats Be More Like Trump?: Connecticut Senator Chris Murphy is focused on what Donald Trump got right during the 2016 presidential election. His advice for Democrats? Mimic Trump's simple and confrontational Twitter style. (Susan B. Glasser, Politico)
A Band-Aid for a Bigger Problem: Centrist candidate Emmanuel Macron defeated far-right candidate Marine Le Pen in France's presidential election on Sunday. But, writes Noah Millman, "populism is a symptom of deep dysfunction in a political system." And it'll fall on Macron to address it. (The American Conservative)
The McMaster Plan: For the Washington establishment, respected General H.R. McMaster is the perfect person to serve as Trump's national-security adviser. News reports suggest, however, that McMaster's presence is less welcome by Donald Trump and Steve Bannon loyalists. (Eli Lake, Bloomberg)
2020 Goals: Women reportedly make up half of the Democratic Party's list of potential candidates for the 2020 presidential election. But electing the first female president may no longer be the Democrats' highest priority. (David Catanese, U.S. News & World Report)
---
Visualized
Move to Colorado?: A new study shows that the geographical disparities in life expectancy are growing across the United States. Take a look at this map to see the average life expectancy in your county. (Joel Achenbach, The Washington Post)
---
Question of the Week
Donald Trump is expected to visit Saudi Arabia, Israel, and the Vatican during his first foreign trip as president later this month. Initial trips by Trump's predecessors include former President George W. Bush's visit to Mexico in 2001 and former President Barack Obama's visit to Canada in 2009. What countries do you think are the most important for Trump to visit now and why?
Send your answers to hello@theatlantic.com and our favorites will be featured in Friday's Politics & Policy Daily.
-Written by Elaine Godfrey (@elainejgodfrey) and Candice Norwood (@cjnorwoodwrites)