The Atlantic Politics & Policy Daily: Comey's Exit
The White House announced that President Trump has fired the FBI director.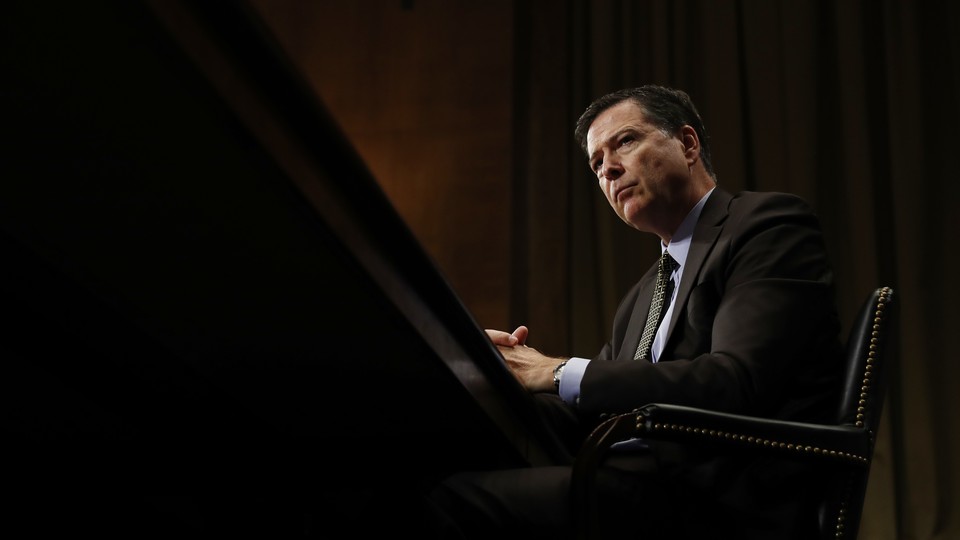 Today in 5 Lines
The White House announced that President Trump has fired FBI Director James Comey. Hours earlier, ProPublica reported that part of Comey's testimony before the Senate Judiciary Committee about Hillary Clinton's private email server was inaccurate. Attorney General Jeff Sessions is reportedly reviewing Obama-era rules that eliminated harsh punishments for low-level drug crimes. The Pentagon is reportedly proposing to increase the number of U.S. troops in Afghanistan. The Energy Department activated its "emergency operations protocol" after part of a tunnel used to store radioactive materials collapsed at Hanford nuclear site in Washington state.
---
Today on The Atlantic
The Ex-President's Dilemma: As a former U.S. president, Barack Obama now plays a tricky role, Dominic Tierney writes: He wants to remain an influential political figure, but with "virtually no hard power," intervening too much in national debates could diminish his image.

Culture Shock: During the election, political experts argued that economic anxiety is what drove white, working-class Americans to vote for Donald Trump. But a new poll conducted by the Public Religion Research Institute and The Atlantic indicates that it was cultural anxiety that ultimately motivated Trump's voters. (Emma Green)

Getting By: When manufacturing jobs declined in the Rust Belt, opioid abuse increased, leaving many of the men "either on drugs or unemployed." Now, the women are left to pick up the pieces and hold everything together. (Alana Semuels)
Follow stories throughout the day with our Politics & Policy portal.
---
Snapshot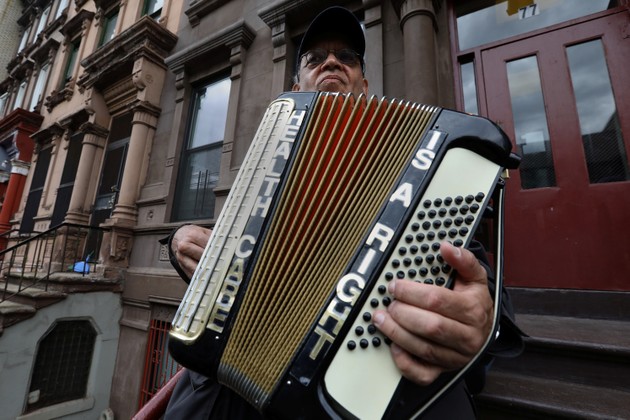 ---
What We're Reading
Who's in the Meetings?: Majority Leader Mitch McConnell has assigned 13 Republican senators to work on health-care reform, but that working group doesn't include any of the chamber's five Republican women. (Robert Pear, The New York Times)
Getting Heated in Iowa: On Monday, Iowa Representative Rod Blum walked out of a TV interview and into a town hall where he was booed by his constituents. That tension is a snapshot of the "concern and confusion caused by Republican plans to revamp the nation's health-care system." (Ed O'Keefe, The Washington Post)
Following the Script: Democratic California Senator Kamala Harris insists she won't run for president in 2020. Speculation over her White House ambitions won't die down, however, as Harris quietly makes moves that suggest she's looking to capture the attention of party leadership. (Sean Cockerham, McClatchy)
Transforming the Courts: On Monday, Donald Trump announced his first list of 10 nominees for lower federal-court vacancies. All of his picks are ideologically conservative, but they also share another feature: they're relatively young judges who would remain on the bench for decades. (Micah Schwartzman and Mark Joseph Stern, Slate)
Inside Clintonworld: Hillary Clinton is slowly reemerging into public life, sparking rumors about possible plans to return to politics. The uncertainty is fueling anxiety among Clinton's inner circle as well as among her staunch supporters, who wonder what's coming next. (William D. Cohan, Vanity Fair)
---
Visualized
Unauthorized: The Trump administration said it will not release the White House visitor log publicly, so Politico created their own log. Take a look at who the president has met—and spoken—with in this database.
Church Militant: In this short video, The Atlantic's Dan Lombroso interviews Michael Voris, the founder of a group of radical Catholics running a tiny media powerhouse.
---
Question of the Week
Donald Trump is expected to visit Saudi Arabia, Israel, and the Vatican during his first foreign trip as president later this month. Initial trips by Trump's predecessors include former President George W. Bush's visit to Mexico in 2001 and former President Barack Obama's visit to Canada in 2009. What countries do you think are the most important for Trump to visit now and why?
Send your answers to hello@theatlantic.com and our favorites will be featured in Friday's Politics & Policy Daily.
-Written by Elaine Godfrey (@elainejgodfrey) and Candice Norwood (@cjnorwoodwrites)