The Atlantic Politics & Policy Daily: Battle Hmm ... of the Republic
During an interview, President Trump questioned why the Civil War could "not have been worked out."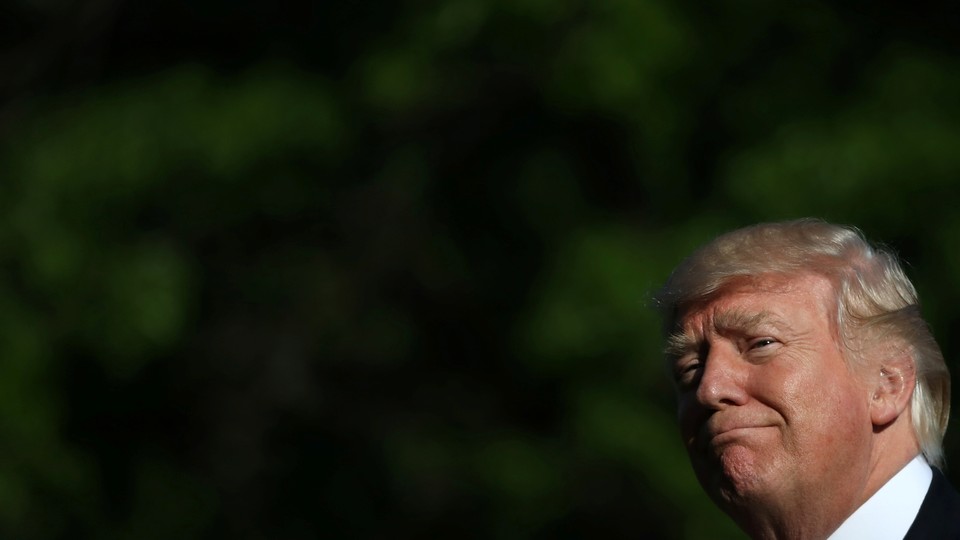 Today in 5 Lines
Congress reached a deal to fund the government through September. In an interview with The Washington Examiner's Salena Zito, President Trump questioned why the Civil War could "not have been worked out," and suggested that Andrew Jackson was upset about the conflict, which began several years after his death. Separately, Trump told Bloomberg News that he would meet with North Korean leader Kim Jong Un "under the right circumstances." Agriculture Secretary Sonny Perdue announced that his department will roll back school lunch regulations promoted by former First Lady Michelle Obama. Fox News announced that co-president Bill Shine has left the network, days after anchor Bill O'Reilly was ousted amid sexual-harassment allegations.
---
Today on The Atlantic
The Path to Joining ISIS: In 2015, two academically talented, isolated students at Mississippi State University prepared to join the Islamic State in Syria after being drawn in by online propaganda. Within three short months, they ended up at the center of America's debate over radicalization. (Emma Green)

A History Lesson: During an interview Monday, Donald Trump asked: "Why was there a Civil War? Why could that one not have been worked out?" What the president fails to understand, writes Yoni Appelbaum, is that "some issues aren't amenable to deal-making."

Dismissing Sebastian Gorka: President Trump's chief counterterrorism adviser is widely criticized by the national security community for making extreme statements and misguided assessments of jihadist groups. These judgments of Gorka make his critics reluctant to acknowledge when he has a point. (Graeme Wood)
Follow stories throughout the day with our Politics & Policy portal.
---
Snapshot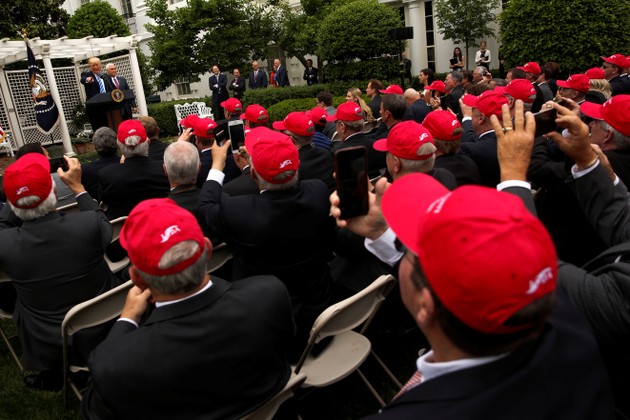 ---
What We're Reading
'I Don't Sleep': In an interview with Salena Zito, Trump discussed his interactions with world leaders, his sleeping habits, and the "very intensive process" that is the presidency. (Washington Examiner)
Warren vs. Trump: Massachusetts Senator Elizabeth Warren has fiercely pushed back against Trump, raising questions of a possible 2020 White House bid. Whether she runs or not, Warren has made it clear that she's in this fight for the long haul. (David Smith, Guardian US)
Did He Even Read It?: On Sunday, CBS's John Dickerson asked the president a few basic questions about House Republicans' new health-care proposal. But, writes Sarah Kliff, Trump's answers "suggest he either doesn't understand how the American Health Care Act works, or doesn't want to tell the truth about it." (Vox)
End of the 'Shadow Cabinet': Starting in late January, the White House embedded senior advisers to monitor federal agencies. But after clashes with Cabinet secretaries, they're reportedly being "eased out." (Michael Grunwald, Andrew Restuccia, and Josh Dawsey, Politico)
Firing Trump: Evan Osnos reviews the two constitutional mechanisms by which a U.S. president could be removed from office. What is the likelihood that one could apply to Donald Trump? (The New Yorker)
---
Visualized
Preventing a War: In this short video, The Atlantic's Peter Beinart argues that launching a war against North Korea would be immoral. (Daniel Lombroso)
A Senator's Best Friend: In politics, making friends isn't always easy, so some lawmakers bring their friends to work with them. Meet the dogs of the Senate. (Alex Gangitano, Roll Call)
---
Question of the Week
The month of May signals the start of college commencement speeches—a tradition featuring many political figures. Last year, former President Barack Obama, Massachusetts Senator Elizabeth Warren, and Supreme Court Justice Sonia Sotomayor all gave popular addresses. This year, Hillary Clinton is scheduled to speak at Wellesley College and Donald Trump will speak at Liberty University.
What is your favorite commencement address by a political figure and why?
Send your answers to hello@theatlantic.com and our favorites will be featured in Friday's Politics & Policy Daily.
-Written by Elaine Godfrey (@elainejgodfrey) and Candice Norwood (@cjnorwoodwrites)