'The Press Following Senators Have Become Large and Aggressive'
The directors of the Senate Media Galleries sent a letter to bureau chiefs and editors to say that the Capitol "has reached its capacity for reporters."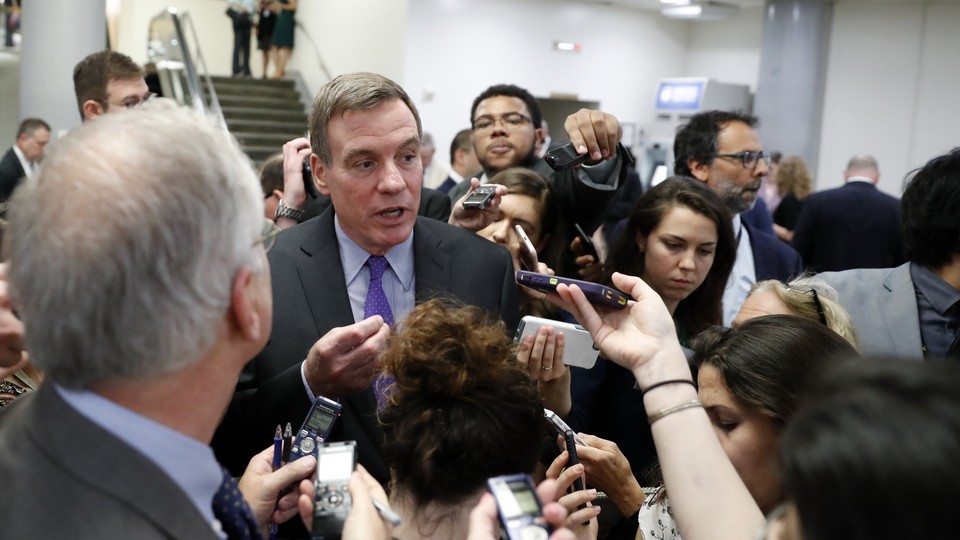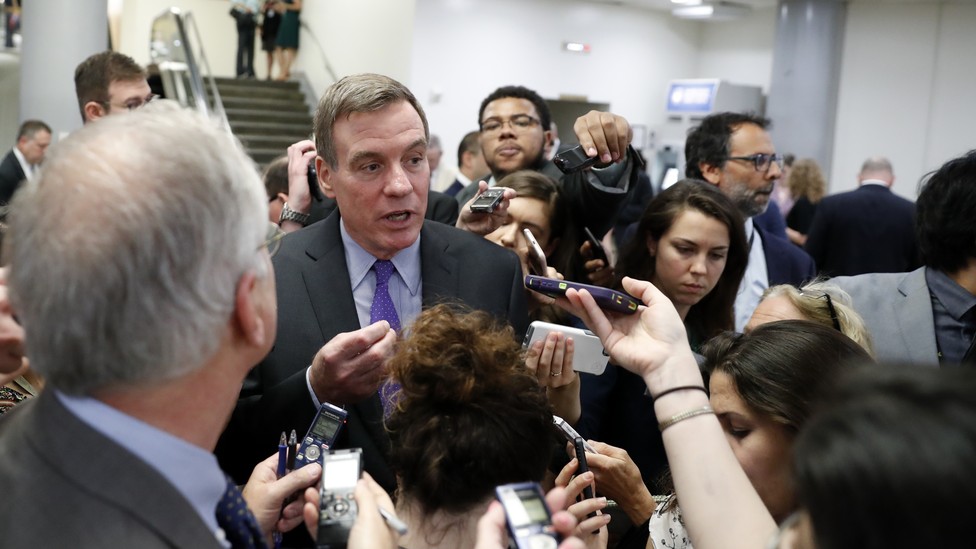 It's getting dangerous under Capitol Hill.
Amid a flurry of controversial reports regarding President Trump, journalists are descending on the Hill to interview lawmakers and gather their immediate reactions—even as many members of Congress are doing their best to avoid tough questions. That's led enterprising reporters to stake out the choke points in the traffic flowing between office buildings and the Capitol. So many reporters have gathered, in fact, that the directors of the Senate Media Galleries released a letter to bureau chiefs and editors to say that the Capitol "has reached its capacity for reporters, specifically in the Senate subway area and Ohio Clock corridors."
Capitol Hill reporters routinely gather in both places to catch lawmakers as they're coming in for votes on the Senate floor. Senators are often caught coming off the subways as they travel from their offices to the Capitol, while the Ohio Clock is just outside the Senate floor itself.
The letter continues: "We understand the increased demand for reporting at the Senate. However, we are concerned about everyone's safety. Collectively, the press following Senators have become large and aggressive. We are concerned someone may get hurt."
The week has been rife with breaking news. And it's only Wednesday.
On Monday, The Washington Post reported that Trump had divulged classified material to Russian officials during a meeting in the White House last week. Then, on Tuesday, The New York Times reported that Trump asked former FBI Director James Comey to drop the investigation into his former national-security adviser, Michael Flynn, according to memo written by Comey. The media reports have left lawmakers scrambling to make sense of the news, and issue responses.
"We've sent letters before about any kind of issues that affect press access. I can't remember a time where the specific issue is overcrowding," said a Senate official.
The letters also notes that "the Senate Sergeant at Arms is monitoring this situation and considering actions in these areas as a response to safety concerns." It adds: "Under their own determination, Senate officials may act to correct overcrowding situations in the Senate Subway area or in the Ohio Clock Corridor area."