The Border Patrol's Corruption Problem
More than 140 Customs and Border Protection agents were arrested or convicted of corruption in recent years—and President Trump's promise to hire 5,500 new agents could make the problem worse.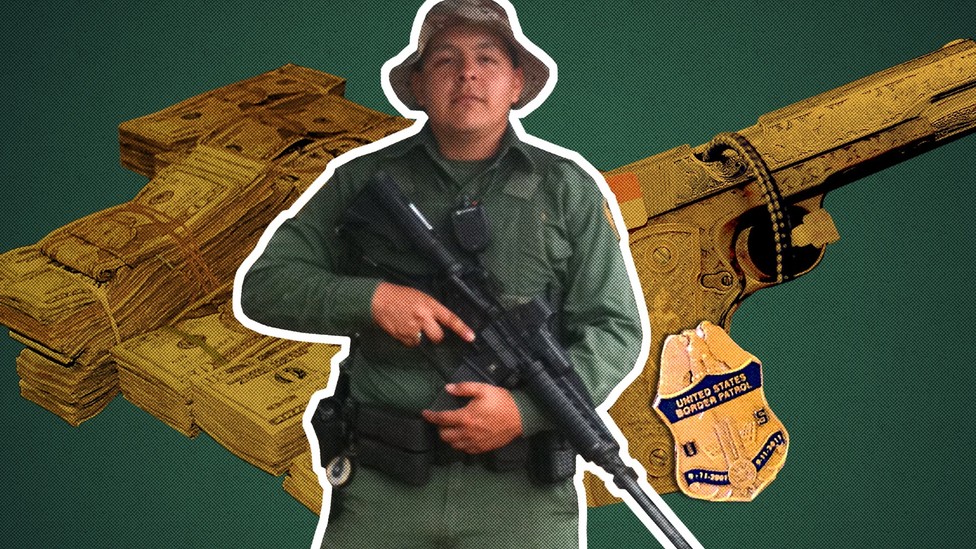 SOUTH PADRE ISLAND, Tex.—In the calm waters of the Texas Gulf Coast, Robert Hannan steered his boat toward what he thought was a crab trap. He found a corpse.
"There's nothing that can help this person if it's a real body," Hannan said in disbelief to the 911 dispatcher. "It's floating just like it would a body, but there's no head."
That grisly find would lead investigators first to an assassin from the powerful Gulf Cartel, and then to a U.S. Border Patrol agent who helped the killer move drugs and guns across the border.
Joel Luna is one of more than 140 Customs and Border Protection agents arrested or convicted on corruption charges in the past dozen years, according to an analysis by the Center for Investigative Reporting and The Texas Tribune. "Mr. Luna is not one bad apple," said James Tomsheck, a former senior official at CBP. "He is part of a rate of corruption that exceeded that of any other U.S. federal law-enforcement agency."
Though the number of corrupt agents represents less than 1 percent of CBP's 44,000 sworn officers—the largest police force in the U.S.—"any amount is bad, and one person alone can do a lot of damage," John Roth, the inspector general at the Department of Homeland Security, told The New York Times. "It doesn't have to be widespread."
Corrupt officials have given sensitive information to cartels, and waved tons of drugs and thousands of undocumented immigrants through the border in exchange for millions of dollars in bribes. Many operate at official ports of entry, undermining the billions of dollars the government has already spent on fencing, drones, radar, surveillance blimps, agents, and now, perhaps, President Trump's border wall.
Last year, a Department of Homeland Security report found that corrupt border agents are such an urgent problem, they "pose a national security threat," and called for more aggressive measures to root them out.
But CBP may instead relax its standards to meet hiring goals set by Trump in a January executive order that mandates 5,500 new border agents. If the agency does, it risks repeating the mistakes of a previous hiring surge in the mid-2000s, when drug cartels took advantage of lower hiring standards to infiltrate the ranks.
More common than infiltrators sent by cartels, however, are agents who go rogue to pay off debt, to help a family member, for sexual favors, or simply for a payday. For Joel Luna, a military veteran who led what looked like a law-abiding life, the trouble seemed to start with his family entanglements, according to Gustavo Garza, the prosecutor who worked on his case. "Whether he did it out of greed or out of love for his family, only he knows," Garza said.
Police Officer Manny Ochoa responded to Robert Hannan's panicked call. When he arrived on the scene, the victim's "neck, where his head was cut off, was at the surface of the water," he later recalled.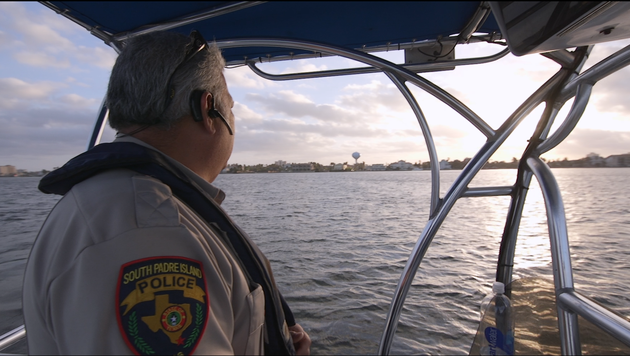 Ochoa reached under the victim's arms and hoisted the body onto his boat, only a few hundred feet from the shore of South Padre Island, Texas, a popular spring-break destination for thousands of college students. Beach parties raged on nearby.
Some investigators believed that a propeller had cut its head off, but Carlos Garza, the lead investigator for the Cameron County Sheriff's Department, saw a "clean cut" that made him think it was a homicide. There was also a second cut from the collarbone to the sternum that Garza determined was an unsuccessful attempt "to deflate the body" and keep it from floating.
The body was discovered just miles from the Gulf Cartel's headquarters in Matamoros, Mexico, but local police were unaccustomed to such brutality. Texas border towns are among the safest communities in the country.
Though the head was missing, "the hands were there, the fingerprints were there," Garza said. "We made an identification on the body."
It was Francisco "Frankie" Palacios Paz, a Honduran immigrant who worked at a tire shop an hour from the beach. At the tire shop, investigators found co-workers who said Frankie "'went to spring break,' and that didn't make a lot of sense to us," Garza said.
Cellphone records showed that the two brothers who co-owned the tire shop exchanged text messages the day Paz disappeared. Paz was involved in drug trafficking with the brothers, who began to worry that he was going to inform on them. "Es un pinche traisionero," one message read: "He's a fucking traitor."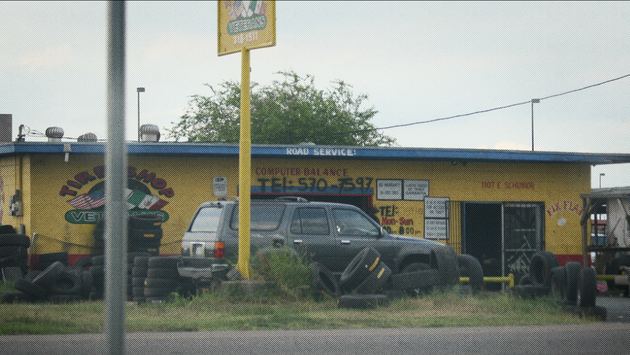 Garza's team arrested one brother, Eduardo Luna, at the tire shop. In the shop's dim cinder-block office, blood spatter glowed purple when Texas Rangers sprayed luminol on the walls. A pickaxe at the tire shop tested positive for Paz's blood. "Frankie had been killed there," Garza said.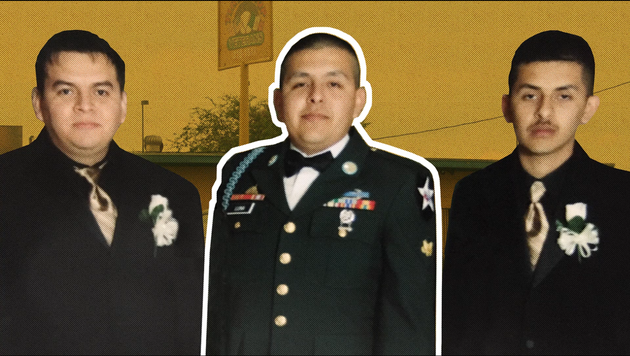 The older brother, Fernando Luna, wasn't at the shop. Police issued a warrant for his arrest.
That day, as investigators combed through the crime scene, Fernando happened to be returning to Texas from a short visit to Mexico. The warrant flashed across the screen when he gave his name to customs agents at the bridge.
Fernando was in the passenger seat. Sitting next to him in the driver's seat was Joel Luna, a third brother not previously known to police.
Joel identified himself as a Border Patrol agent.
* * *
Customs and Border Protection traces much its corruption problem to a rapid hiring surge in the years after 9/11.
CBP doubled its ranks from 9,821 agents in 2001 to 20,119 in 2009. In order to inflate its force that  quickly, CBP relaxed its hiring standards. Border Patrol sent some agents into the field before background checks were complete, and unlike other federal law-enforcement agencies, they didn't use polygraphs to vet applicants.
During the hiring surge, some veteran agents worried about the quality of the new recruits, and mocked what they dubbed the Bush administration's "No Trainee Left Behind" policy.
Corruption and excessive use of force complaints spiked, and James Tomsheck was hired to help clean up the Border Patrol. As the agency's head of internal affairs, he testified to the Senate in 2010 that drug cartels "are doing all that they can to infiltrate CBP through our hiring initiatives."
Tomsheck decided to take a closer look at the hiring process. During his decades at the Secret Service, he'd used the government's standard polygraph test to vet agents. The FBI, Drug Enforcement Administration, and Bureau of Alcohol, Tobacco, Firearms, and Explosives also use the test. Tomsheck began to pilot the polygraph on CBP applicants. "What we found was shocking," Tomsheck said.
During the piloting process, Tomsheck and his team uncovered about 30 applicants sent by cartels to infiltrate CBP, he said. "That made the hair on the back of my neck stand up."
In response, in 2010, Congress mandated polygraph testing for all new Customs and Border Protection hires. But the agency didn't retroactively test those hired before the reforms, like Joel Luna, who joined one year before the Anti-Border Corruption Act passed.
"Polygraphs have made it so we don't hire people with significant problems," former CBP commissioner R. Gil Kerlikowske told The New York Times last year. "The bigger problem is what happens to people who are already on board."
Today, Tomsheck says it's "conservative to estimate that 5 percent of the force"—or "about 1,000 agents"—could be corrupt.
The Department of Homeland Security also concluded that the anti-corruption reforms haven't gone far enough. A 2015 report says "the true levels of corruption within CBP are not known."
Some lawmakers and union leaders say the polygraph has imposed an undue burden on hiring. The failure rate for CBP applicants is 65 percent, about double that of applicants to other federal police agencies.
"Not all of that attrition is bad," said Ron Vitiello, chief of the Border Patrol, acknowledging the role of the polygraph in preventing corruptible recruits from joining the force. "But right now we're losing people faster than we can hire them, and part of the reason is polygraph." Border Patrol is already almost 2,000 agents behind schedule for hiring.
Vitiello says the agency needs to streamline all of its vetting measures, including the polygraph, to double its hiring rate.
A recent CBP memo said the agency must hire 2,729 Border Patrol agents per year to achieve full staffing in five years.
The memo also called for new social-media accounts aimed at recruitment. In the past, the Border Patrol has even sponsored a NASCAR race car that flew around the track painted in the agency's signature green and white. And CBP is willing to recruit from unlikely places. I mentioned to Chief Vitiello that I grew up in McAllen, Texas, an hour from South Padre Island, and did my share of stumbling around the beach during spring break. He asked if I finished college and seemed pleased when I said I had. "Have you ever thought about joining the Border Patrol?" he asked. (I said I had not.)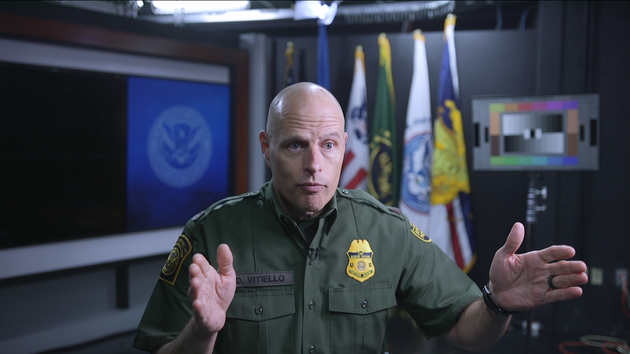 Despite his enthusiasm, Vitiello said recruiting alone is not enough to meet the staffing targets, especially now that CBP must compete with Immigration and Customs Enforcement, which is hiring 10,000 new agents. An onerous hiring process can wear on even the most committed recruit, and ICE doesn't have a polygraph requirement. Vitiello said changes to the polygraph test, like waivers for some military veterans and police officers, could prove key to accelerating hiring. CBP is also piloting a switch to an "alternative polygraph" that is "shorter in duration," according to the memo.
"They're doing a 180 from what's been recommended to fix the problem," Tomsheck said. The alternative polygraph test, according to Tomsheck, is designed for civilian analysts, not law-enforcement officers, and eliminates questions about drug use and document forgery. "It is frankly absurd," he said.
If CBP does put these ideas in place, and if Congress approves funding for new agents, the first place to see more boots on the ground will be south Texas, where Joel Luna once worked.
* * *
Joel lived in Mexico until fifth grade, when his parents sent him to live with an aunt in Texas so he could attend school in the U.S.  He graduated high school, joined the Army, and served in Iraq. "All this time he was away from what his brothers had become," his defense attorney Carlos Garcia told me.
The youngest brother, Eduardo, was a sicario—an assassin—for the Gulf Cartel, one of the most powerful drug trafficking organizations operating in the United States. He was known in the cartel as "El Pajaro," or the Bird.
Fernando, the oldest brother, worked for an oil and gas company in Mexico. When he was laid off, he bought the tire shop near South Padre Island with his severance, and the brothers began using it as a front for drug trafficking and money laundering.
Joel missed his family while serving in the Army.  When he came home from Iraq, "he was looking for something more local," his wife Dulce Luna said. So he applied for the Border Patrol.
Joel had been an infantryman, and in the Border Patrol he especially relished setting up sting operations and chasing suspects through the brush.
In a video clip Joel made at work, he walks toward a beat-up SUV full of drugs wrapped in camouflage tarps. "Boom," says Luna, "taking down my first load." In another clip, a red Suburban sits on the side of the highway. "Twenty illegals," he narrates. Another day, agents load a dehydrated migrant into a helicopter. "We saved the life of a child today, 17 years old, headed to Laredo hospital," Joel said, panning the camera up toward a scorching sun. "That's it for today. Tomorrow is another day."
After police found Joel driving his brother, a capital murder suspect, across the U.S.-Mexico border, they started looking into his finances. They found that Joel had deposited large sums of cash into his sister-in-law's bank account that he then used to buy houses. "He was involved in laundering money to buy homes for his brothers," prosecutor Gustavo Garza said.
Before securing homes like these for his brothers, the three of them lived under the same roof. Two years before Robert Hannan found Franklin Paz's body, the brothers had moved in with Joel and Dulce after a cartel rival tried to kill Eduardo, forcing them to flee Mexico.
"If he did anything wrong, it was to provide shelter to his brothers—brothers who he'd been separated from" as a child, said Joel's defense attorney Carlos Garcia.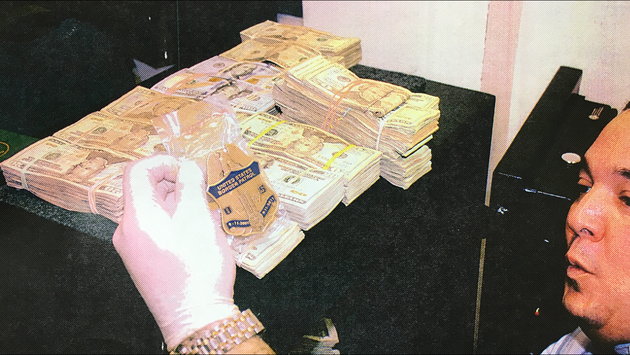 When police searched the Luna property, they found a large safe that would become the centerpiece of the trial. It contained Joel's commemorative Border Patrol badge, $89,000 in cash, more than a kilogram of cocaine, 17 grams of methamphetamine, scales, baggies for drug sales, and a gold-plated pistol engraved with "Gulf Cartel" on one side of the barrel, and "El Pajaro"—Eduardo's nickname—on the other.
A children's notebook with a puppy on the cover contained meticulous records of sales of drugs, guns, ammo, and used cars. Someone had written "The Bird's Expenses" in faded sharpie on the cover.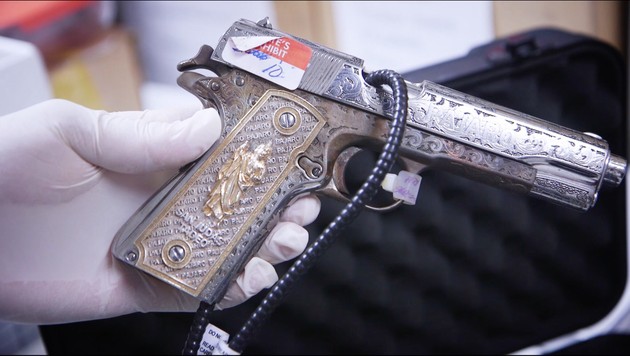 * * *
At trial, Fernando Luna broke down in tears as he took the stand. The oldest brother had taken a plea deal, and agreed to testify against Eduardo and Joel to avoid life in prison.
Fernando told the court that Eduardo shot Francisco "Frankie" Palacios Paz in the head at the brothers' tire shop. Eduardo was convicted of capital murder and sentenced to life without parole.
Joel's defense attorney sufficiently proved that his client was at work when the murder took place. But the prosecutor, Gustavo Garza, argued that the guns, drugs, ammo, and meticulous records showed that Joel had used his position as a Border Patrol agent to help his brothers' business.
Joel was acquitted of murder charges, and convicted of two counts of engaging in organized criminal activity. A judge sentenced him to 20 years in prison.
* * *
A few days after the sentencing, the streets around the courthouse were flooded with attendees to a big annual parade.
The parade route ran along the rusting border fence, 18 feet high, that hugs the Rio Grande, and ended at the bridge between Brownsville, Texas, and Matamoros, Mexico.
Local officials and beauty queens from both sides of the river waved to the crowd; norteño music blared from the floats.
Louder still were the police sirens: The largest contingent of the parade by far was from Customs and Border Protection. Green-and-white SUVs rolled down Elizabeth Street, their lights flashing, shepherding the uniformed officers on horseback, mountain bikes, and ATVs.
"We are currently doing an active recruitment campaign," CBP spokesman Elias Rodriguez told me. He walked alongside a Department of Homeland Security flatbed trailer carrying a mariachi band featuring agents on accordion and the bongos. "Many of us are from the local area, so we're glad to participate," Rodriguez said. "It symbolizes the friendship between Matamoros and Brownsville."
As the parade made its way toward the Rio Grande river, a college student in the crowd held a sign that read "No Wall, No Raids, #Resist." The student, Gilberto Garza, was skeptical of the need for more agents. "My parents are illegals," he said. "They're just here to work." He was also worried about the the integrity of the Border Patrol because of something he'd heard on the news. He remembered a story about an agent who "had a stash with like $100,000 and they traced it back to the Mexican cartel," he said. He couldn't remember Joel Luna's name. But the brother's misdeeds had left an impression on him all the same. "You can't even trust your own Border Patrol agents."