House Republicans Say They're Ready to Repeal Obamacare
Party leaders have set a vote for Thursday on the American Health Care Act, insisting they finally have the votes to pass it.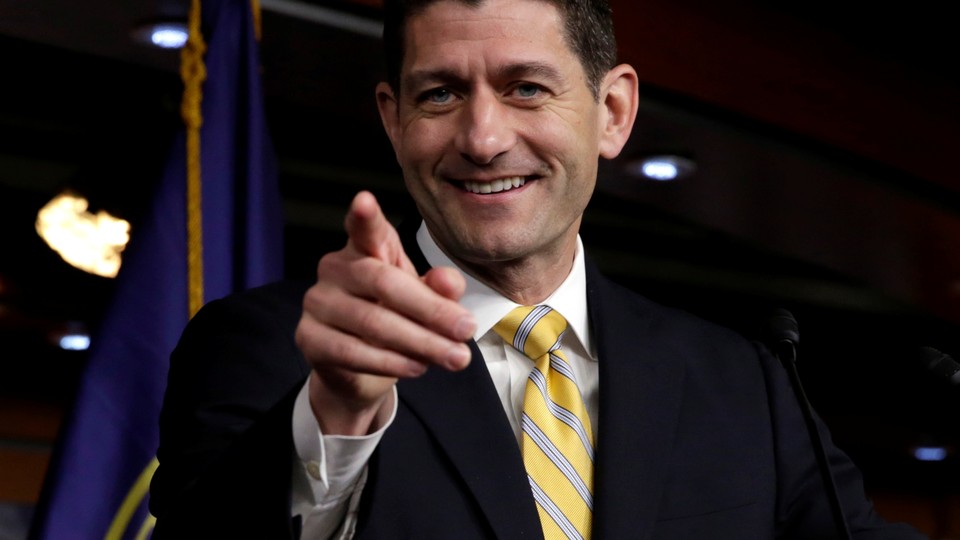 Updated on May 3 at 8:37 p.m.
House Republican leaders will try again on Thursday to pass legislation partially repealing and replacing the Affordable Care Act, insisting they now have the votes six weeks after their bill collapsed before reaching the floor.
"We will pass this bill," House Majority Leader Kevin McCarthy told reporters on Wednesday evening after he and Speaker Paul Ryan decided to schedule a vote on the American Health Care Act.
Whether they do remains to be seen. House leaders voiced a similar confidence in March right up until they abruptly scrapped a long-planned vote amid opposition from both conservative and moderate members of the party. After weeks of negotiations led by the White House, the hardline Freedom Caucus and a top-ranking but isolated party moderate, the leadership endorsed an amendment that brought more than a dozen conservative opponents of the bill aboard. The change would allow states to seek a waiver from enforcing Obamacare's core insurance mandates, jeopardizing affordable coverage for people with pre-existing conditions.
Moderate and electorally vulnerable Republicans protested the amendment, complaining that the leadership had moved the bill to the right and threatened their promise to retain the current law's most popular features. But days of arm-twisting, direct lobbying by President Trump, and a last-minute, $8 billion boost in funding may have locked down the 216 votes Republicans need to achieve a majority. Ryan can afford to lose no more than 22 votes, and public whip counts listed as many as 20 or more GOP lawmakers opposed to the bill, with many others either leaning no or undecided. But those counts have started to drop as the leadership struck deals—either public or private—to flip votes.
Earlier Wednesday, Representatives Fred Upton of Michigan and Billy Long Missouri reversed their opposition to the bill in a span of 24 hours after winning the inclusion of an amendment to add $8 billion to help people with pre-existing conditions. (Policy analysts supportive of Obamacare quickly panned the infusion as woefully insufficient.)
GOP leaders have been under intense pressure from President Trump to hold a vote to repeal Obamacare and fulfill one of his—and their—central campaign promises. But they will be forcing many of their members to take a risky vote on a bill that polls show is deeply unpopular and is opposed by almost every stakeholder in the health-care industry. In a rush to pass the bill before lawmakers head home for a weeklong recess, Republicans set the vote without a new projection of its cost and impact by the Congressional Budget Office. In March, the CBO found that the original proposal would result in 24 million fewer people having health insurance over 10 years. But the nonpartisan scorekeeper has not had time to assess the amendments party leaders drafted to win more votes over the last month, which were only formally added to the bill Wednesday night in a hastily-scheduled meeting of the House Rules Committee.
"Forcing a vote without a CBO score shows that Republicans are terrified of the public learning the full consequences of their plan to push Americans with pre-existing conditions into the cold," House Minority Leader Nancy Pelosi warned in a statement. "But tomorrow, House Republicans are going to tattoo this moral monstrosity to their foreheads, and the American people will hold them accountable."
The American Health Care Act's fate in the Senate is uncertain at best; senators from both wings of the party have a long list of complaints with the bill, and it will likely undergo significant changes which would then have to be ratified by the House. But for House Republicans, finally sending the legislation across the Capitol is a first, but necessary, step that they've stumbled for months in taking.