Giuliani Says He's Not a Candidate for FBI Director
The former New York City Mayor is in Washington in the midst of the drama surrounding the firing of James Comey.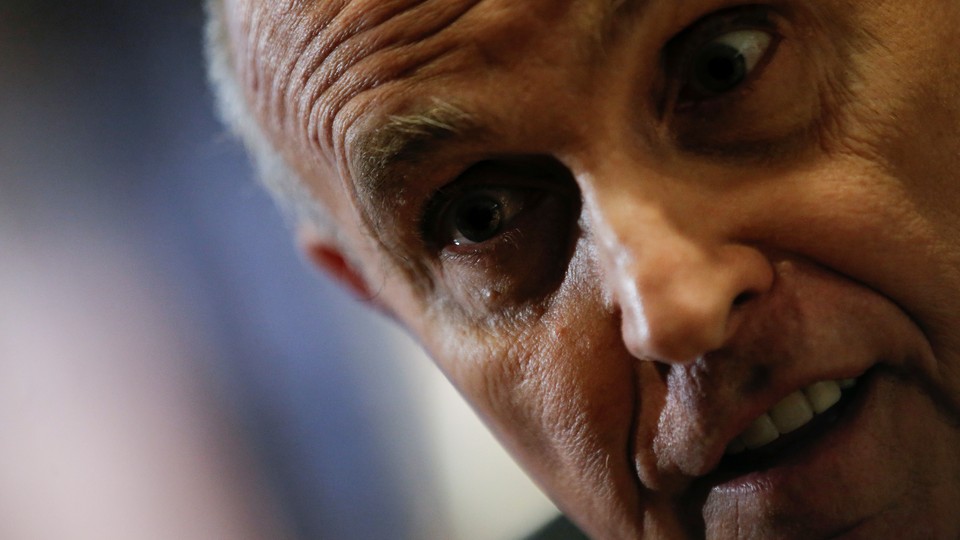 Former New York City Mayor Rudy Giuliani said Tuesday he is not up for consideration to replace FBI Director James Comey, whose firing by President Trump set off a political maelstrom on Tuesday.
Speaking to me and to New York 's Olivia Nuzzi just past midnight at the Trump International Hotel on Wednesday, Giuliani said he was not a candidate for FBI director, contrary to speculation.
"I'm not a candidate for FBI director," Giuliani said. "The president's not gonna ask me and I'm not gonna be FBI director."
Asked if he would consider the position if Trump asked, Giuliani, a key Trump ally, said, "He is not."
Giuliani, walking through the nearly-empty bar of the hotel, said he approved of the president's decision to fire Comey, whose FBI is currently investigating links between the 2016 Trump campaign and Russia.
"I think the president made the right decision," Giuliani said. "Jim is someone I regard as a friend, he worked for me for three years when I was U.S. attorney, but I feel like he made a number of bad judgments over the last year, and the president was correct in removing him and trying to get the FBI better leadership."
Trump's shock decision to fire Comey in the midst of the investigation led to immediate fallout, with elected officials from both sides of the aisle expressing concern about the timing of the dismissal.
Giuliani said he was not concerned about the blowback.
"I think everything the president does creates political blowback because I think the president is treated quite unfairly," he said. "And I think the president made the right decision. I think any president, given the decisions that were made by the FBI director over the last year, would lead to the result that the FBI needs different leadership."
Giuliani said he was in Washington for "several business meetings, law firm meetings. I'll be possibly I'll be in the White House tomorrow." Giuliani also said his visit to the White House had to do with his role as "chairman of the committee to look at cyber security in the private sector, so I'm gonna talk to several people in the White House about what I found."
Asked if he would meet with Trump on Wednesday, Giuliani said, "If I am, I wouldn't say it."