Outraged Democrats Have No Clear Plan to Deal With Comey Dismissal
The party could attempt to hold up Senate business, but they aren't unified around any one course of action.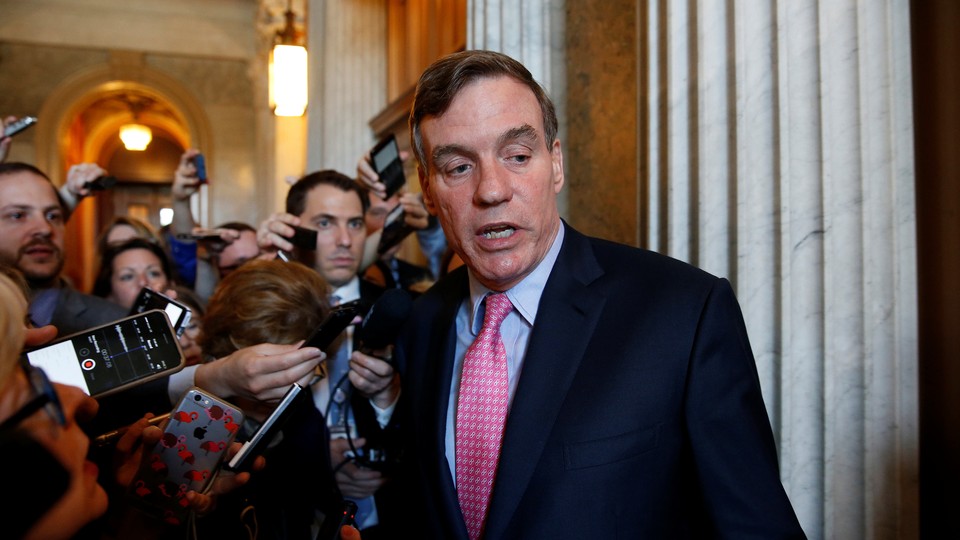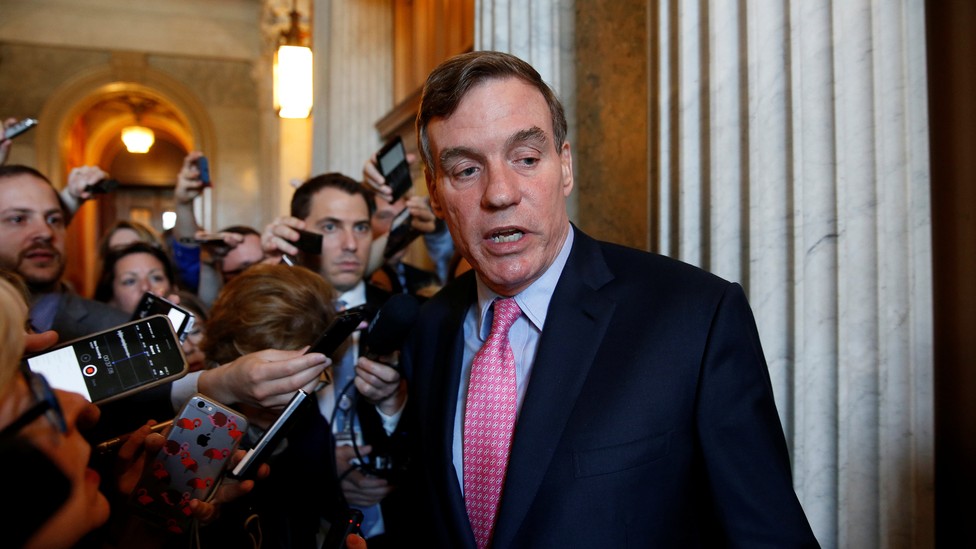 In the wake of President Trump's decision to fire FBI Director James Comey,  congressional Democrats have outlined a list of demands, including an independent investigation into alleged Russian interference in the 2016 presidential election, and a full accounting by Attorney General Jeff Sessions and Deputy Attorney General Rod Rosenstein of the circumstances that led to Comey's dismissal.
After news broke of the president's decision on Tuesday, Senate Democrats expressed shock and outrage. House Democratic Leader Chuck Schumer said Americans would "rightly suspect that the decision to fire Director Comey was part of a cover-up" if the FBI's investigation into election interference, including potential ties between Trump associates and Russia, isn't taken over by an independent special prosecutor.
Shut out of power in Congress and the administration, Democratic lawmakers are constrained in their ability to have their demands for an independent Russia investigation met. But Democrats are not entirely without options. The party could invoke procedural tactics to disrupt and slow down Senate business, and pledge to do so until Republicans acquiesce to their requests.
But some Democrats aren't ready to go that far.
"There's a lot of business we've got to be doing right now that is unrelated to this, and I don't think we should have an overall rule about not doing business," Democratic Senator Tim Kaine of Virginia said in an interview, adding: "We can chew gum and walk at the same time."
Comey's abrupt firing on Tuesday evening has created uncertainty over the fate of the FBI's investigation into interference in the 2016 election. In March, Comey publicly confirmed that the bureau is probing Russian involvement in the election as well as "the nature of any links between individuals associated with the Trump campaign and the Russian government, and whether there was any coordination between the campaign and Russia's efforts."
Following Comey's dismissal, Democrats seized on the fact that the president had fired the person heading up the election investigation. "The president of the United States just fired the person who was investigating his campaign, which should set off alarm bells across the country," Senator Cory Booker said in a statement immediately after the news broke.
But it's unclear, how far Democrats are willing to go to press for an independent prosecutor, or whether lawmakers will coalesce behind a specific course of action in the days and weeks ahead.
In response to the FBI director's dismissal, Senate Democrats took the unusual step on Wednesday of withholding the consent necessary for committee meetings to take place two hours after the Senate had convened for the day. As a result, Democrats effectively interrupted routine business for six committees, including the Senate Energy and Natural Resources Committee, the Judiciary Committee, Veterans Affairs Committee, and Small Business Committee.
"We clearly have the option of slowing down the proceedings of the Senate if there's not proper response from Republicans," Democratic Senator Chris Murphy told The Hill, though he reportedly added there isn't yet "consensus" on whether to take that approach.
Another option available to Democrats to keep up the pressure would be to refuse to vote on the nomination of a new FBI Director. And some Senate Democrats appear willing to do that if a special prosecutor is not named to lead an investigation into foreign interference in the presidential election.
"I would oppose confirmation of a new FBI director until there is support for a special prosecutor," Democratic Senator Richard Blumenthal said in an interview.
"I think that we ought to frankly hold off on the FBI director until we get the special prosecutor," Senator Mark Warner, the top Democrat on the Senate Intelligence Committee, which is leading it's own investigation into foreign interference and potential links between Trump associates and Russia, told Politico's Seung Min Kim.
"I really think the appointment of a special prosecutor should come before consideration of a new FBI director," Democratic Senator Chris Van Hollen said in an interview, adding: "That's something we're going to take a good look at."
On Wednesday, however, Schumer veered away from committing Democrats to any specific course of action to compel Republicans to do what they want, apart from outlining a series of demands. "There are many questions to be answered and many actions that should be taken. We will be pursuing several things in the coming days, and we'll have more to say about those next steps in the days ahead," he said in remarks delivered on the Senate floor.
For his part, President Trump took to Twitter to accuse Democrats of hypocrisy. "Dems have been complaining for months & months about Dir. Comey. Now that he has been fired they PRETEND to be aggrieved. Phony hypocrites!" the president tweeted on Wednesday.
In October, Hillary Clinton supporters vocally criticized Comey's decision to notify Congress that the FBI planned to review additional emails in connection with its investigation into the former Secretary of State's use of a private email server. Attorney General Jeff Sessions, who was a Republican Senator at the time, commended Comey at the time. Yet that same incident was later criticized by Deputy Attorney General Rosenstein in a letter that Trump pointed to as a reason for Comey's dismissal, raising questions about the administration's stated rationale for firing Comey.
That irony wasn't lost on some Senate Democrats, who threw the accusation of phoniness right back at the White House.
"I don't think anybody thinks the president, and the AG [Attorney General], and the assistant AG [Attorney General] woke up, and suddenly really felt badly about the way that Comey treated Hillary Clinton. Nobody, nobody thinks that," Senator Jeff Merkley said in an interview.
"I think we have to convey that it's not business as usual," Merkley said when asked what Senate Democrats will do to seek an independent investigation. "I think my caucus hopes that Republicans will join us in fighting for the integrity of the American system of government. If they won't join us, then we're going to have to take aggressive actions to pursue this where it needs to go, with or without them."
For now, the party lacks a consensus on what those "aggressive actions" might be, let alone whether to take them.