Donald Trump's Loose Lips Vindicate His Critics
The implications of news reports that the president compromised intelligence sources and damaged national security.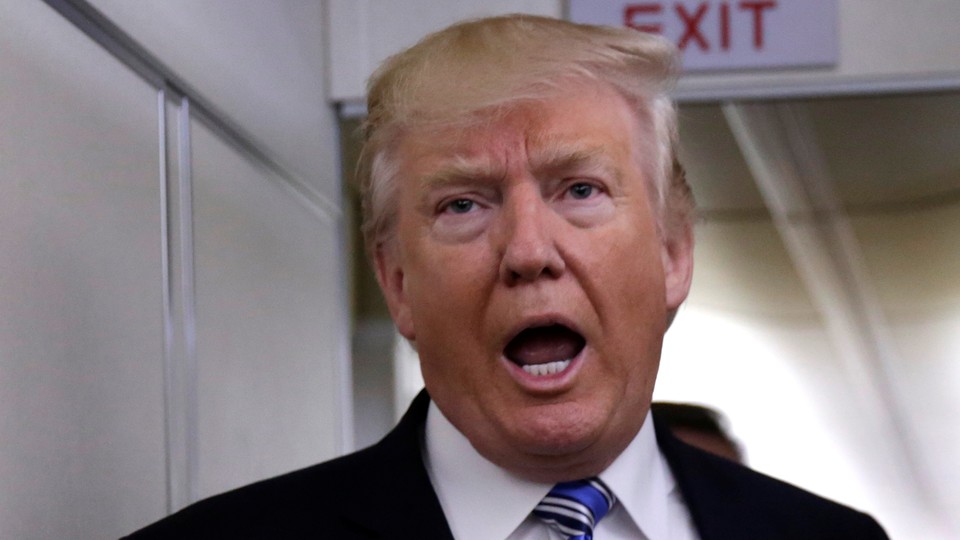 Donald Trump is not incapable of keeping secrets when it serves him to do so. He has guarded years of his tax returns more closely than any president in the modern era. But when the security of the United States, the lives of Western intelligence assets, the trust of U.S. allies, and the fight against ISIS are at stake, he appears to be less adept.
"President Trump revealed highly classified information to the Russian foreign minister and ambassador in a White House meeting last week," The Washington Post reported Monday, citing revelations from "current and former U.S. officials, who said Trump's disclosures jeopardized a critical source of intelligence on the Islamic State."
According to the article, "The information the president relayed had been provided by a U.S. partner through an intelligence-sharing arrangement considered so sensitive that details have been withheld from allies and tightly restricted even within the U.S. government, officials said. The partner had not given the United States permission to share the material with Russia, and officials said Trump's decision to do so endangers cooperation from an ally that has access to the inner workings of the Islamic State. After Trump's meeting, senior White House officials took steps to contain the damage, placing calls to the CIA and the National Security Agency."
National Security Adviser H.R. McMaster, who participated in the meeting, pushed back against the story. "At no time were any intelligence sources or methods discussed, and no military operations were disclosed that were not already known publicly," he said. But Lawfare persuasively argues that his carefully worded denial is not actually inconsistent with the substance of the Washington Post story.
"This story is false. The president only discussed the common threats that both countries faced," Dina Powell, a deputy national security adviser, said in a statement.
But unnamed officials—perhaps the same ones—told the same story to reporters at The New York Times and BuzzFeed. The latter news organization added these details to its write-up:
For a man like Trump, character is destiny. His glaring lack of mastery over himself and unwillingness to master the knowledge required to do his job well all but guarantee that he will keep damaging America's interests so long as he remains in office. The most patriotic thing he could do for his country is to grasp his limits and resign.