Did James Comey Misunderstand the Clinton Email Case?
The FBI director incorrectly told a Senate panel that Huma Abedin forwarded thousands of emails to her husband Anthony Weiner.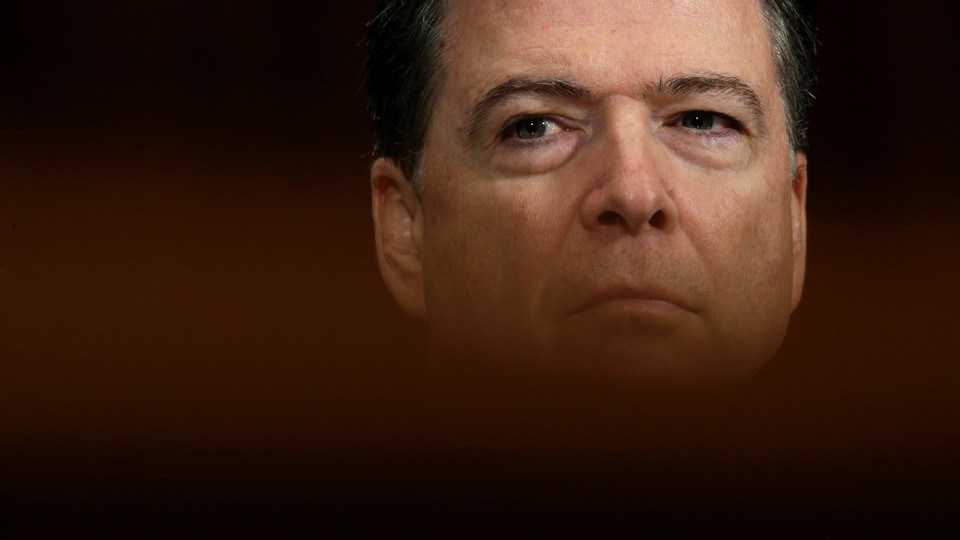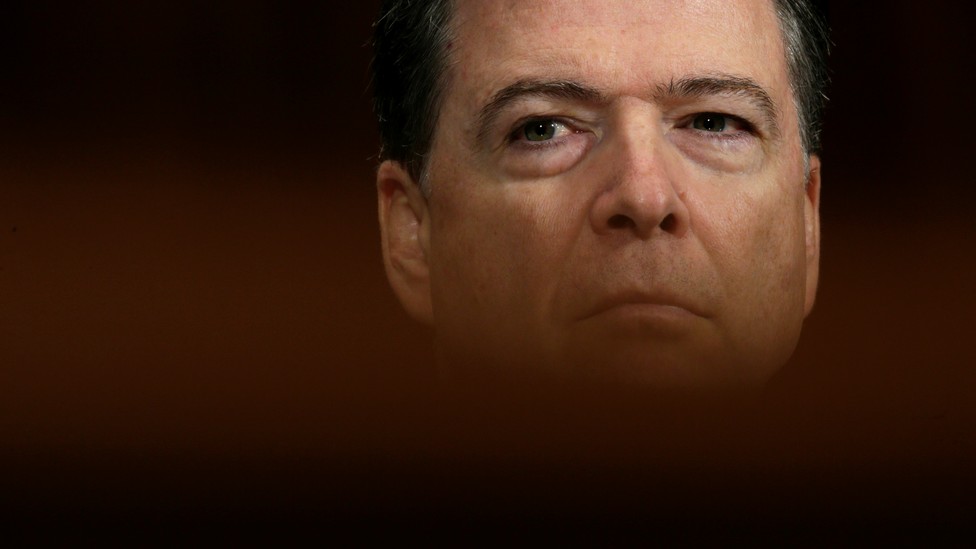 Updated on May 9 at 5:22 p.m.
It's not enough to make James Comey reach for his Dramamine again.
A week after the FBI director told the Senate Judiciary Committee that it makes him "mildly nauseous to think that we might have had some impact on the election" with an October 28 letter to Congress about newly discovered Hillary Clinton emails, several reports suggest that Comey misstated an important fact about that potentially election-tipping revelation.
On October 28, 2016, Comey wrote to members of Congress, telling them that although he had previously announced the conclusion of an FBI probe into the Democratic nominee's emails, "In connection with an unrelated case, the FBI has learned of the existence of emails that appear to be pertinent to the investigation." It later became clear that the "unrelated investigation" was a inquiry into whether Anthony Weiner, estranged husband of top Clinton aide Huma Abedin, had sexted a teenager.
Within days, the FBI had reviewed the new emails. Most of them were simply duplicates of previously discovered messages. On November 6, two days before the election, Comey followed up his letter, saying that upon review, the FBI confirmed its decision not to recommend charges against Clinton.
Comey's handling of the Clinton case was, by his own admission as well as the observations of others, unprecedented in FBI history. Comey and his defenders counter than the situation they faced was also unprecedented: Never had there been a leading presidential candidate in the situation Clinton was. "Concealment, in my view, would have been catastrophic," he told the Senate panel last week.
But Comey misstated a key piece of information during that hearing, ProPublica first reported. After learning of the new emails, Comey's agents began combing through them as quickly as possible, he testified:
They found thousands of new emails, they found classified information on Anthony Weiner. Somehow, her emails are being forwarded to Anthony Weiner, including classified information, by her assistant, Huma Abedin.
Comey said this was related to Clinton's much-mocked habit of asking aides to print things. "His then-spouse, Huma Abedin, appears to have had a regular practice of forwarding emails to him, for him I think to print out for her so she could then deliver them to the secretary of state," Comey said.
Later in the hearing, Senator Ted Cruz asked Comey about that.
"If I understand you correctly—you said Ms. Abedin forwarded hundreds or thousands of classified emails to her husband on a non-government non-classified computer. How is—how does that conduct not directly violate that statute?" Cruz asked.
"First, senator, if I said that I misspoke," Comey replied. "She forwarded hundreds and thousands of emails, some of which contain classified information." He told Cruz that such an action would probably elicit discipline but not prosecution if done by an FBI agent.
But it turns out Comey misspoke even in his correction. In fact, Abedin only forwarded two email chains to Weiner, and it was not a "regular practice."
That probably wouldn't make a difference in the ultimate disposition of the case. "From a strict legal perspective, removing classified information from an authorized, secure location and placing it in an unauthorized, insecure location would implicate the statutory provisions," Bradley Moss, a national-security lawyer, noted in an email. "It doesn't matter if it was the laptop or her BlackBerry. Her BlackBerry wasn't authorized for retention of classified materials any more than her husband's laptop."
However, Comey was in the difficult position of having misinformed Congress and needed to clean that up. Late Tuesday, Assistant FBI Director Gregory Bower sent a letter to the chair and ranking member of the committee, clarifying that although Abedin had forwarded some emails, most of the 49,000 emails found on Weiner's laptop appeared to be backed up from the BlackBerry.
The misstatement also raises new questions about Comey's factual grasp on a matter of huge importance. If he was confused about the basic technological processes involved in the emails—and even if his staff was better informed—how reliable was his decision-making process at that crucial juncture in October? In at least one quarter, there was an unsurprising unwillingness to give him the benefit of the doubt. Nick Merrill, a Clinton spokesman, tweeted:
Imagine for a moment if Hillary Clinton had said something this inaccurate when she testified for 11 hours. https://t.co/zQFHmZx0RF

— Nick Merrill (@NickMerrill) May 9, 2017
During an appearance last week, Clinton blamed Comey's October 28 letter for costing her the election. (Of course, had Clinton not decided to maintain a private server for her emails, Comey wouldn't have been a factor.) Independent analysts have come to different conclusions—Nate Silver, for example, says Clinton is probably right, while Nate Cohn is skeptical.
Comey has argued that in his role as director of the FBI, he has to avoid such political considerations and stick to the facts of the case. In his Senate testimony, he appears to fallen short of his own bar.