James Comey Will Testify Publicly Before Congress
The ousted FBI director will discuss the political firestorm surrounding his dismissal in an upcoming Senate Intelligence Committee hearing, senators announced Friday.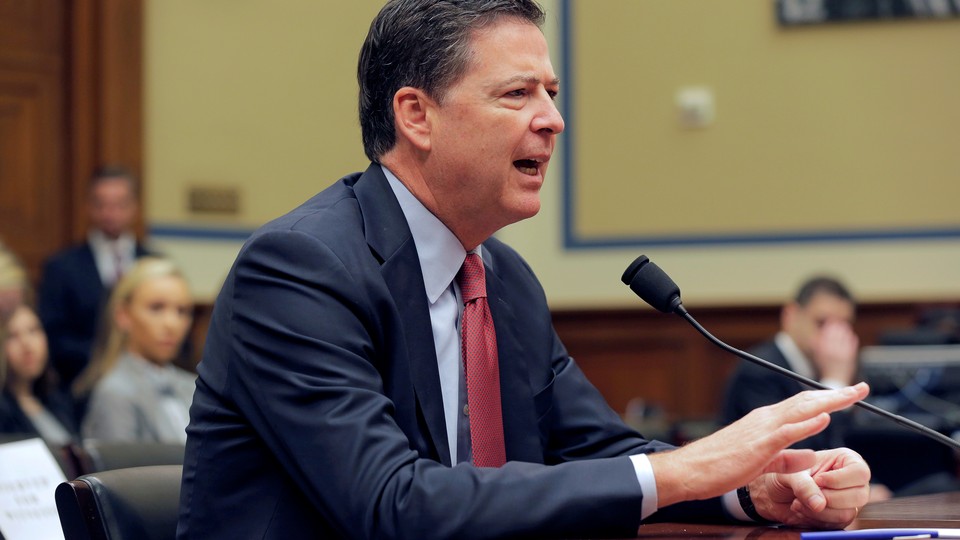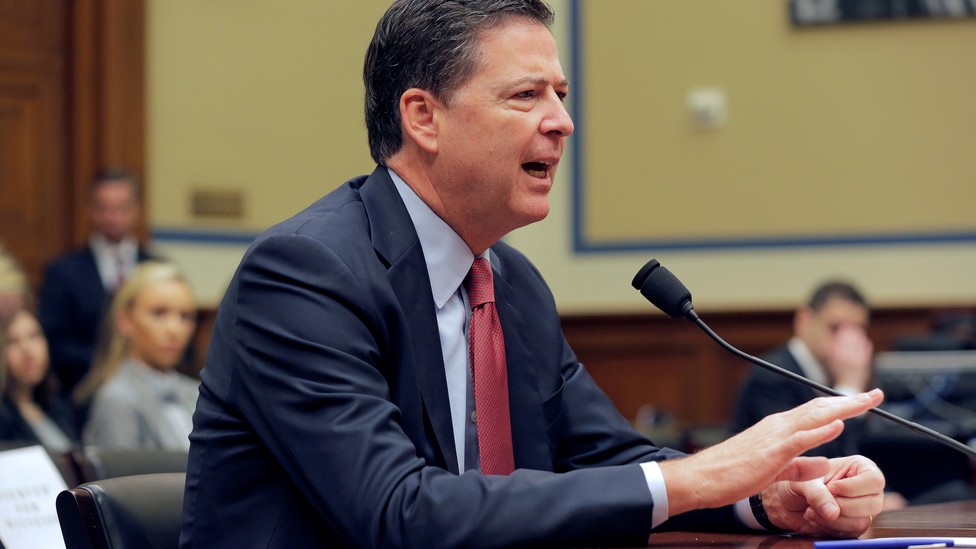 James Comey, the former FBI director whose sudden firing last week by President Trump sparked a massive political firestorm that has yet to abate, will testify in an open hearing before the Senate Intelligence Committee.
Senators Richard Burr and Mark Warner, the committee's Republican chair and Democratic vice chair, said Comey would speak some time after Memorial Day on May 29.
"The Committee looks forward to receiving testimony from the former Director on his role in the development of the Intelligence Community Assessment on Russian interference in the 2016 U.S. elections, and I am hopeful that he will clarify for the American people recent events that have been broadly reported in the media," Burr said in a statement.
Comey's testimony is poised to be a potentially momentous event for the Trump presidency. The former director's unexpected ouster from the FBI sparked bipartisan concerns about potential White House interference in an ongoing counterintelligence and criminal investigation related to Russian interference in the 2016 election designed to boost Trump's candidacy. Administration officials initially attributed the decision to a memo written by Deputy Attorney General Rod Rosenstein that criticized Comey's public statements regarding the investigation into Hillary Clinton's private email server. Clinton has blamed *Comey's actions* for her November defeat.
But President Trump himself undercut that narrative almost immediately, telling NBC News in an interview he had planned to fire Comey before seeing Rosenstein's memo. The New York Times reported Friday Trump also privately told top Russian officials the next day in the Oval Office he had fired Comey because the director was a "nut job," and that his dismissal would "relieve pressure" on Trump from the Russia investigation.
The controversy culminated Wednesday in the appointment of Robert Mueller, Comey's predecessor at the FBI, as special counsel by Rosenstein to oversee the Russia investigation. Mueller's investigative portfolio includes not only the cyberattacks targeting the Democratic National Committee and Clinton campaign chairman John Podesta attributed to Russian intelligence agencies, but also the question of whether the Trump campaign coordinated with Moscow to undermine Clinton's campaign.
Mueller's purview will also likely include the question of whether Trump or any other administration officials tried to interfere in or obstruct the federal probe. Multiple legal experts have warned that Trump's comments on NBC News could be construed as evidence of obstruction of justice. His Oval Office comments reported Friday by the Times deepened those concerns.
"It is always hard to make a determination outside a courtroom about the strength of a legal case, but this is disturbing," said Michael Gerhardt, a University of North Carolina law professor who studies impeachment proceedings. "A string of voluntary comments have been made acknowledging the Russian investigation was a motivation for the firing of Comey. Trump digs himself more deeply into the hole he's been digging for a while."
Whether Trump tried to pressure Comey himself will also likely be a central topic of his upcoming testimony. The Times reported earlier this week Comey had drafted a memo detailing a February conversation with Trump in which the president urged Comey to drop an ongoing federal probe into Michael Flynn, Trump's former national security advisor. That memo is believed to be one of many describing his interactions with Trump.
Democratic and Republican lawmakers alike have expressed an interest in learning more about the memos and the events they describe. "Director Comey served his country with honor for many years, and he deserves an opportunity to tell his story," Warner said in a statement. "Moreover, the American people deserve an opportunity to hear it."