CNN Takes on Donald Trump's 'Fake News' Label
The network declined to air an ad on the president's first 100 days that used the term to describe the mainstream media.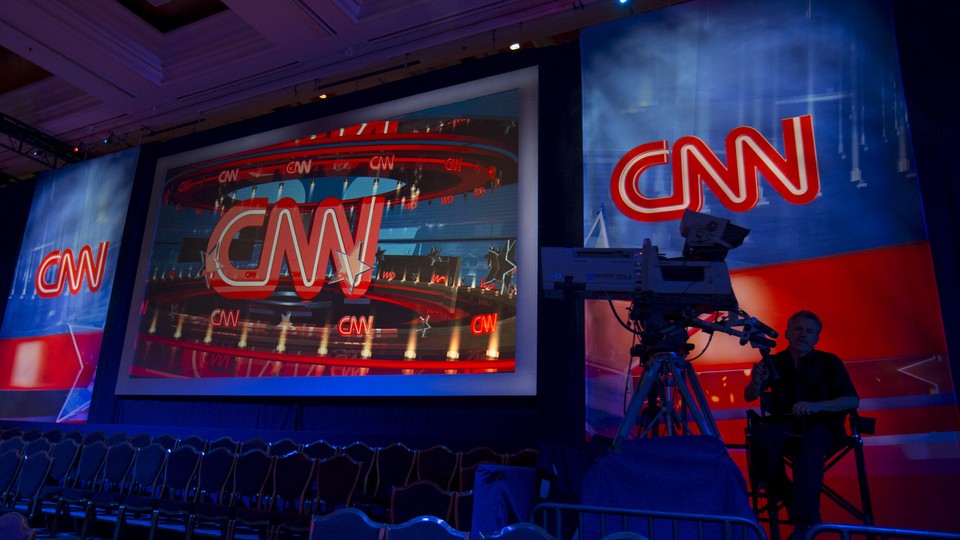 CNN and Donald Trump are at it again.
The two have been feuding for months. On Tuesday, the network refused to air an ad by Trump's campaign that called the mainstream media "fake news," a term frequently used by the president. The campaign, Donald J. Trump for President, Inc, responded, blasting CNN in a press release, titled, "Fake News Station Refuses to Run Ad Highlighting The President's First 100 Days."
"It is absolutely shameful to see the media blocking the positive message that President Trump is trying to share with the country," said Michael Glassner, the campaign's executive director, in a statement. "It's clear that CNN is trying to silence our voice and censor our free speech because it doesn't fit their narrative."
The release goes on, saying the network "takes issue with the ad's message calling out the mainstream media for peddling fake news and not reporting on the fact that President Trump is making America great again."
In the ad, the narrator runs through the president's "success," highlighting the confirmation of Supreme Court Justice Neil Gorsuch and his tax reform proposal, adding: "You wouldn't know it from watching the news. America is winning and President Trump is making America great again." CNN took issue with the labeling of mainstream media as "fake news." The words are also spelled over the faces of anchors in the ad—NBC's Andrea Mitchell, MSNBC's Rachel Maddow, ABC's George Stephanopoulos, CBS's Scott Pelley, and CNN's own Wolf Blitzer.
"CNN requested that the advertiser remove the false graphic that says the mainstream media is 'fake news.' The mainstream media is not fake news, and therefore the ad is false. Per our policy, it will be accepted only if that graphic is deleted," CNN said in a statement.
Trump has frequently lambasted the media, falling back on the term "fake news" to describe networks he doesn't like. This is particularly true with CNN. During a press conference in February, for example, the president got into a heated exchanged with anchor Jim Acosta, criticizing CNN's "tone."
The recently released ad on Trump's first 100 days in office is the first of his re-election campaign, Politico reported Monday. And despite an attempt to jumpstart Trump's 2020 campaign, recent tensions over the ad indicate the spat between CNN and Trump won't easily be resolved.