The Atlantic Politics & Policy Daily: O'Reilly O'Really Out
21st Century Fox said that host Bill O'Reilly "will not be returning" to Fox News.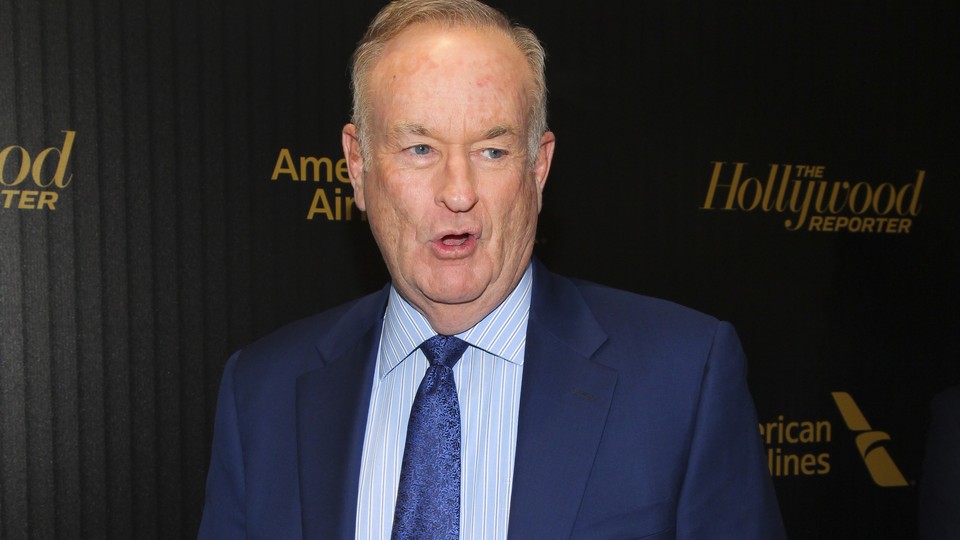 Today in 5 Lines
President Trump signed a reauthorization of the Veterans Choice Act and announced that he will hold a press conference on veterans' issues on April 27 at the White House. Trump also compared the New England Patriots' Super Bowl victory to his winning the 2016 presidential election during the team's visit to the White House. In a statement, Representative Jason Chaffetz, the chairman of the House Oversight Committee, said he won't seek reelection in 2018. 21st Century Fox said that Bill O'Reilly "will not be returning" to Fox News, after it was reported that O'Reilly and the company had reached settlements with five women who accused him of sexual harassment. A Federal Election Commission filing shows that Trump's inaugural committee raised a historic $106.7 million for his inauguration in January.
---
Today on The Atlantic
The Runoff: Democrats hoped that anti-Trump backlash would help the party's candidate, Jon Ossoff, secure a win in Tuesday's special election for Georgia's sixth congressional district. Despite the strong showing for Ossoff, the race will now advance to a runoff between him and Republican Karen Handel. (Clare Foran)

Looming Deadline: Donald Trump's 100-day marker on April 29 comes the day before federal funding for most departments expires. Will the image-conscious president sign off on a bipartisan deal with Congress in time to avoid a government shutdown? (Russell Berman)

The Reality of Government Openness: The White House's announcement that it will no longer release visitor logs sparked outrage from critics. But visitor logs don't necessarily provide valuable information, writes Lee Drutman, and they don't preclude an administration from concealing meetings.
Follow stories throughout the day with our Politics & Policy portal.
---
Snapshot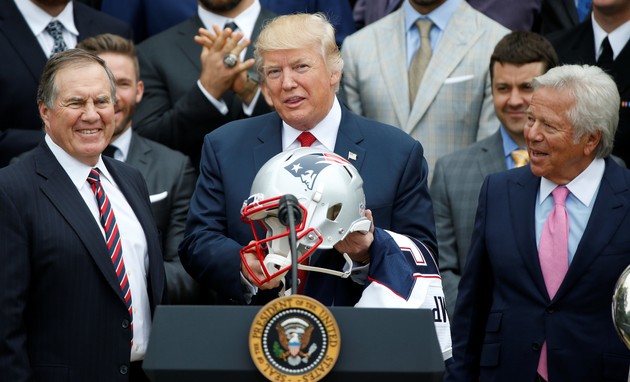 ---
What We're Reading
Speaking Out of Both Sides: In recent days, the Trump administration's practical approach to North Korea has revealed that officials are being more cautious and risk-averse than their tough talk indicates. (Missy Ryan, Simon Denyer, and Emily Rauhala, The Washington Post)
White House Celebs: Trump staffers, like Kellyanne Conway and Sean Spicer, have become icons in the early days of the administration. Now, they must adjust to their newfound fame. (Annie Karni and Tara Palmeri, Politico)
Turning on Trump?: The same media that "wrote off Trump's electoral chances continue looking for evidence that the president has lost traction with the people who elected him," argues Edward Morrissey, but there's no evidence of that. (The Week)
The Decision to Vote for Trump: Refugees helped resuscitate a small town in Maine that experienced a significant population decline. But in 2016, for the first time in 30 years, that same community chose a Republican for president: Donald Trump. (Claire Galofaro, AP)
The True Test : Sanctuary cities are gearing up to push back against the new administration's immigration crackdown. But, Jonathan Blitzer writes, the power of their resistance is limited. (The New Yorker)
---
Visualized
Cross the Aisle?: A number of lawmakers up for reelection in 2018 need to win in states that voted against their party in the 2016 presidential race. View these graphics for a breakdown of how each state—and district—voted for president. (Kevin Schaul and Kevin Uhrmacher, The Washington Post)
---
Question of the Week
Since the 1930s, a president's first 100 days in office have been used to measure the new administration's progress and potential success. By his 100th day, former President Franklin D. Roosevelt had signed 76 bills into law and pushed for new federal jobs programs. President Trump will reach his 100-day mark on April 29. What is your assessment of Trump's early days in office?
Send your answers to hello@theatlantic.com and our favorites will be featured in Friday's Politics & Policy Daily.
-Written by Elaine Godfrey (@elainejgodfrey) and Candice Norwood (@cjnorwoodwrites)