The Atlantic Politics & Policy Daily: Wall They or Won't They?
President Trump insisted Tuesday that the border wall "will get built."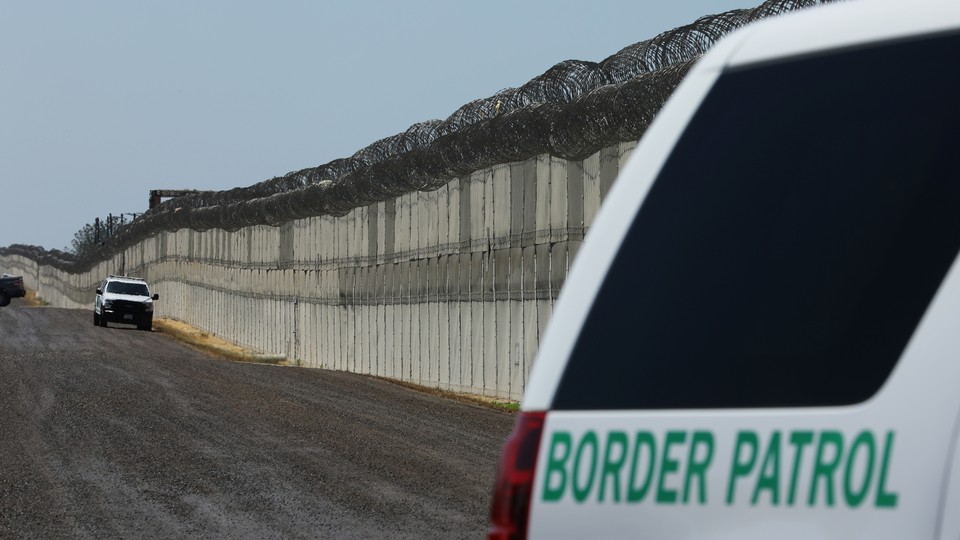 Today in 5 Lines
President Trump insisted that the border wall "will get built," despite backing down on demands to fund the project in this week's spending bill. A federal judge in San Francisco blocked a portion of Trump's January executive order on immigration aimed at cutting federal funding to so-called "sanctuary cities." The leaders of the House Oversight Committee said Trump's former National Security Advisor Michael Flynn may have violated federal law by not properly disclosing payments from Russian organizations. Overnight, Arkansas executed two death-row inmates, Jack Harold Jones and Marcel Wayne Williams, making it the first state to execute two inmates back-to-back since 2000. Ivanka Trump discussed women's entrepreneurship at a summit in Berlin during her first trip abroad as an official representative of the United States.
---
Today on The Atlantic
Breitbart's Fight Continues: After a months-long battle for permanent congressional press credentials, the right-wing publication's request has been "tabled." The primary roadblock: questions concerning the organization's independence from Donald Trump's associates. (Rosie Gray)

Missing George W.: In the Trump era, House Minority Leader Nancy Pelosi and other Democrats have increasingly expressed nostalgia for George W. Bush. Their sentiments mirror how Republicans talked about Bill Clinton eight years ago when Barack Obama took office. (David A. Graham)

Calling His Bluff: On Monday, President Trump said he would be willing to delay funding the U.S-Mexico border wall in order to avoid a government shutdown. As Russell Berman notes, this is the second time that Trump has backtracked during high-stakes congressional negotiations.
Follow stories throughout the day with our Politics & Policy portal.
---
Snapshot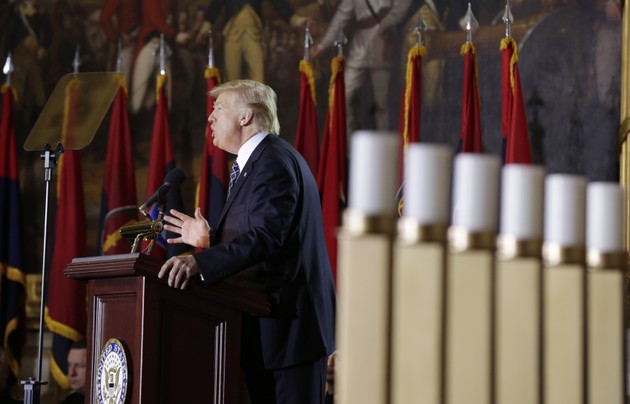 ---
What We're Reading
The Ticking Time Bomb: The reportedly rapid acceleration of North Korea's nuclear capabilities is worrying the Trump administration: Is the U.S. running out of time to address the nuclear crisis? (David E. Sanger and William J. Broad, The New York Times)
'All Hillary's Fault': Democrats have blamed FBI Director James Comey for turning the tide of the presidential election in Donald Trump's favor. While Comey certainly played a role, David French argues, Hillary Clinton "brought this all on herself." (National Review)
Is the Media Bubble Real?: Yes, argue Politico's Jack Schafer and Tucker Doherty. Not only that, "but it's more extreme than you might realize. And it's driven by deep industry trends."
An 'Entry-Level' Presidency?: Every new president faces a learning curve, but Donald Trump is the first without any government, military, or political background. Experts weigh-in on how this lacking experience may have affected the president's first 100 days in office. (Domenico Montanaro, NPR)
To Speak, or Not to Speak: Former President Barack Obama will reportedly accept $400,000 to speak at a health-care conference in September. Matthew Yglesias argues that rather than undermining his politics by accepting this fee, Obama should behave "with a higher degree of personal integrity" than his rivals. (Vox)
---
Visualized
On Death Row: Arkansas gained national attention this month after the state pushed to execute eight men in April. Three of the lethal injections proceeded as planned, but four others were stopped by lawsuits. View these graphics for an update on each case. (K.K. Rebecca Lai and Jasmine C. Lee, The New York Times)
---
Question of the Week
The White House Correspondents' Dinner has been a D.C. tradition since 1921, with journalists and administration officials coming together once a year to eat, drink, and roast the current president. President Trump won't be attending this year's dinner, which takes place on Saturday, but he did attend the dinner in 2011, when then-President Obama made a few jokes at Trump's expense.
What jokes or moments stand out to you from past dinners?
Send your answers to hello@theatlantic.com and our favorites will be featured in Friday's Politics & Policy Daily.
-Written by Elaine Godfrey (@elainejgodfrey) and Candice Norwood (@cjnorwoodwrites)