About That 'Island in the Pacific'
Earlier this week, U.S. Attorney General Jeff Sessions disparaged a Hawaii federal judge who blocked President Trump's latest travel ban.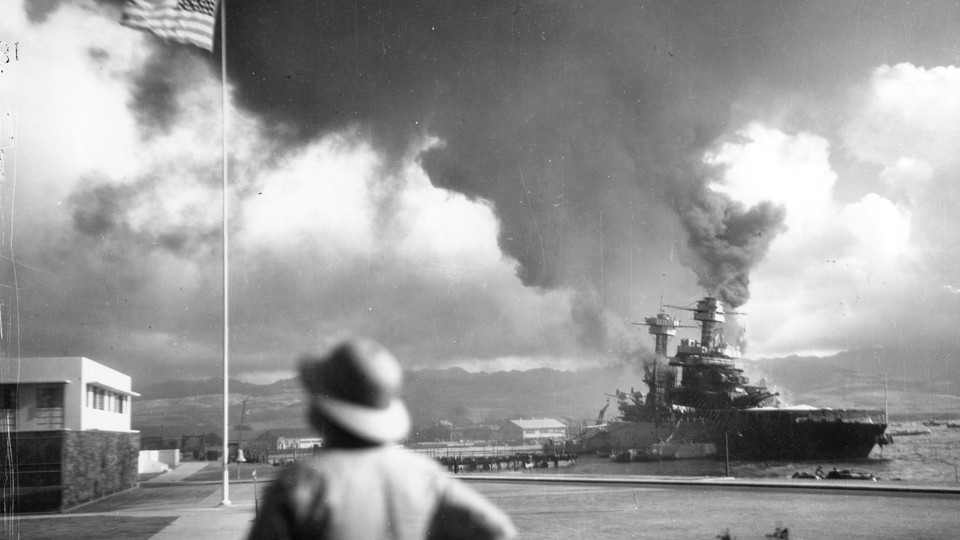 Jeff Sessions on Wednesday derided the U.S. district judge who blocked President Donald Trump's latest travel ban. He called the matter "huge," in a radio interview, then went on to say:
I really am amazed that a judge sitting on an island in the Pacific can issue an order that stops the president of the United States from what appears to be clearly his statutory and Constitutional power.
Sessions was referring to Derrick Kahala Watson, the U.S. district judge who issued his ruling in the state of Hawaii. It's been nearly six decades since Hawaii entered the union. The former territory became a state in 1959. Today, a federal judge sitting in Hawaii can do what a federal judge anywhere else in the United States can do; it's unclear why an attorney general should find that fact amazing.
Even more absurd is the fact that Sessions himself voted as a senator to confirm Watson, who is the only Native Hawaiian currently sitting on the federal bench.
Sessions, through a spokesman, sought on Thursday to clarify his comments, noting that "Hawaii is, in fact, an island in the Pacific—a beautiful one where the Attorney General's granddaughter was born." (Hawaii is an island, commonly referred to as "the Big Island," but Watson issued his ruling from the federal courthouse in Honolulu, on the island of Oahu.)
Sessions's comments, and his clarification, are a reminder of Hawaii's paradoxical place in broader American culture: It's been both trivialized as insignificant and aggrandized as a paradise. Hawaii is often treated as just another "exotic" place to run off to, while its residents are often forced to assert their humanity—or Americanness—to those who treat the U.S. as strictly constrained between the two coasts. Meanwhile, they're constantly navigating the complexities of living in a place where not everyone believes Hawaii should be part of the United States.
Sessions's dismissiveness also raised eyebrows because Hawaii is a minority-majority state, home to the nation's largest population of multiracial Americans. On top of that, it's home to the largest population of people who identify as Pacific Islanders—a population that has been excluded and exploited by American institutions for centuries. A series of Supreme Court opinions that have never been overturned, for example, still prevent American Samoans from receiving citizenship because they are, in the words of then-Justice Edward White, an "uncivilized race." The Solomon Report, produced under President Kennedy, recommended fostering economic dependence on the U.S. within Micronesia so the U.S. could maintain power over the region given its strategic importance. The former Interior Secretary Walter Hickel claimed that Henry Kissinger, who wanted to exploit the Marshall Islands as a nuclear test site, once said: "There are only 90,000 people out there. Who gives a damn?"
But Hawaii's strategic importance has long meant that those who do not care about its residents or their rights nevertheless care intensely about the islands themselves. That's been true since at least 1893, when Queen Lili'uokalani was overthrown by a coup staged by white Americans. Now, the state the attorney general dismissively refers to as a "little island in the Pacific" remains the United States's shield against hostile powers; just the other day, my colleague Adrienne LaFrance wrote about how Hawaii is caught in the crosshairs as North Korea and Trump exchange threats. It's a nuclear target because it's a U.S. state, and it was in large part forced to become a state because of the threat of nuclear missiles.
Today's population on Hawaii includes my parents, grandmother, and brother—I was born and raised in Honolulu—and 1.4 million other people, including Judge Derrick Kahala Watson. And Jeff Sessions, for better or worse, is no more American than any of them.