The Atlantic Politics & Policy Daily: Millions of Americans Gain Snow Coverage
Winter Storm Stella hammered the Northeast on Tuesday.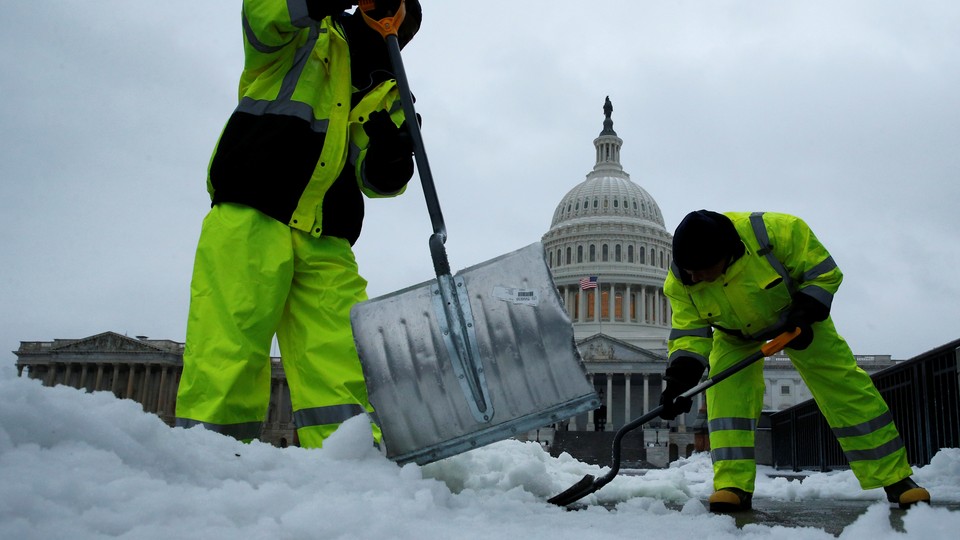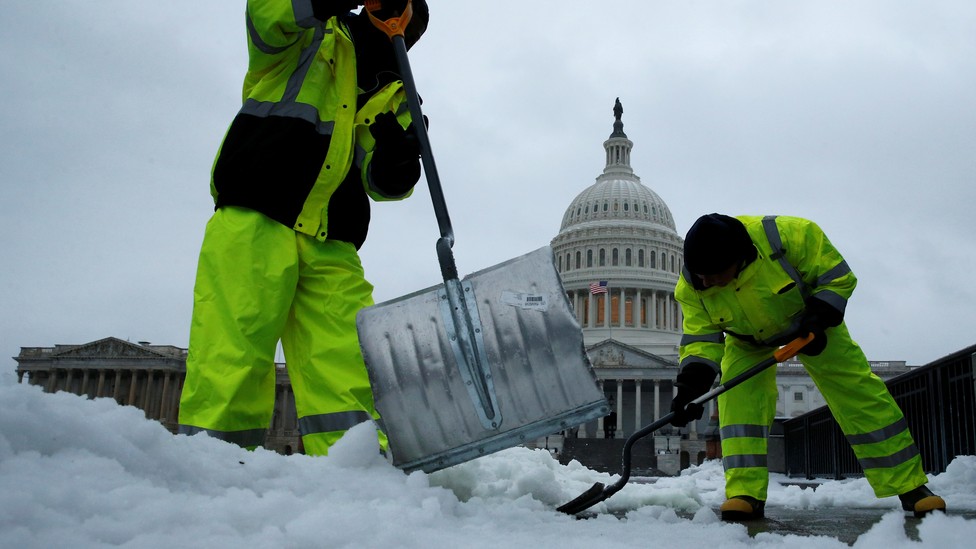 Today in 5 Lines
White House Press Secretary Sean Spicer downplayed the Congressional Budget Office's analysis of the new House Republican health-care plan, saying the CBO is "pretty good at dollars, not as good at people." Vice President Mike Pence and Health and Human Services Secretary Tom Price met with lawmakers on Capitol Hill amid concerns over the Republican health-care plan. The Justice Department charged eight current and former U.S. Navy officials with corruption and other crimes in the years-long "Fat Leonard" bribery scandal. The Federal Reserve began a two-day policy meeting and is expected to raise federal interest rates at the end of the meeting on Wednesday. More than 5,400 flights were canceled, and many schools and public offices were closed on Tuesday as a major winter storm hit the Northeast.
---
Today on The Atlantic
Alternative Universe: Molly Ball captures Kellyanne Conway's journey from her small New Jersey hometown to her role as President Trump's adviser and "most skilled spin artist."

Left Behind: House Speaker Paul Ryan's American Health Care Act may succeed in cutting the deficit and reducing average premiums, but it would also leave older, sick, and low-income Americans unable to afford health insurance. (Vann R. Newkirk II)

A Threat to Civilization: Alex Wagner explains how Iowa Representative Steve King's comment on Twitter about restoring "our civilization with somebody else's babies" underscores the challenges she's endured as the daughter of a white father and an immigrant mother.
Follow stories throughout the day with our Politics & Policy portal.
---
Snapshot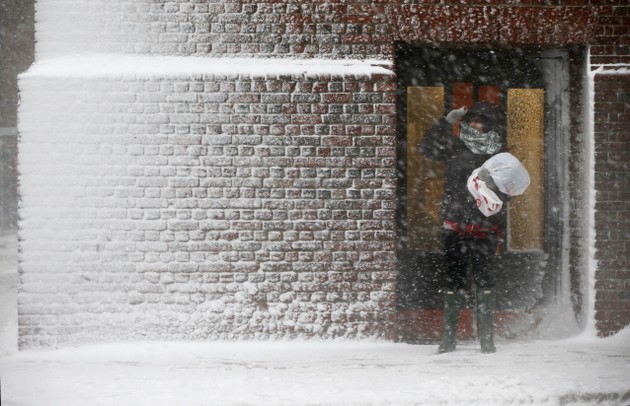 ---
What We're Reading
An Increase in Births: On Monday, the Congressional Budget Office released its analysis of the House Republican health-care plan, as well as a plan to "defund" Planned Parenthood. That plan, The Washington Post reports, could reduce Medicaid spending by $178 million in 2017, but the savings might be offset by "'several thousand' more births paid for under Medicaid." (Sandhya Somashekhar)
Secretary Wayne Tracker: Bloomberg reports that Secretary of State Rex Tillerson allegedly used the email alias "Wayne Tracker" to discuss climate change during his tenure as Exxon Mobil's CEO. The claim comes amid a legal probe into whether the company misled investors on climate change. (Erik Larson)
Too Specific?: The differences in data and advertising strategies used by Donald Trump and Hillary Clinton in the presidential campaign might help explain why Clinton lost: "Like Trump, the Republican campaign's strategy was unpredictable and opportunistic" while Clinton's "may have been too precise amid an unusual media climate against a non-traditional candidate." (Sara Fischer and Kim Hart, Axios)
'The Case for Leaks': Wired spoke with John Kiriakou, a former CIA agent who served almost two years in prison for leaking information about Bush-era torture methods. Kiriakou shares his thoughts on Donald Trump, the recent leak of CIA documents, and why he believes whistleblowing is "essential." (Emma Grey Ellis)
A 'Bipartisan Road Trip': This week's snow storm forced two Texas representatives to make a 24-hour drive together from the Lone Star State back to Washington, D.C. "What makes the journey unusual," Andrew Kragie writes, "is that one representative is a Republican and the other a Democrat." (Houston Chronicle)
---
Visualized
High Stakes: More than 30,000 people die from heroin and painkiller overdoses each year in the United States. View this map to see the portion of addiction-treatment medication that Medicaid covers in each state. (Dylan Scott, STAT)
---
Question of the Week
In the week leading up to Super Bowl 51, we asked you to imagine that Capitol Hill had a football team—and suggest potential team names. Since this week marks the beginning of March Madness, we want to know: If you had to pick a lawmaker to coach your team and take it to the Final Four, who would you pick—and why?
Send your answers to hello@theatlantic.com, and our favorites will be featured in Friday's Politics & Policy Daily.
-Written by Elaine Godfrey (@elainejgodfrey) and Candice Norwood (@cjnorwoodwrites)