The Atlantic Politics & Policy Daily: Not an April Fools' Joke
The country braces for the first day of the month.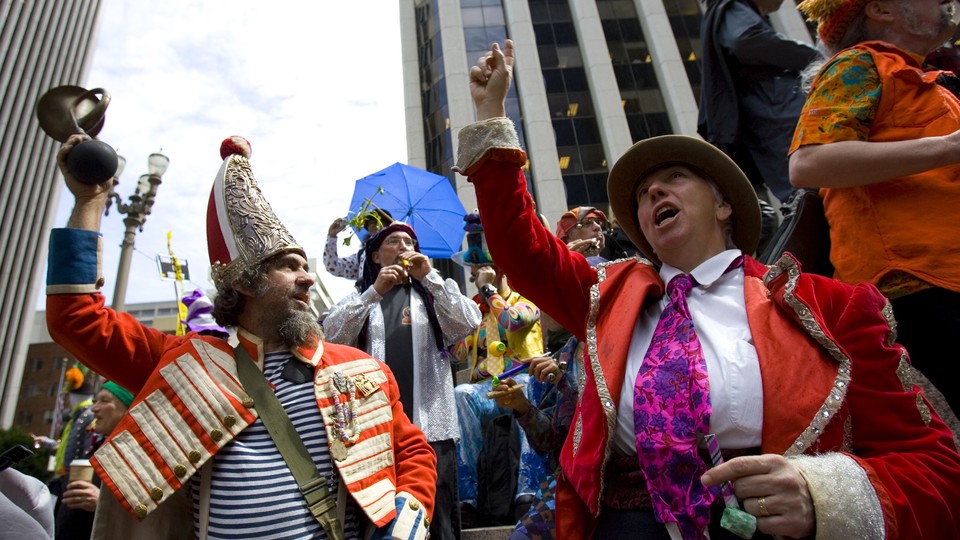 Today in 5 Lines
In a morning tweet, President Trump called the Russia investigation a "witch hunt," after former National Security Advisor Michael Flynn reportedly offered to cooperate with the FBI and the House and Senate intelligence committees in exchange for immunity. Representative Adam Schiff, the ranking member of the House Intelligence Committee, visited the White House to view the documents the administration says show evidence of possible surveillance by the Obama administration. Trump signed two executive orders aimed at cracking down on trade abuses, saying in a signing ceremony that "the theft of American prosperity will end." A federal judge approved a deal for President Trump to pay $25 million to settle lawsuits over his now-defunct Trump University. The White House said it will disclose details about the finances of senior administration officials this evening.
---
Today on The Atlantic
'The Prince of Oversight': Jason Chaffetz was the first congressional Republican to officially withdraw his endorsement of Donald Trump, though he ultimately voted for him. McKay Coppins traces Chaffetz's political career and explores the challenges the chairman of the House Oversight Committee faces as the man tasked with policing his own party.

Danger Zone: Christine Todd Whitman, who headed the Environmental Protection Agency under President George W. Bush, argues that Trump's cuts to the EPA would "pose a great danger to Americans' lives" by reducing resources for programs that protect public health.

Reset Button: The Trump administration has experienced a number of untimely departures over the last two months. This week, the White House announced the exit of Deputy Chief of Staff Katie Walsh, stirring speculation about more shakeups in the future. (David A. Graham)
Follow stories throughout the day with our Politics & Policy portal.
---
Snapshot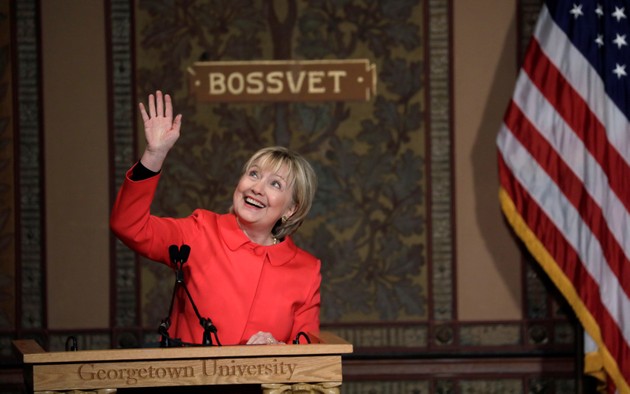 ---
What We're Reading
Showdown in Texas: On Friday, Texas Democrat Beto O'Rourke announced that he'll challenge Republican Ted Cruz for his Senate seat. While "O'Rourke has a history of toppling giants," unseating the well-funded conservative leader will be an uphill battle. (Eric Garcia, Roll Call)
'Can Steve King Be Unseated?': The Iowa congressman will likely face a primary challenge in 2018, but history—and the district's demographics—indicates the challenge probably won't be successful. (Jason Noble, The Des Moines Register)
Nunes' Tragic Mistake: The House Intelligence Committee's investigation into Trump's wiretapping claims could have been a good opportunity to reform the FISA process, writes Bloomberg's Eli Lake, but by "misrepresenting how he obtained information worthy of investigation [Nunes] has handed his opposition the means to discredit it."
The Long Journey: In 2005, Lidio Javier de la Cruz Santiago left his home in Mexico and "headed north for work" to the United States. He was later found dead in the Arizona desert. Molly O'Toole captures Lidio's journey and how stricter U.S. immigration policy has led to more dangerous methods of crossing the southern border. (Foreign Policy)
A Political Courtship?: Trump and his associates have hinted they'd be open to working with Democrats who represent Trump-supporting districts. But future deal making between the two groups won't be so simple. (Kyle Cheney and Heather Caygle, Politico)
---
Visualized
Mapping America's Wealth: Regional economies across the United States have changed significantly over the last 25 years. While some have boomed, others have stagnated. View these graphics to see the country's fastest growing areas. (Quartz)
---
Question of the Week
Republicans' plan to repeal and replace Obamacare flopped last week, but President Trump is ready to move to the next item on his agenda—tax reform. This week, we asked you what you'd like to see the Trump administration focus on and why. Thanks to everyone for their thoughtful responses. Visit our Notes section to view readers' submissions. Here's a sample:
Tom Lucas wants Trump to skip straight to improving infrastructure:
[Infrastructure is] a great opportunity to create jobs and improve communities.  It's also an area that Democrats would be willing to work on with him, so there's actually a chance of it happening.  Our roads and mass transit are in terrible condition, particularly in the Northeast, and are long overdue for an investment.
And Christina Kopp wishes Trump would get back to his campaign-trail message and support paid family leave:
This is an issue that could find bipartisan support, as it addresses social and economic issues important to both Republicans and Democrats. But for paid family time to have a real and positive impact on American society as a whole, it would have to be available to women and men, biological and adoptive parents, blue-collar, service, and white-collar workers. I'm not sure Trump and this Congress are capable of passing such legislation. Still, here's hoping!
Stay tuned for next week's Question of the Week contest.
-Written by Elaine Godfrey (@elainejgodfrey) and Candice Norwood (@cjnorwoodwrites)