The Atlantic Politics & Policy Daily: Fed Up
The Federal Reserve will raise interest rates for the third time since 2008.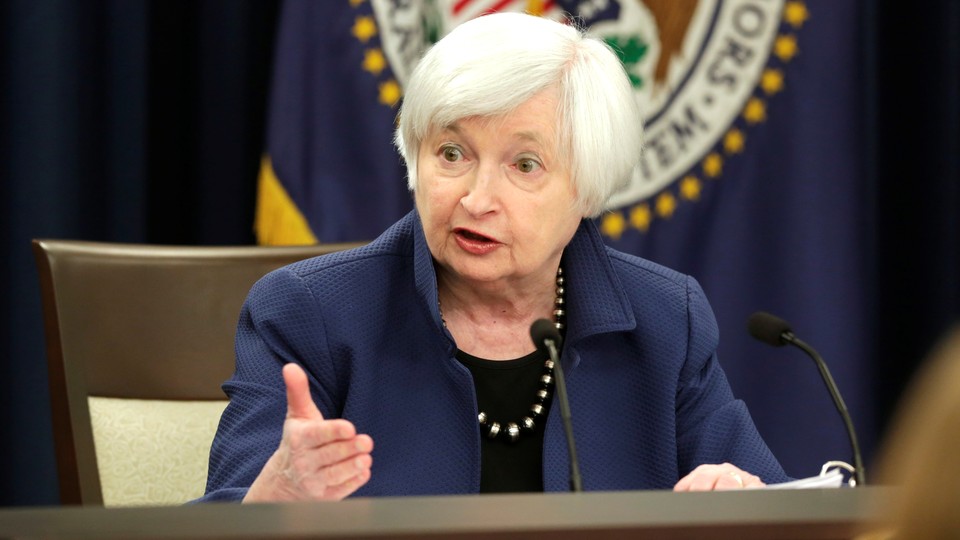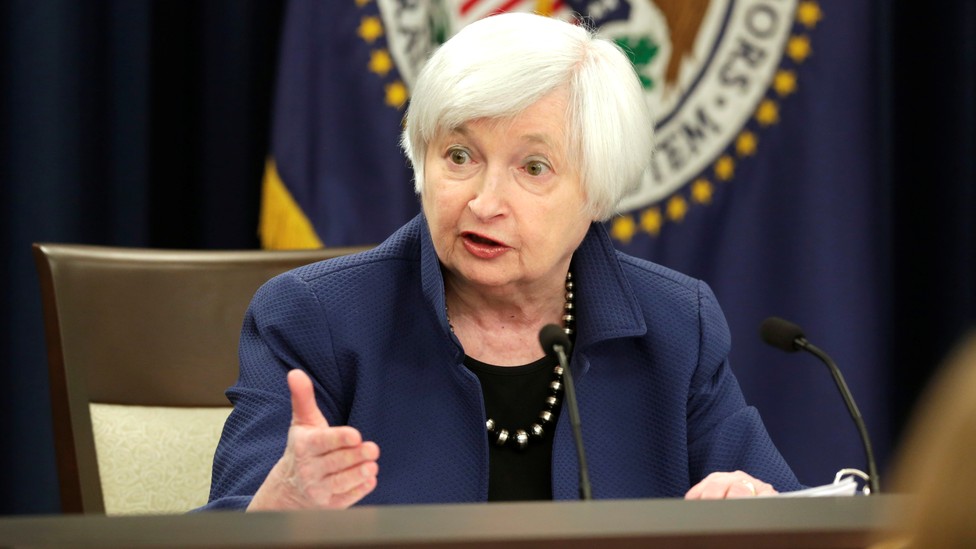 Today in 5 Lines
The Department of Justice announced that four people, including two officers of the Russian Federal Security Service, have been indicted in connection with the hacking of at least 500 million Yahoo accounts in 2014. House Intelligence Committee Chairman Devin Nunes told reporters he hasn't seen evidence to support President Trump's allegations that former President Obama wiretapped Trump Tower. Nunes also said that FBI Director James Comey will testify at a committee hearing next week on the investigation into Russia's alleged interference in the 2016 presidential election. Federal Reserve Chair Janet Yellen announced that the Fed will raise interest rates for the third time since 2008. Trump will hold a rally in Nashville at 6:30 p.m. ET.
---
Today on The Atlantic
Mr. Popular?: Ordinarily, an approval rating as low as Donald Trump's recent 39 percent would hinder a president's ability to pass major legislation through Congress. His popularity within Republican congressional districts, however, is helping to keep the GOP health-care bill afloat—for now. (Russell Berman)

Call to Action: Seventeen Republican lawmakers introduced a resolution Wednesday urging the House of Representatives to address climate change. The move signals a departure from Trump's stance on environmental policy, but the small group's demands may not translate to legislation. (Clare Foran)

The Liberal Answer: Trump's "America First" approach to foreign policy may have won over voters, but Chris Murphy, a Democratic senator from Connecticut, believes "there is a big open space in the Democratic Party right now for the articulation of a progressive foreign policy." (Uri Friedman)
Follow stories throughout the day with our Politics & Policy portal.
---
Snapshot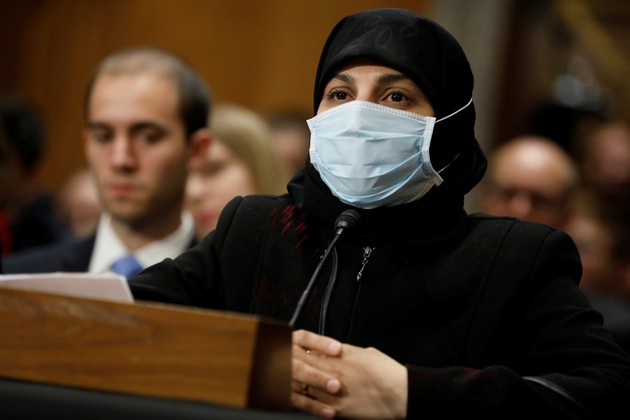 ---
What We're Reading
Maddow's Gift to Trump: The MSNBC host hyped up the reveal of Donald Trump's 2005 tax returns on Tuesday night, but the documents simply showed Trump made a lot of money and paid his taxes that year. (Jay Yarow, CNBC)
Prepping for 2020: President Trump's rally in Nashville on Wednesday will be funded by his presidential campaign, rather than the White House. It's an unprecedented move for a president, and one that could give him a head start on his reelection campaign. (Jeremy Diamond and Jeff Zeleny, CNN)
Feeling Paranoid: Politico reports that White House aides have begun using encrypted messaging and monitoring one another on social media amid escalating distrust within the administration. (Alex Isenstadt and Kenneth P. Vogel)
By Populist Demand: Donald Trump's populist allies are pressuring the president to abandon House Speaker Paul Ryan's health-care bill, which they argue, "would betray his working-class constituents." Will he do it? (Abigail Tracy, Vanity Fair)
Welcome to Los Ebanos: The small Texas city along the U.S.-Mexico border appears to be a "prime target" for the Trump administration's plans to build a border wall. This is how one local family feels about the possibility of their land being seized and used for the project. (Melissa del Bosque, Texas Observer)
---
Visualized
What Did the CBO Say?: These five charts show the potential impact of the Republicans' new health-care plan, based on the Congressional Budget Office's projections. (Danielle Kurtzleben, NPR)
---
Question of the Week
In the week leading up to Super Bowl 51, we asked you to imagine that Capitol Hill had a football team—and suggest potential team names. Since this week marks the beginning of March Madness, we want to know: If you had to pick a lawmaker to coach your team and take it to the Final Four, who would you pick—and why?
Send your answers to hello@theatlantic.com, and our favorites will be featured in Friday's Politics & Policy Daily.
-Written by Elaine Godfrey (@elainejgodfrey) and Candice Norwood (@cjnorwoodwrites)