Building Social Change From the Bottom Up
In an era of polarization and distrust, these local innovators—from a team of urban planners to a kids' baseball coach—show that individuals can still better their communities.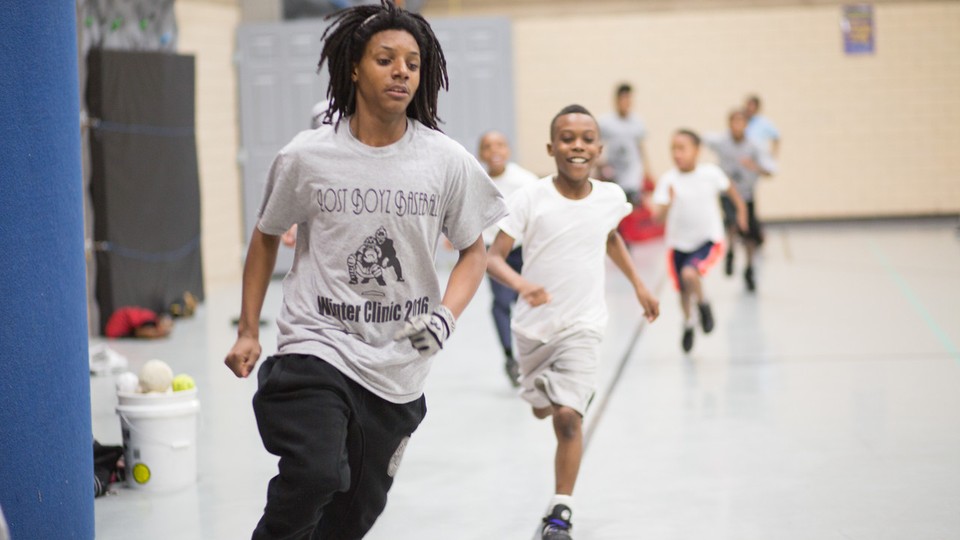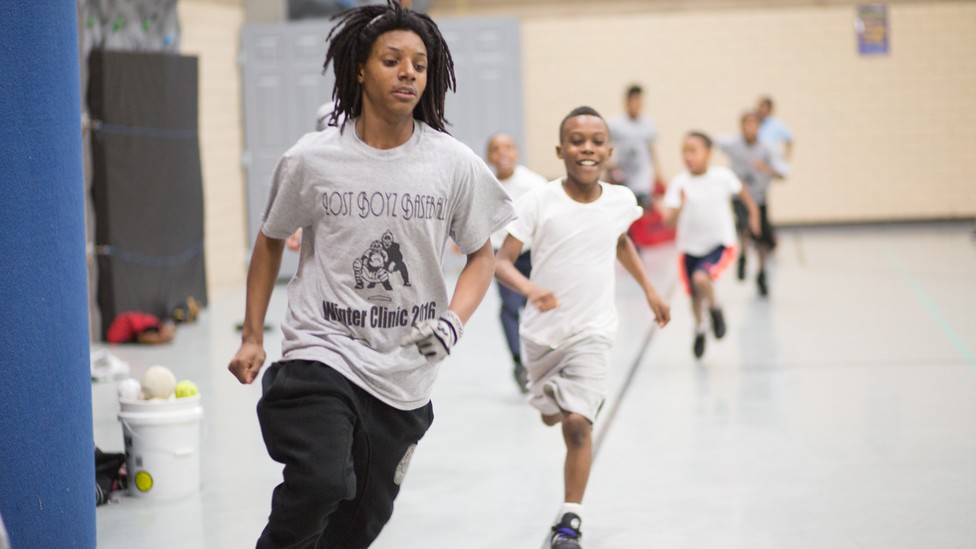 LaVonte Stewart was a Little League coach between jobs. Sister Tesa Fitzgerald was a nun with a long career in Catholic education. Chelina Odbert and her five friends were students at the Harvard Graduate School of Design. Tara Libert and Kelli Taylor were TV journalists. Kate Barnhart was running a shelter for LGBT youth.
Each was doing something else when they felt a calling to start a civic organization that changed not only their lives, but also many others'. In the process, they demonstrated that even amid intense political polarization, when millions of Americans feel alienated from the nation's public and private leadership, individuals can still light a candle against seemingly intractable problems. Without replacing the need for more effective common action and better collective choices, they all testify to the power of one dedicated person.
Stewart, Fitzgerald, Odbert and her friends, Libert and Taylor, and Barnhart founded the five organizations announced Thursday as winners of the annual Renewal Awards, a project of The Atlantic and Allstate. Now in their second year, the awards honor grassroots nonprofit organizations developing innovative responses to the country's most difficult challenges. The winners emerged from a pool of 463 public nominees; the winnowing process included reviews by Atlantic editors, online voting, and scores from a 10-judge panel, which included me. Each will receive grants from Allstate to support their work.
Three threads bind the honorees. They all built their organizations through tenacious individual initiative without significant support from large institutions. Each chose to serve a group now largely marginalized. And all have operated with a philosophy centered on empowering individuals.
Odbert and her friends were graduate students who wondered if they could marry their passion for urban planning and architecture with their belief in social justice and inclusion. That question took them to the Kibera slum in Nairobi, Kenya, the home country of one student in the group. There, they spent two weeks listening intently to local residents before producing a plan to develop flood control, public spaces, and broader economic development in the area. Since then, they have brought "play streets" to low-income Los Angeles neighborhoods; a culture festival and public park to impoverished North Shore, California; and other innovative developments to areas of Haiti, Ghana, and Morocco. "Regardless of the scale or type of project," Odbert said, "it is always done through an intensely participatory process that puts residents at the center of decision-making."
While managing a short-term shelter for homeless LGBT youth in New York, Barnhart was frustrated by the inability to provide them long-term services. So she started convening regular Sunday dinners, followed by life coaching, to stay more involved with young people who passed through the shelter. From that modest foundation she built New Alternatives for LGBT Homeless Youth, which provides counseling, education services, and training to help young people transition out of the shelter system. "In the program we created," she said, "we are sometimes the only stable adults these people have ever had in their lives."
Stewart, founder of the Lost Boyz program, could say the same. While coaching his Little League team one day on Chicago's South Side, he was stunned when gunfire rang out near their practice field in broad daylight—and the kids hardly flinched because it was so common to them. After the league folded, he kept his team together on a shoestring and gradually developed Lost Boyz, which combines sports with training and mentoring to steer boys and girls away from violence and toward educational achievement. The group's name, he explained, refers not to the kids involved, but to the adults who let children lose direction. "If the kids were lost emotionally, spiritually, physically," he said, "it [was] the adults' fault."
Taylor and Libert were working as TV journalists when Taylor received a letter from a death-row prisoner in Texas (who was later executed) who had committed murder as a teenager while living under difficult circumstances. Taylor produced a story on the man and kept in touch, exchanging letters about books they would read together in a sort of long-distance book club. Soon, Taylor and Libert began volunteering to read with prisoners, especially juveniles convicted as adults in Washington, D.C., jails. Their work spread as the first juveniles were transferred to federal prison at age 18, and expanded again when the prisoners eventually needed help reentering society after incarceration. Now, Taylor and Libert's Free Minds Book Club & Writing Workshop helps hundreds of current and former offenders imagine a future beyond prison walls. "When we first meet them … and we say 'What are your plans and goals?' so many of them don't have any, because they don't think they are going to be alive at 21," Libert said. Changing that is how the group measures success.
Fitzgerald was a nun working with the children of incarcerated women when she realized the prisoners themselves "really never had a childhood themselves" and needed as much help as their kids. From that insight 30 years ago, she created Hour Children, a nonprofit in Queens, New York, that offers housing and holistic services to women leaving prison and their children. "You take one little step," she said, "and one little step led to another."
All of these groups have faced difficulties and have battled to build funding and capacity. But all embody a civic stamina now seen too rarely among national leaders—an understanding that transformative change requires patience, perseverance, and inclusion. "We are comfortable with the struggle [so] it doesn't rattle us," Odbert said, in words the winners all echo. "We understand the struggle as part of the work." From these extraordinary innovators, that's a timely message to an America now struggling to find any common purpose.