Did Trump Aides Speak With Russian Intelligence Before the Election?
According to The New York Times, the FBI found that several associates of the president had been in contact with Kremlin intelligence officials, despite months of official denials.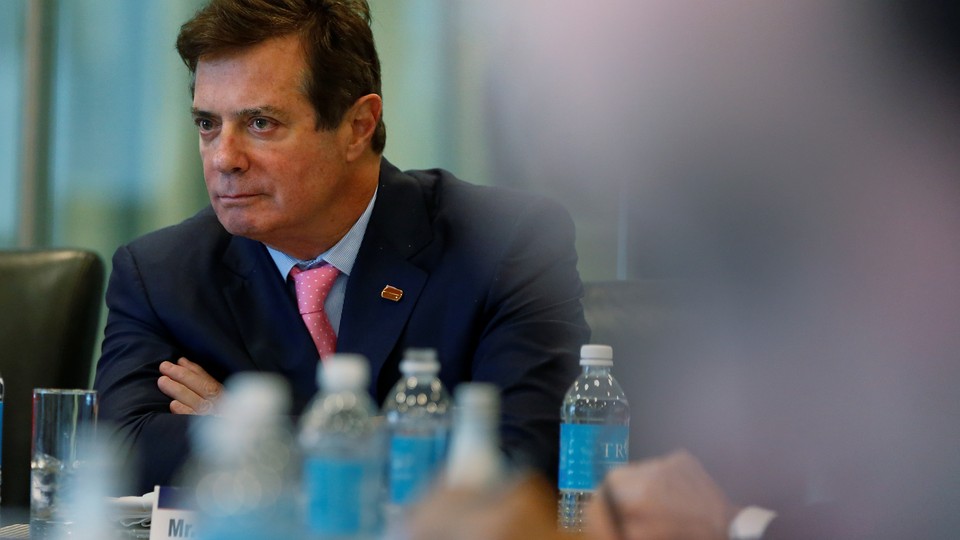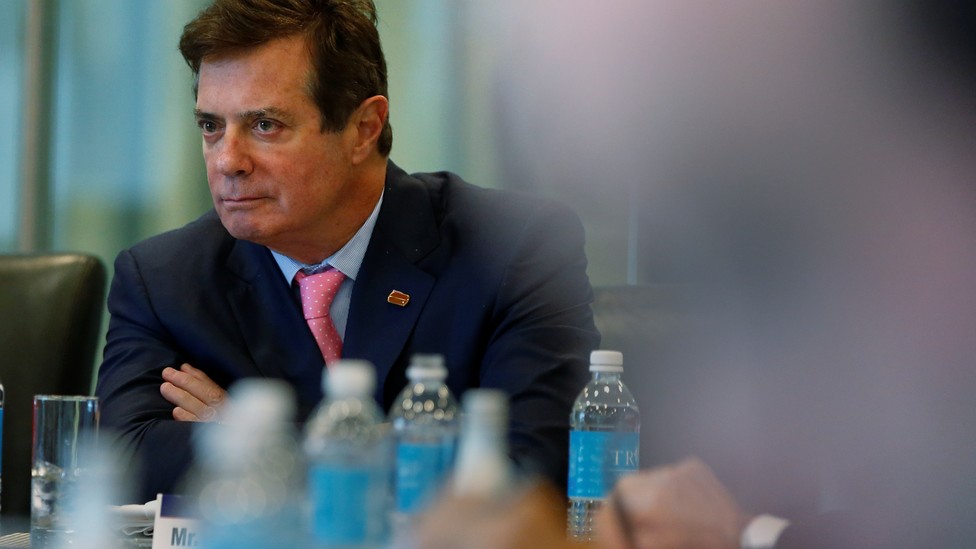 If the leaks that doomed Michael Flynn were a signal from the intelligence community, perhaps the message they intended to carry was: You ain't seen nothing yet.
The national security adviser's abrupt resignation Monday night, which the White House says was a firing, came after it became clear that Flynn had misled the public and to Vice President Mike Pence, alleging he had not discussed sanctions against Russia's ambassador to the United States. On Tuesday evening, The New York Times added a set of new, if in some cases merely suggestive, information about further contacts between the Trump team and the Russian government—some of it directly contradicting statements made by Trump aides.
The newspaper reports that four current and former intelligence officers say that Trump political and business associates "had repeated contacts with senior Russian intelligence officials in the year before the election." The contacts came in the context of Trump repeatedly praising Russian President Vladimir Putin on the trail, as well as what intelligence officials and the Obama administration say were Russian efforts to boost Trump's presidential hopes with hacks targeting Hillary Clinton and her political allies.
The report directly contradicts statements made by Trump aides. In early November, just after the election, the Russian deputy foreign minster said the government had been in touch with the Trump team. Campaign spokeswoman Hope Hicks, who is now at the White House, said then, "We are not aware of any campaign representatives that were in touch with any foreign entities before yesterday, when Mr. Trump spoke with many world leaders."
In January, Vice President Mike Pence—whom Flynn also misled about his discussions with Kislyak, leading Pence to give misinformation in a CBS News interview—was adamant there had been no communication.
On Tuesday, during a perplexing press briefing at the White House, Press Secretary Sean Spicer once again said he did not believe that any Trump team members had been in touch with the Russian government before the election. "There's nothing that would conclude me… that anything different has changed with respect to that time period," Spicer said.
The Times says the NSA began intercepting conversations because they involved Russian intelligence operatives. Intelligence officials were curious to see if Trump's associates were colluding at all in the hacks, which targeted the Democratic National Committee. They didn't find any evidence they were. But they have looked closely at Flynn; Roger Stone, a flamboyant political operative who left the Trump campaign early on but continued to advise Trump; Carter Page, who left the campaign amid scrutiny of his relations in Russia; and Paul Manafort, who was Trump's campaign manager for a time, and previously did business in Russia, at one advising a Kremlin client who was president of Ukraine.
Manafort denied any knowing contacts, but his response to the Times acknowledged that he may very well have been in touch with Kremlin agents.
"I have never knowingly spoken to Russian intelligence officers, and I have never been involved with anything to do with the Russian government or the Putin administration or any other issues under investigation today," Manafort said, but added, "It's not like these people wear badges that say, 'I'm a Russian intelligence officer.'"
The Times also reports that the FBI continues to investigate a controversial dossier of allegations about Trump, prepared as opposition research by a former British intelligence official, revealed in a CNN report in January, and then published by BuzzFeed. The report's author, Christopher Steele, seems to be held in high esteem by some intelligence figures, and FBI officials have made contact with some of his sources—but they have not, as yet, managed to confirm the dossier's more salacious allegations.
The new report breaks serious new ground, but it also leaves a great amount unknown, and many questions unanswered. It's unclear how closely the conversations reached to Trump, or what their substance was. Furthermore, intelligence agencies often investigate leads but find they lead nowhere, or find nothing prosecutable—a lesson highlighted by the inquiry into Hillary Clinton's use of a private email server. Then again, the American public may not have to wait long to learn more. If the leaks continue at this pace, despite provoking Trump's fury, the picture should grow clearer over the coming days.
---
Related Videos