The Atlantic Politics & Policy Daily: Planets 7 From Outer Space
Astronomers discovered a system of seven Earth-size planets orbiting a nearby star.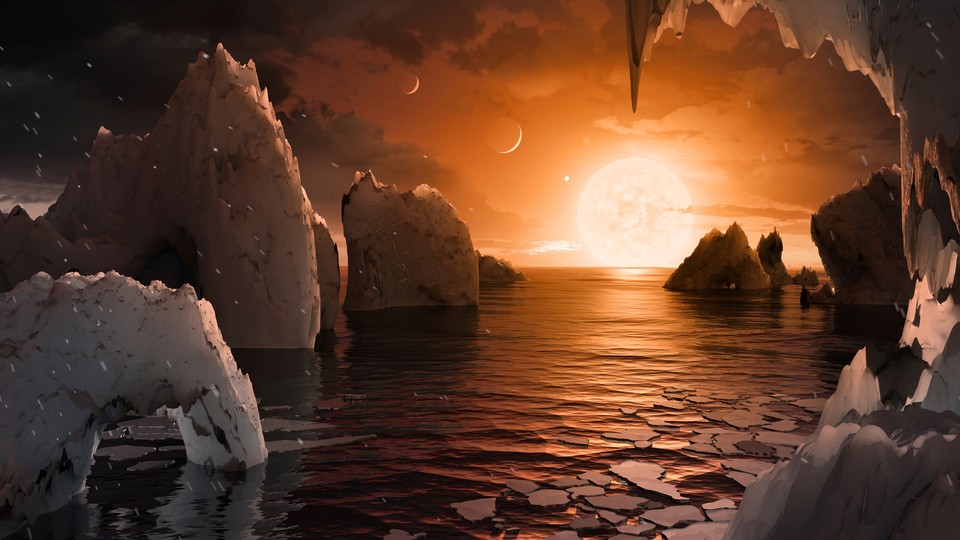 Today in 5 Lines
The Trump administration plans to revoke Obama-era guidance that required public schools to allow transgender students to use the bathroom of their choice. Secretary of State Rex Tillerson and Homeland Security Secretary John Kelly are scheduled to meet with Mexican President Enrique Peña Nieto and other officials in Mexico later today. Astronomers discovered a system of seven Earth-size planets orbiting a nearby star, according to new findings published in Nature magazine. The U.S. Supreme Court gave Duane Buck, a Texas death-row inmate, a second chance to avoid the death penalty, ruling that his lawyers had unconstitutionally introduced evidence that suggested he was more likely to commit future crimes because he is black. The 2017 Conservative Political Action Conference kicked off in Washington, D.C.
---
Today on The Atlantic
Mea Culpa: Following outrage over his past comments about pedophilia, Milo Yiannopoulos held a press conference in New York where he announced his resignation from Breitbart News and offered an unprecedented, albeit small, display of remorse. (Rosie Gray)

Hijacking the Movement: Many left-leaning Brits are re-directing their frustrations with the Brexit referendum by forming a U.K.-based anti-Trump coalition. But, Linda Kinstler writes: "By training their efforts on him, movements like the Stop Trump Coalition may have picked the wrong target."

'The Economy Is Not Doomed': Derek Thompson spoke with renowned economist Jeffrey Sachs about the future of prosperity in the United States and the end of us-versus-them politics.
Follow stories throughout the day with our Politics & Policy portal.
---
Snapshot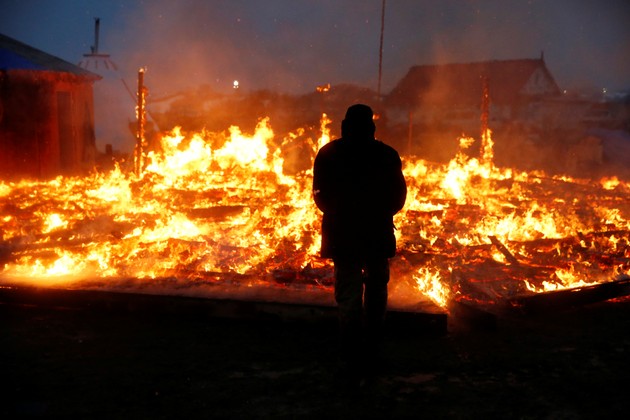 ---
What We're Reading
'Democracy in Action': Frustrated constituents are filling up meeting rooms across the country to voice their concerns to Republican members of Congress. Here's what's happening at those town-hall meetings, from Clear Lake, Iowa, to Fairview, Tennessee. (The New York Times)
#WeWillReplaceYou: A new campaign by Bernie Sanders's supporters and former campaign staff presents Democratic lawmakers with an ultimatum: "oppose Donald Trump at every turn, or face a primary challenger who will." But Sanders has declined to comment on the strategy. (Ruby Cramer, BuzzFeed)
A Contender for Cruz: Congressman Beto O'Rourke, "a Mexico-loving liberal," might challenge Ted Cruz for his seat in the U.S. Senate. "Can a Democrat really win in this deeply red state—against Cruz, who will be running one of the best-financed campaigns in the country?" (Ben Terris, The Washington Post)
'33 Questions About Trump and Russia': Vox's Matthew Yglesias poses a series of questions about the Trump Organization, Trump's former National Security Adviser Michael Flynn, and the president's relationship with Russia.
Shower With Affection: Former Trump campaign staffers shared their secret to reducing his inflammatory tweets during the race: "Ensure that his personal media consumption includes a steady stream of praise," writes Tara Palmeri. "And when no such praise was to be found, staff would turn to friendly outlets to drum some up." (Politico)
---
Visualized
Here Today, Gone Tomorrow: View these graphics to learn how the Trump administration's proposed visa restrictions could affect the country's future innovation and economy. (Samuel Granados, The Washington Post)
---
Question of the Week
After a visit to the National Museum of African American History, President Trump pledged to "bring this country together." What's an effort you've seen in your community—or one you've participated in yourself—that you think could help heal a polarized nation?
Send your answers to hello@theatlantic.com, and our favorites will be featured in Friday's Politics & Policy Daily.
-Written by Elaine Godfrey (@elainejgodfrey) and Candice Norwood (@cjnorwoodwrites)