The Atlantic Politics & Policy Daily: Flynn and Out of Love
Questions abound after National Security Adviser Mike Flynn's resignation.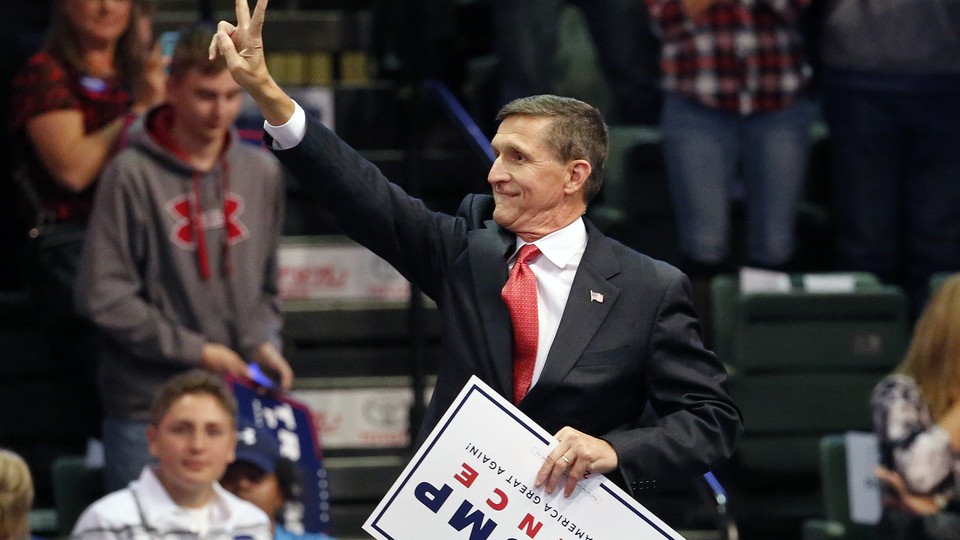 Today in 5 Lines
White House Press Secretary Sean Spicer said the "eroding level of trust" between the president and his national security adviser, Michael Flynn, drove Trump to ask for Flynn's resignation—an account that differs from those of White House reporters. Senate Majority Leader Mitch McConnell said it's highly likely that the Senate Intelligence Committee will investigate Flynn's talks with the Russian ambassador. Officials said F.B.I. agents interviewed Flynn shortly after Trump took office. The Office of Government Ethics issued a letter urging the White House to investigate Kellyanne Conway, a top adviser to Trump, and "consider taking disciplinary action against her" for endorsing Ivanka Trump's label. And Jason Chaffetz, chairman of the House Oversight Committee, asked White House Chief of Staff Reince Priebus to provide more information on "widespread reports that sensitive information may have been shared or discussed in a common area at Mar-a-Lago" by Trump over the weekend.
---
Today on The Atlantic
'Who Knew What, and When?': Krishnadev Calamur recaps key events leading up to the resignation of National Security Adviser Michael Flynn.

A Ship Without a Captain: Michael Flynn's resignation calls attention to problems within Donald Trump's National Security Council whose success "depends critically on the ability of a competent staff working directly for the president to orchestrate it." (Eliot A. Cohen)

No Time to Waste: Donald Trump's Cabinet, "while growing, still has too many empty seats." Andrew McGill illustrates how Trump's Cabinet compares with his predecessors' after the same amount of time in office.
Follow stories throughout the day with our Politics & Policy portal.
---
Snapshot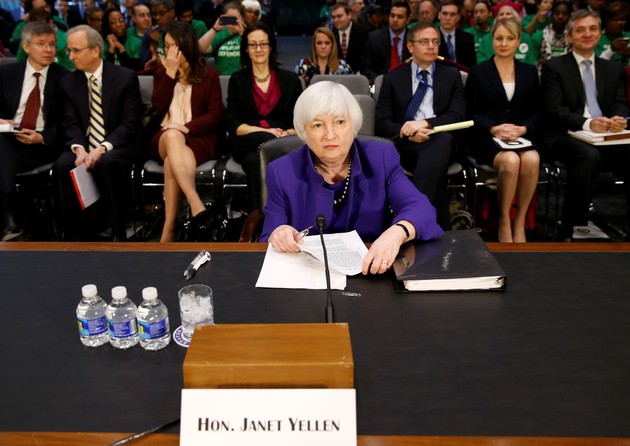 ---
What We're Reading
A New Normal: The Washington Post reports that White House aides, concerned about a potential staff shake-up, are trying "to avoid appearing 'weak' or 'low­ energy.'" (Ashley Parker and Philip Rucker)
'The Political Assassination of Michael Flynn': The White House claims that Trump asked for his national-security adviser's resignation because he misled the administration. But, writes Bloomberg's Eli Lake, "a better explanation here is that Flynn was just thrown under the bus."
Facing Reality: Sarah Kliff spoke with "people who struck out on their own—left a job, started a business, went back to school"—after the passage of the Affordable Care Act. Now, that career freedom is threatened as the law faces an uncertain future under the Trump administration. (Vox)
On the Downlow: While the Trump administration's daily activities take up the national spotlight, Congress has been getting to work. Not on big-ticket campaign promises, but "a hand-picked collection of discrete measures" aimed at dismantling Obama-era regulations. (Lisa Mascaro, The Los Angeles Times)
The Dog Who Caught the Car?: For years, Obamacare repeal has been "a winning Republican message—an indictment of its polarizing namesake, of big-spending Democrats and of the boogeyman of creeping socialism all rolled into one." But how will Republicans do it—and will Trump support them? (Robert Draper, The New York Times Magazine)
---
Visualized
In Spicer's House: The White House press secretary has "upended some of the longstanding traditions" of the daily press briefings. Take a look at these graphics to learn how the process has changed. (Larry Buchanan and Karen Yourish, The New York Times)
---
Question of the Week
On Monday, February 20, we'll celebrate Presidents' Day. This week, we'd like to know: What U.S. president do you admire most—and why?
Send your answers to hello@theatlantic.com, and our favorites will be featured in Friday's Politics & Policy Daily.
-Written by Elaine Godfrey (@elainejgodfrey) and Candice Norwood (@cjnorwoodwrites)