The Atlantic Politics & Policy Daily: Trump Team to Focus on Defense
President Trump will reportedly propose a federal budget that significantly increases defense-related spending.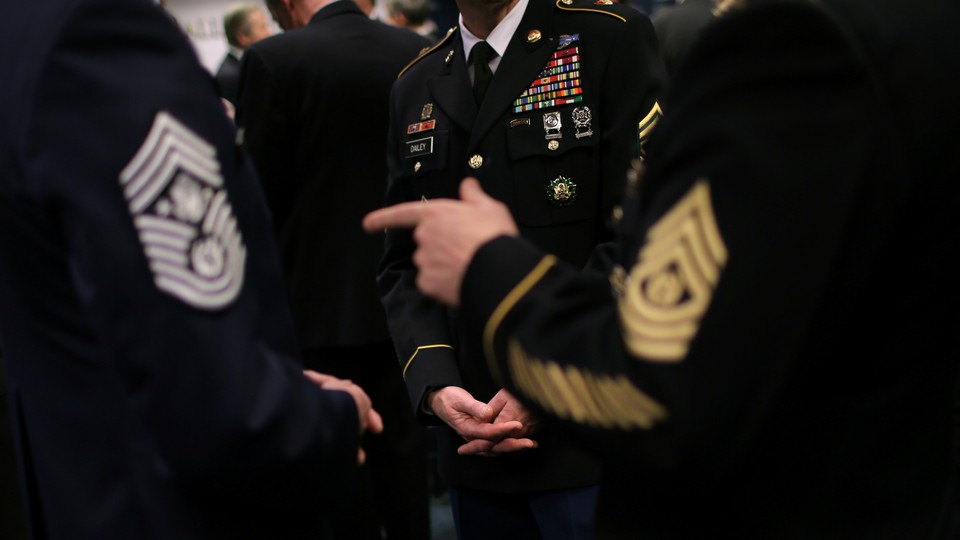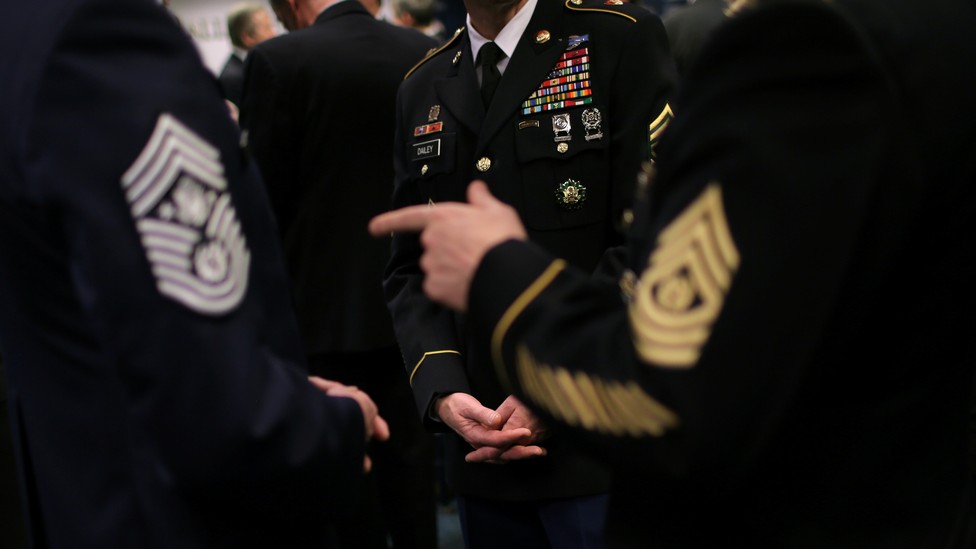 Today in 5 Lines
President Trump will reportedly propose a federal budget that increases defense-related spending by $54 billion and cuts spending for other federal agencies. During a meeting with U.S. governors, Trump said his budget will put "America first" and stressed that health-care reform would come soon, adding that "nobody knew health care could be so complicated." In an interview on NBC's Today show, former President George W. Bush said "we all need answers" about the Trump team's alleged contact with Russian intelligence officials and said that a free press is "indispensable to democracy." Justice Department spokesman Mark Abueg said the administration will no longer argue that a Texas voter ID law was intended to discriminate against minorities. Trump will make his first address to a joint session of Congress on Tuesday night.
---
Today on The Atlantic
Keeping Quiet: Anti-Muslim incidents following the election have been roughly proportional to anti-Jewish incidents, "but attacks on American mosques have received far less attention than the bomb threats against Jewish Community Centers." Donald Trump has condemned anti-Semitism, but has stayed silent on Islamophobic attacks. Why? (Peter Beinart)

Unanswered Questions: For congressional Republicans, the challenge to repeal and replace the Affordable Care Act "is growing with each passing day," as the law becomes more popular and Democrats defend it with new ferocity. Here are the five biggest hurdles the GOP must overcome to succeed. (Russell Berman)

'What Is a Populist?': Donald Trump is frequently called a populist, someone purporting to uphold the "will of the people." Uri Friedman reviews the term's definition, whether it applies to Trump, and what it means for the United States.
Follow stories throughout the day with our Politics & Policy portal.
---
Snapshot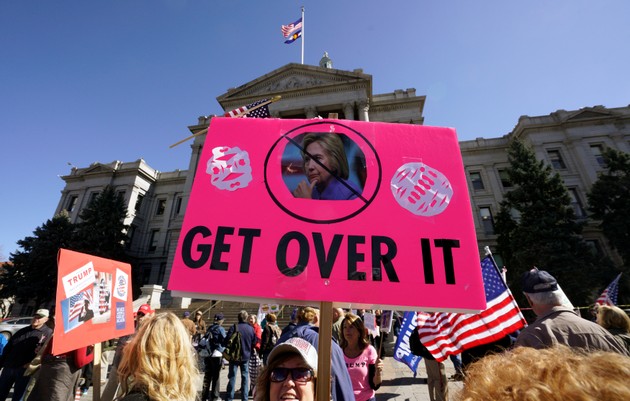 ---
What We're Reading
A Bold Move: Republicans in Congress are divided on how to deal with the Affordable Care Act, so GOP leaders have settled on a new, risky strategy: Push through a repeal bill and dare centrist Republicans to oppose it. (Louise Radnofsky, Kristina Peterson, and Stephanie Armour, The Wall Street Journal)
Does Calling Congress Work?: In the first few weeks of Trump's presidency, members of Congress have experienced an unusually high volume of constituent calls. Kathryn Schulz examines the effectiveness of "the pester technique" in representative government. (The New Yorker)
Facing the Consequences: This month, federal immigration agents arrested and detained Juan Carlos Hernandez Pacheco, a restaurant manager and pillar of a small, Trump-supporting city in Illinois. Monica Davey captures the town's reaction to the possibility of his deportation. (The New York Times)
The 'Pragmatic Populist': Democrat Tom Perriello hopes to shake things up in Virginia by winning its 2017 gubernatorial race—an election he believes could be a referendum on Trump and also send a message to the state's Democratic establishment, which has backed another candidate. (Mark Murray, NBC)
All Eyes on Trump: Among those watching Donald Trump's address to Congress Tuesday are investors "relying on more than a year of campaign promises of a pro-growth agenda to push U.S. stocks to record highs." They will be listening for specifics on how the president intends to follow through. (Liz McCormick and Dani Burger, Bloomberg)
---
Visualized
Cause and Effect: In the week that President Trump's refugee ban was instated, only 15 percent of the 843 refugees admitted into the country were Muslim. Check out these graphs to see the ban's effect. (Audrey Carlsen, K.K. Rebecca Lai, and Adam Pearce, The New York Times)
---
Question of the Week
President Trump is expected to introduce a federal-budget proposal next month that significantly increases defense spending, while slashing funds on most other programs, including cuts at the Environmental Protection Agency and for foreign aid. If you were in charge of the country's budget, and you had extra funds to allocate wherever you wished, what agency or program would you prioritize—and why?
Send your answers to hello@theatlantic.com, and our favorites will be featured in Friday's Politics & Policy Daily.
-Written by Elaine Godfrey (@elainejgodfrey) and Candice Norwood (@cjnorwoodwrites)