The Atlantic Politics & Policy Daily: Puzder, We Hardee's Knew Ye
Andrew Puzder withdrew his nomination to be labor secretary.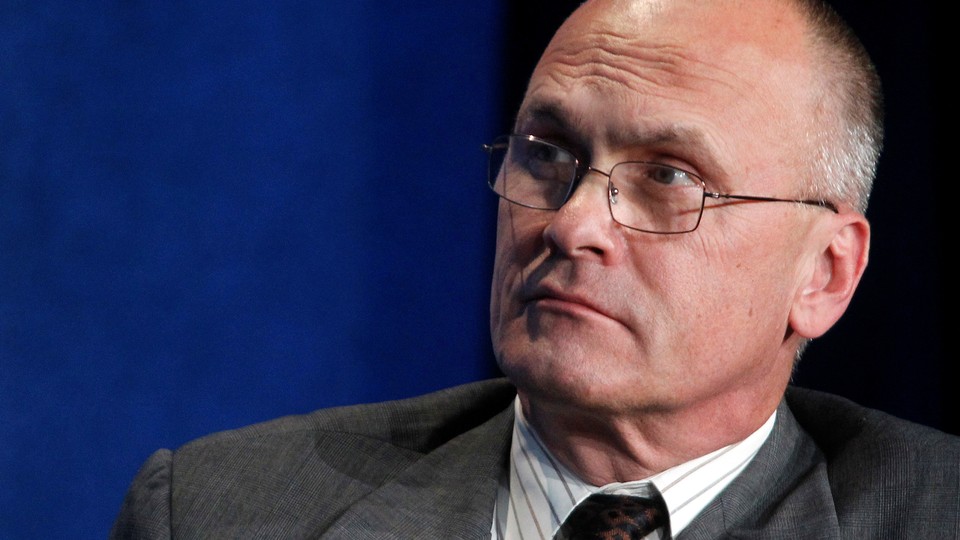 Today in 5 Lines
President Trump condemned a report in The New York Times that claimed his associates had contacted Russian intelligence officials in the year before the presidential election, tweeting that it was "an attempt to cover-up the many mistakes made in Hillary Clinton's losing campaign." During a joint news conference with Israeli Prime Minister Benjamin Netanyahu, Trump said he "could live" with a one- or two-state solution to the Israeli-Palestinian conflict, and asked Israel to "hold back on settlements for a little bit." Andrew Puzder, who runs the parent company of Carl's Jr. and Hardee's, withdrew his nomination for secretary of labor. Defense Secretary Jim Mattis told NATO allies they must increase defense spending by the end of the year or the Trump administration will "moderate its commitment" to them. The Senate voted to block a rule that would prevent certain mentally impaired people from purchasing guns.
---
Today on The Atlantic
An Uprising: The resignation of National Security Adviser Michael Flynn is one of the challenges facing the Trump administration as the result of "a dissatisfied bureaucracy and a vigorous press," writes Peter Beinart. Not only are these institutions pushing back against the president, but they are also having some success.

Inside the Deep State: Damaging leaks from the White House show an effort to undermine Donald Trump. "Even if there's no grand conspiracy, there are any number of potential individual culprits," writes David A. Graham. But do these actions defend or hurt democracy?

Taking a Pass: President Trump's continued delay in releasing his tax returns prompted Democrats to introduce an amendment Tuesday "that would've triggered a request for the tax returns to the Treasury Department." These 23 Republicans voted against the measure. (Conor Friedersdorf)
Follow stories throughout the day with our Politics & Policy portal.
---
Snapshot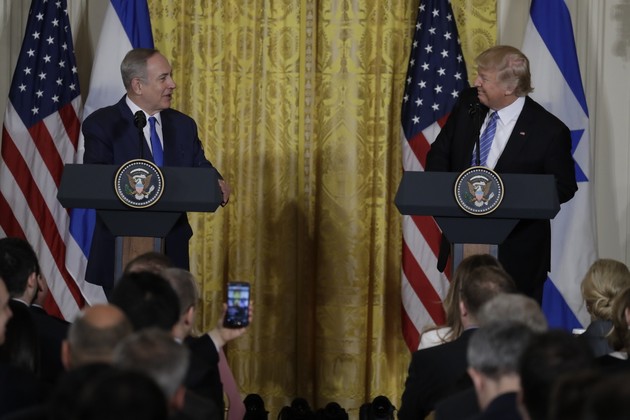 ---
What We're Reading
'Sean Spicer Isn't Finished': Many have speculated that the White House press secretary won't last long in his new role. But Spicer is tough and experienced, writes Dylan Byers, and officials close to him are sure he'll be around for the foreseeable future. (CNN)
Out of the Loop: The Washington Post reports that for nearly two weeks, no one informed Vice President Mike Pence that he had been misled by former National Security Adviser Mike Flynn about his talks with the Russian ambassador. Has Pence been left outside of Trump's inner circle? (Robert Costa and Ashley Parker)
Take a Deep Breath: Republicans aren't likely to impeach President Trump unless there is firm evidence he has committed a crime as president, writes John Podhoretz. But impeachment, he adds, "is an incredibly dangerous thing for people to be speculating about openly." (Commentary)
Conflicting Events: Mikhail Kalugin, a Russian diplomat, is currently at the center of U.S. inquiries into Russian interference in the presidential election. McClatchy DC connected with Kalugin and those who've interacted with him to piece together his side of the story.
Going Deeper: The sudden resignation of Michael Flynn highlights a larger problem within the Trump administration, argues Ron Elving. Namely, "the personal rivalries and competing visions at the level just below the president." (NPR)
---
Visualized
Shaping the Courts: Donald Trump may have the opportunity to appoint a "greater share of federal court judges than any first-term president in 40 years." These graphics show how the vacancies compare to those in previous administrations. (Josh Katz, The New York Times)
Dog Days: It's been a long week—and it's only Wednesday. Check out these great images from this year's Westminster Kennel Club Dog Show. (Alan Taylor, The Atlantic)
---
Question of the Week
On Monday, February 20, we'll celebrate Presidents' Day. This week, we'd like to know: What U.S. president do you admire most—and why?
Send your answers to hello@theatlantic.com, and our favorites will be featured in Friday's Politics & Policy Daily.
-Written by Elaine Godfrey (@elainejgodfrey) and Candice Norwood (@cjnorwoodwrites)