The Atlantic Politics & Policy Daily: Nordstrom Flak
President Trump tweeted that his daughter, Ivanka, was treated "unfairly" after the company announced it would stop carrying her label.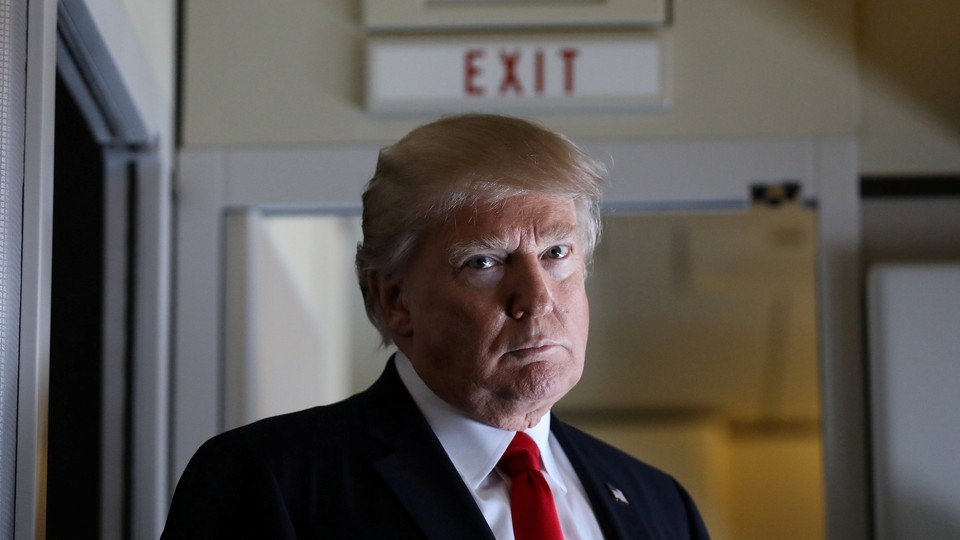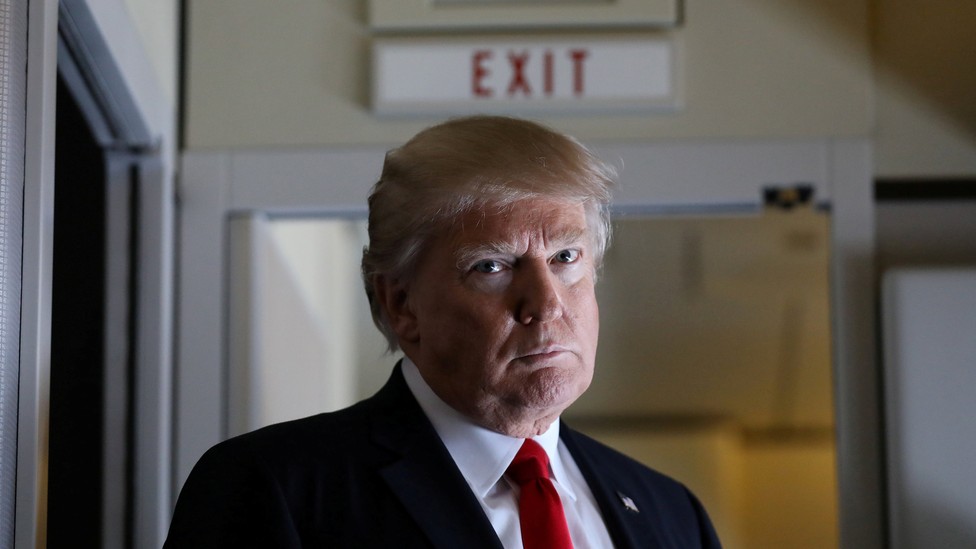 Today in 5 Lines
President Trump tweeted that his daughter, Ivanka, was treated "unfairly" by Nordstrom after the company announced it would stop carrying her products, but in a statement, the company defending its choice, saying "sales of the brand have steadily declined." At least five Senate Democrats, including Bernie Sanders and Tom Udall, read a letter written by Coretta Scott King criticizing attorney-general nominee Senator Jeff Sessions, whose confirmation vote is expected tonight. Senate Majority Leader Mitch McConnell formally admonished Senator Elizabeth Warren for reading the same letter on Tuesday night, preventing her from speaking on the floor during the rest of the debate. Trump called the legal challenges to his executive order on immigration "disgraceful" during a gathering of sheriffs and police chiefs in Washington D.C. Chris Kennedy, the son of former Senator Robert F. Kennedy, announced he will run for Illinois governor in 2018.
---
Today on The Atlantic
Up in the Air: How do Republicans plan to repeal and replace the Affordable Care Act? In a debate Tuesday evening, Senator Ted Cruz "essentially admitted that the answer is still uncertain, declining to even mention a specific timeline." (Vann R. Newkirk II)

Elizabeth Warren's Moment: The Massachusetts senator has seen an outpouring of liberal support after being silenced Tuesday night when she attempted to read a 1986 letter written by Coretta Scott King criticizing Jeff Sessions. But "the very quality that bolsters Warren's credibility on the left creates peril" for her. (Clare Foran)

Stacking Up: These six graphics illustrate how senators have voted so far on Donald Trump's Cabinet nominees, and how the president's picks compare to their predecessors. (Andrew McGill)
Follow stories throughout the day with our Politics & Policy portal.
---
Snapshot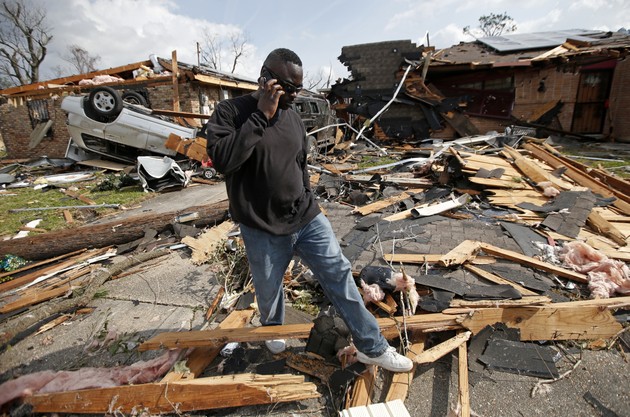 ---
What We're Reading
Red Going Green?: A group of Republicans, led by former Secretary of State James A. Baker III, met with senior White House officials to discuss their proposed "conservative climate solution" on Wednesday. Here's what they want. (John Schwartz, The New York Times)
'Cone of Silence': The State Department currently faces a "backlog of more than 200 jobs requiring Senate approval in the coming months" and has yet to begin holding traditional daily press briefings. The short-staffed agency presents challenges for those trying to determine the direction of Trump's foreign policy. (Nick Wadhams, Bloomberg)
Leaks on Leaks: Why are so many "individuals in executive agencies and in the White House itself" providing details about the new administration? The Huffington Post reports that "many appear motivated by a belief that Trump's words, deeds and tweets pose a genuine threat." (S.V. Date and Christina Wilkie)
Biding His Time?: Incoming presidents have the power to undo a predecessor's executive orders by passing a new one. Despite expressing intentions to target Barack Obama's actions, Trump has opted instead to act fast on other campaign promises. Will the president follow-through? (Meredith Conroy, FiveThirtyEight)
'In Trump's Capital': The Washington Post spoke with undocumented immigrants who "live and work in the shadow of the White House" about what they fear from the Trump administration—and how some of them plan to resist. (Theresa Vargas and Steve Hendrix)
---
Visualized
Officer Espionage: Police departments across the country are quietly acquiring cell phone surveillance devices. Check out these maps and charts to see each department's spy-gear spending and "acquired capabilities." (George Joseph, CityLab)
---
Question of the Week
Actress Melissa McCarthy caused a stir this weekend with her impersonation of White House Press Secretary Sean Spicer on Saturday Night Live. What are some of your favorite political impressions in comedy—and why?
Send your answers to hello@theatlantic.com, and our favorites will be featured in Friday's Politics & Policy Daily.
-Written by Elaine Godfrey (@elainejgodfrey) and Candice Norwood (@cjnorwoodwrites)