The Atlantic Politics & Policy Daily: #Blessed
Donald Trump delivered an address at the annual National Prayer Breakfast in Washington, D.C.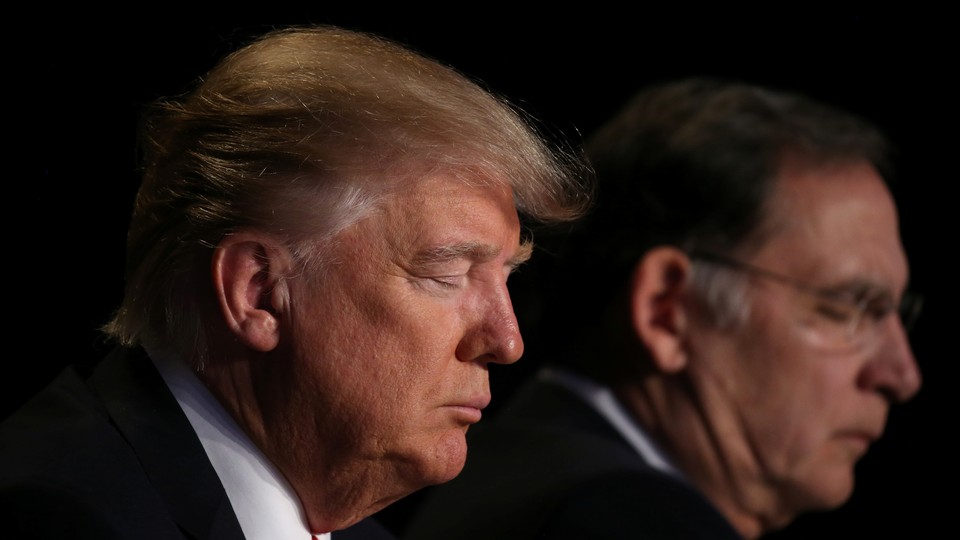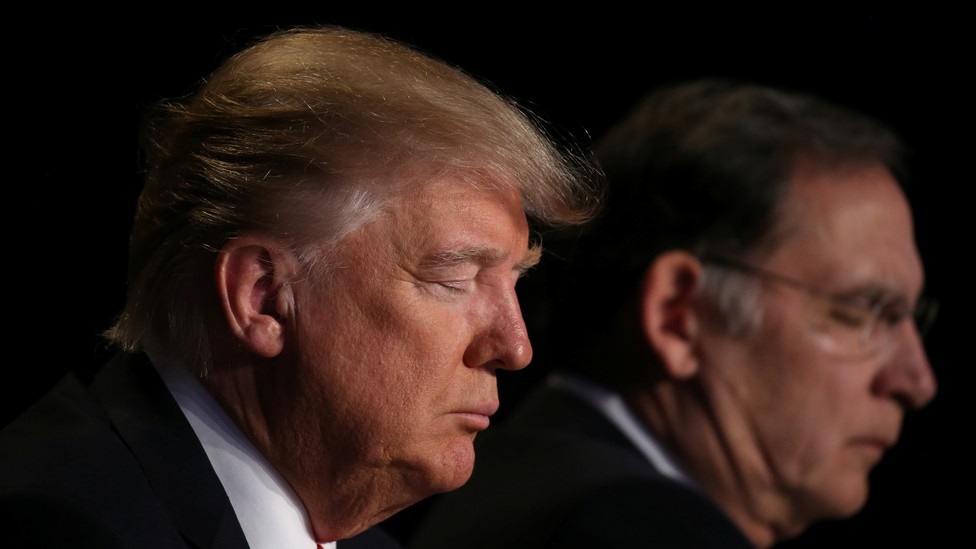 Today in 5 Lines
During his address at the National Prayer Breakfast, President Trump promised to "get rid of and totally destroy" the Johnson Amendment, a rule that prohibits some tax-exempt organizations from endorsing or opposing political candidates. On Twitter, Trump threatened to cut federal funding to the University of California at Berkeley after campus protests prevented Milo Yiannopoulos, a Breitbart editor, from delivering a scheduled speech on Wednesday. Senator John McCain said in a statement that he had called Australia's ambassador to the United States, Joe Hockey, to express an "unwavering support for the U.S.-Australia alliance." Senate committees advanced Scott Pruitt, Trump's nominee to head the Environmental Protection Agency, and Representative Mick Mulvaney, his pick to helm the Office of Management and Budget, to a full Senate vote. The U.S. House voted to roll back an Obama-era regulation that extended background checks for gun purchases by some Social Security recipients with mental disabilities.
---
Today on The Atlantic
The New Exceptional: Donald Trump, writes Peter Beinart, is redefining American exceptionalism: "While Obama said that what sets America apart is its inclusivity, Trump and his advisors say that what sets America apart is its sovereignty."

'Red State, Blue City': Americans are sorting themselves into groups based on similar socioeconomic backgrounds and politics, and, as a result, are "coming to resemble two countries, one rural and one urban." But, David A. Graham asks: What happens when the two go to war?

Taking a Gamble: The share of the foreign-born population in most Republican districts is below the national average. But immigrants are increasingly settling in GOP-run, mid-sized cities, which may pose a risk for lawmakers who have not opposed Trump's immigration proposals and are up for reelection. (Ronald Brownstein)
Follow stories throughout the day with our Politics & Policy portal.
---
Snapshot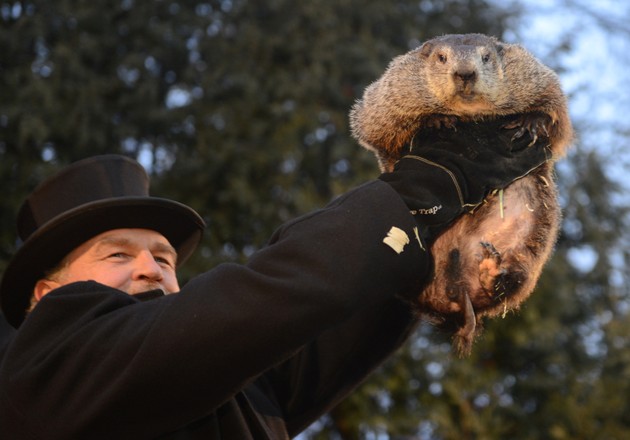 ---
What We're Reading
A Tense Conversation: President Trump's phone call with Australian Prime Minister Malcolm Turnbull on Saturday suggests that Trump "is capable of subjecting world leaders, including close allies, to a version of the vitriol he frequently employs against political adversaries and news organizations in speeches and on Twitter." (Greg Miller and Philip Rucker, The Washington Post)
Keep It on the DL: Some federal employees, who are fearful that the Trump administration might attempt to undermine their agencies' missions, have adopted methods of encrypted communication to express their dissent and share their views with the public. (Andrew Restuccia, Marianne Levine, and Nahal Toosi, Politico)
The Younger Years: As a law student at Harvard, Trump's Supreme Court nominee Neil Gorsuch, a conservative, stood out on the predominantly liberal campus. Michael Levenson recounts the judge's school days and shares how his classmates describe him today. (The Boston Globe)
A Mission in Yemen: Five days into his presidency, Trump approved a raid on the home of an al-Qaeda collaborator in Yemen, but "almost everything that could go wrong did," resulting in the death of a U.S. Navy SEAL. Here's what happened. (Eric Schmitt and David E. Sanger, The New York Times)
Building Bridges: Amid staunch political division in the age of Trump "dozens of centrist House Republicans and Democrats are quietly sizing each other up as potential allies in the looming tax and infrastructure fights." Here's how. (Billy House, Bloomberg)
---
Visualized
Where Do They Stand?: Use this tool to find out what your state senators and representatives think about Trump's executive order suspending refugee admission and severely restricting travelers from seven Muslim-majority countries. (Laurel Wamsley and Brett Neely, NPR)
---
Question of the Week
On Sunday, the New England Patriots will take on the Atlanta Falcons at Super Bowl 51 in Houston, Texas. If Capitol Hill had its own football team, what would it be named?
Send your answers to hello@theatlantic.com, and our favorites will be featured in Friday's Politics & Policy Daily.
-Written by Elaine Godfrey (@elainejgodfrey) and Candice Norwood (@cjnorwoodwrites)