Papers, Please
Passengers on a domestic flight deplaning in New York were asked to present ID by Customs and Border Protection agents—a likely unenforceable demand that nevertheless diminishes freedom.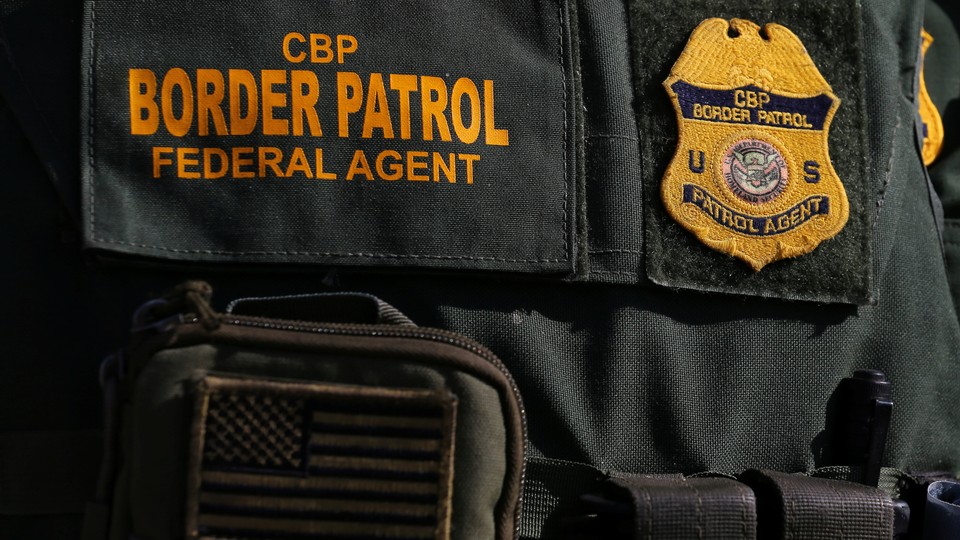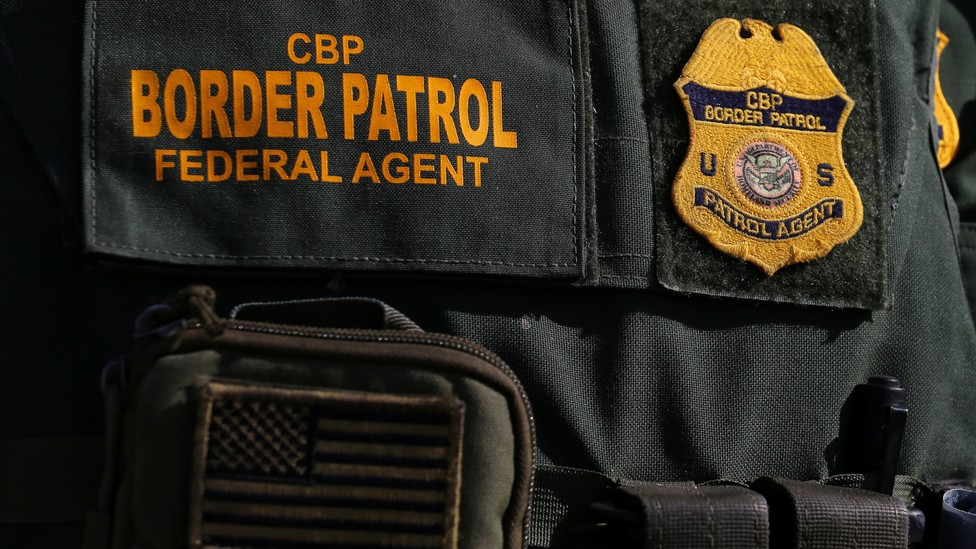 American citizens had their introduction to the Trump-era immigration machine Wednesday, when Customs and Border Protection agents met an airliner that had just landed at New York's JFK airport after a flight from San Francisco. According to passenger accounts, a flight attendant announced that all passengers would have to show their "documents" as they deplaned, and they did. The reason for the search, Homeland Security officials said, was to assist Immigration and Customs Enforcement in a search for a specific immigrant who had received a deportation order after multiple criminal convictions. The target was not on the flight.
After days of research, I can find no legal authority for ICE or CBP to require passengers to show identification  on an entirely domestic fight. The ICE authorizing statute, 8 U.S.C. § 1357, provides that agents can conduct warrantless searches of "any person seeking admission to the United States"—if, that is, the officer has "reasonable cause to suspect" that the individual searched may be deportable. CBP's statute, 19 U.S.C. § 1467, grants search authority "whenever a vessel from a foreign port or place or from a port or place in any Territory or possession of the United States arrives at a port or place in the United States." CBP regulations, set out at 19 C.F.R. § 162.6, allow agents to search "persons, baggage, and merchandise arriving in the Customs territory of the United States from places outside thereof."
I asked two experts whether I had missed some general exception to the Fourth Amendment for passengers on a domestic flight. After all, passengers on flights entering the U.S. from other countries can expect to be asked for ID, and even searched. Barry Friedman, the Jacob D. Fuchsberg professor of law and affiliated professor of politics at New York University, is the author of Unwarranted: Policing Without Permission, a new book-length study of intrusive police investigation and search practices. "Is this remotely constitutional?" he asked. "I think it isn't. We all know generally the government can't come up and demand to see identification." Officers need to have statutory authority to search and reasonable suspicion that the person to be searched has violated the law, he said. Andre Segura, senior staff attorney at the American Civil Liberties Union's Immigrants' Rights Project, told me that "I'm not aware of any aviation exception" for domestic passengers.
An ID check is a "search" under the law. Passengers on the JFK flight were not "seeking admission"—the flight originated in the U.S. CBP officials told the public after the fact that they were looking for a specific individual believed to be on board. A search for a specific individual cannot include every person on a plane, regardless of sex, race, and age. That is a general paper check of the kind familiar to anyone who has traveled in an authoritarian country. As Segura told me, "We do not live in a 'show me your papers' society."
I asked a CBP spokesperson what legal authority the agency could show for the search. In response, the spokesperson said:
In this situation, CBP was assisting ICE in locating an individual possibly aboard the flight that was ordered removed from the United States pursuant to the Immigration and Nationality Act. To assist ICE, CBP requested consensual assistance from passengers aboard the flight to determine whether the removable individual in question was in fact aboard the flight. In the course of seeking this assistance, CBP did not compel any of these domestic passengers to show identification. With much-appreciated cooperation from these passengers, CBP was able to resolve the issue with minimal delay to the traveling public.
It's quite legal for law enforcement to ask for "voluntary" cooperation. Anyone who follows criminal-procedure cases, however, knows that "voluntary" in legalese does not mean what ordinary people think it means. Supreme Court caselaw makes clear that officers may block an exit and ask for ID or permission to search. They aren't required to tell the individual stopped that he or she may refuse, and they have every incentive to act as if refusal may result in arrest. The Supreme Court held in 1984 that "while most citizens will respond to a police request, the fact that people do so, and do so without being told they are free not to respond, hardly eliminates the consensual nature of the response." Passengers deplaning after a long flight might reasonably fear they will be "detained" if they anger the law enforcement figure blocking their exit. That officer is under no obligation to tell them they can refuse.
I am a white, English-speaking law professor, affluent, privileged, articulate, and a native-born citizen. Such hair as I have is white and I can hardly seem like a threat to anyone. I have researched the matter, and feel reasonably confident that an agent would have to let me pass if I refused the demand for my papers. If not, I can afford counsel and my family knows excellent lawyers to call.
I am vowing here and now not to show papers in this situation. I know that it will take gumption to follow through if the situation arises. What will be the reaction of ordinary travelers, some with outstanding warrants or other legal worries? Should we expect heroism of people who just want to get off an airplane?
Justice William O. Douglas once wrote that a regime of liberty includes "freedom from bodily restraint or compulsion, freedom to walk, stroll, or loaf."
A shadow is falling over that freedom, both for aliens and for citizens. Its loss will be devastating.