Mosques Want to Offer Sanctuary, but Will Anyone Accept?
Some undocumented immigrants say they wouldn't feel safe at a mosque given the uptick in anti-Muslim violence.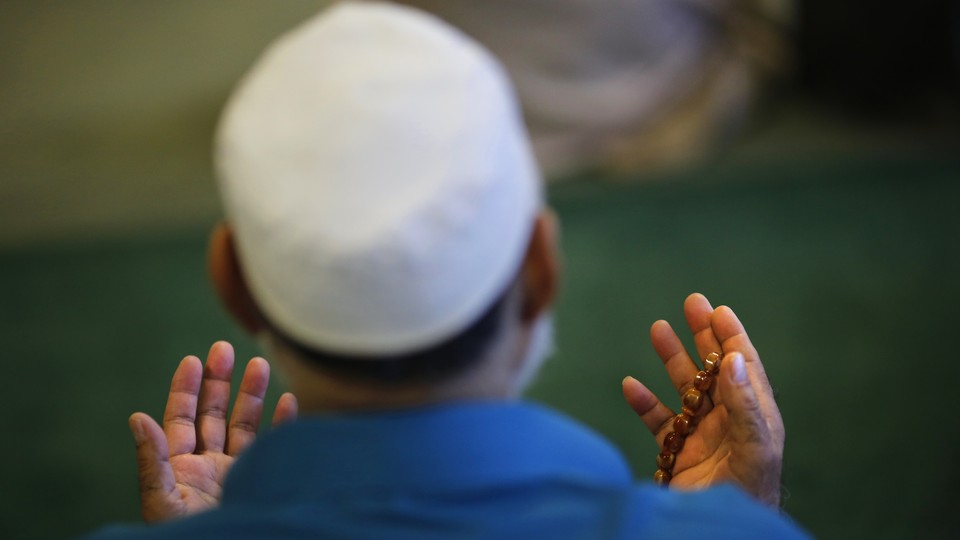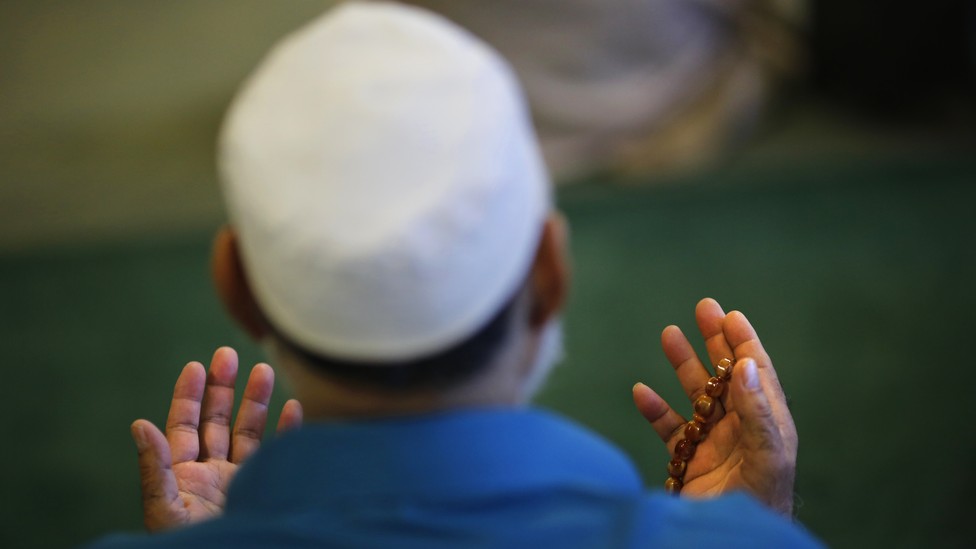 On January 18, two days before the inauguration of Donald Trump, Clifton Mosque in Cincinnati announced its intention to become a sanctuary congregation. It would shield undocumented people from deportation and provide shelter to any refugee or immigrant in need, regardless of religious or ethnic background. The media hailed it as the first mosque to issue such a statement.
On February 7, the mosque quietly walked that statement back.
Instead of becoming a full-blown sanctuary congregation, Clifton Mosque would become a solidarity congregation. People would not be able to take up residence there, but the mosque would still help them in other ways, by providing everything from food to immigration counsel.
Three things happened to precipitate the change of heart, according to Imam Ismaeel Chartier, the leader of the congregation. In the days following the initial announcement, threats to burn down the mosque—more than 40 of them­—poured in, along with death threats leveled at Chartier himself. A new board was installed at the mosque and it reviewed these threats with mounting concern, as did several of the mosque's congregants. And then, on February 1, the mosque leaders met with local Latino community members, who voiced an unexpected response to the offer of sanctuary: Thanks, but no thanks.
"They let us know that it was a beautiful stance on our part, but they just wouldn't feel safe inside the mosque," Chartier said. "They'd never stay with us, because we're just as marginalized as undocumented people are."
Clifton Mosque is an instructive example for Muslims across the country currently exploring ways to join the Christian-led sanctuary movement, which rose to prominence in the 1980s as churches helped protect undocumented immigrants from Central America fleeing civil war. The movement has seen a resurgence since Trump's election, with the number of affiliated congregations doubling to 800. Houses of worship are relatively well positioned to offer safe haven, because Immigration and Customs Enforcement agents avoid arresting people in "sensitive locations," following a 2011 memo, which lists "churches, synagogues, mosques or other institutions of worship" among such locations. The sensitive locations policy "remains the same" under the Trump administration, an ICE spokesperson wrote in an email.
"We know it's happening around the country, violence against Muslim communities," said Manuel Pérez, a leader at the Cincinnati Interfaith Workers' Center. "You feel, day by day, too much hate. So people are worried to attend activities at the mosque. Not everyone—for the Latino Muslims, it's natural to attend—but for other people, they are a little uncomfortable."
Some Muslim congregants were also nervous about turning Clifton Mosque into a sanctuary, despite added security measures recently put in place around the building.
"Members of the community definitely pushed back," Chartier said. "They were afraid that we were making ourselves unnecessary targets."
Imam Omar Suleiman, the resident scholar at the Valley Ranch Islamic Center near Dallas, believes Muslims shouldn't give these fears too much weight—even though two Texas mosques were burned down in January alone.
"The conventional thinking is: We're already vulnerable, so why make ourselves more vulnerable?" he said. "My response is: Everyone in our country is vulnerable right now. This is a dangerous time in American history. And we'll be stronger when we're all together, watching each other's backs."
Suleiman's mosque is in the process of debating whether to declare itself a sanctuary congregation or a solidarity congregation. He has been organizing national conference calls and webinars on the topic, and has been working with the grassroots organization MPower Change, which on February 8 launched a call to Muslims across the country to join the sanctuary movement. The online pledge form offers a range of ways to participate in the movement, from attending vigils to providing physical space in a mosque.
Mohammad Khan, the campaign director for MPower Change, said the organization "would expect that each mosque will already have done some work in advance" by speaking to their local communities about what type of sanctuary efforts might actually be useful. "One of the underlying principles of the sanctuary movement is that this is not something you do for undocumented community members, but something you do with them."
Khan added that, to his knowledge, nobody has actually turned to a mosque yet to ask for sanctuary. Mosques offering safe haven might find that they are extending a symbolic gesture rather than an invitation that actually gets taken up.
"When we talk about sanctuary mosques, we may end up thinking of a bit of a different model," said Noel Andersen of Church World Service, one of the nonprofits at the forefront of the sanctuary movement. "I would think that sanctuary mosques are going to be playing more of a role within their own Muslim communities, protecting them from hate—and from increased enforcement actions. There are undocumented immigrants in the Muslim community, too, who may very well need sanctuary."
But Suleiman emphasized that mosques' offers of sanctuary need not be purely symbolic when it comes to non-Muslims. "I don't think many people would take us up on the offer, but we need to be equipped if they do." He added that a mosque, which is more active throughout the day than other places of worship by virtue of its five daily congregational prayers, can teach churches a thing or two about how to operate around the clock as places of care.
"I would love to see 500, or 50, or even five mosques come out tomorrow and say they're going to do this," Chartier said. "But Muslims are still living in a place of fear, still wondering if we should get out of the country. We're not safe, so how can we keep others safe?"