The Atlantic Politics & Policy Daily: Mamma Mia!
President-elect Donald Trump called Meryl Streep an "over-rated actress" after she criticized him at the Golden Globes.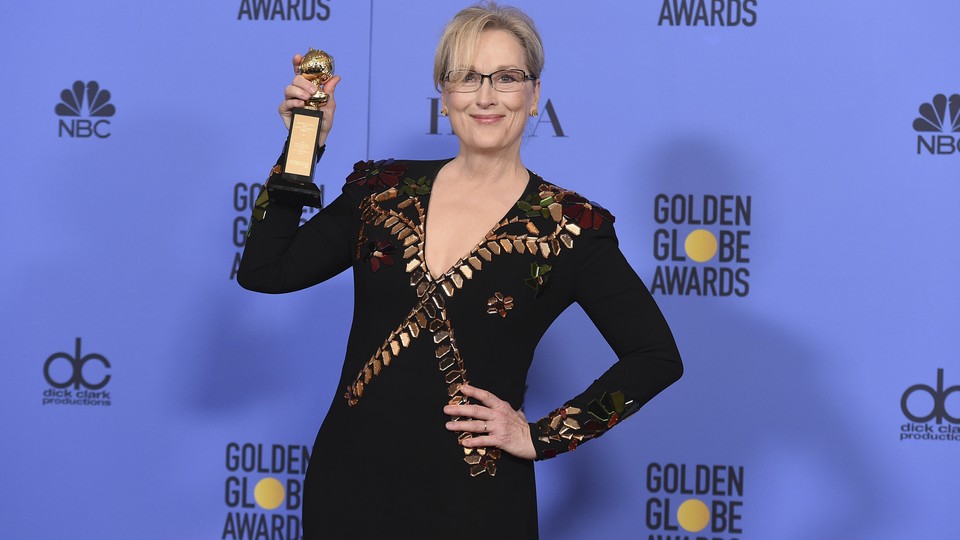 Today in 5 Lines
President-elect Donald Trump named his son-in-law, Jared Kushner, to serve as a senior White House adviser, a move that may violate nepotism laws. Trump's former campaign manager Kellyanne Conway called the Obama administration's new sanctions on Russia a "disproportionate response" and suggested Trump would revisit them after his inauguration. On Twitter, the president-elect responded to criticism from actress Meryl Streep, calling her "over-rated" and a "Hillary flunky." Senate Minority Leader Chuck Schumer called on Republicans to delay this week's confirmation hearings for Trump's Cabinet nominees until they had completed the vetting process. Two Orlando-area law enforcement officers were killed in the line of duty.
---
Today on The Atlantic
Getting Carried Away: Despite the Republican push to immediately repeal the Affordable Care Act, GOP Governors John Kasich of Ohio and Rick Snyder of Michigan are concerned that a full repeal would negatively affect the Medicaid expansion they carried out in their states as part of Obamacare. (Russell Berman)

A New Wave of Bathroom Bills: Lawmakers in Texas, Virginia, and Kentucky have filed legislation that would require transgender people to use public restrooms corresponding to the sex on their birth certificates. But why would they risk the backlash that North Carolina's controversial "bathroom bill" received? (David A. Graham)

No Civil-Rights Champion: Jeff Sessions and his allies tout his role in the investigation of a brutal 1981 lynching as evidence of his commitment to racial equality. But, Adam Serwer writes, Sessions and his supporters "seem to have embellished key details, and to have inflated his actual role in the case."
Follow stories throughout the day with our Politics & Policy portal.
---
Snapshot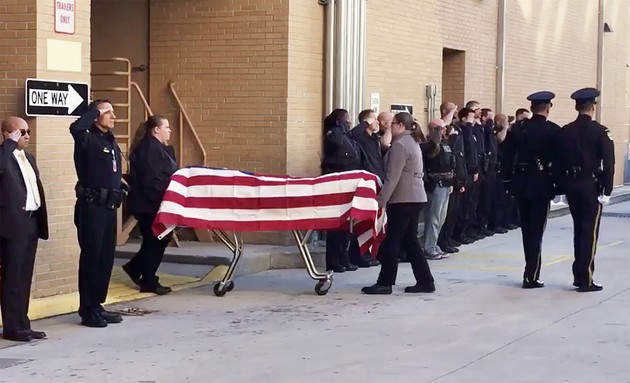 ---
What We're Reading
Kellyanne's Journey: In a few days, the pollster-turned-campaign manager will become "counselor to the president." Salena Zito chronicles Conway's path to the White House. (Washington Examiner)
What's the Worst That Could Happen?: Repealing the Affordable Care Act could mean financial collapse for many of the nation's hospitals and a disruption of health-care coverage for both insured and uninsured Americans. (Paul Demko and Adam Cancryn, Politico)
'Jared Kushner Is the Man': Donald Trump named his son-in-law to serve as a senior White House adviser. The two "share a clannish outlook on life, business, and politics," writes New York's Andrew Rice. "They both appear to enjoy the metallic taste of payback, although of the two, Trump may be the more forgiving."
Facing a Nightmare: Univision and its "premiere news anchor," Jorge Ramos, positioned themselves as staunchly anti-Trump during the 2016 election. Now, in the wake of Trump's victory, the network is reevaluating its future as a voice for Latinos under the incoming administration. (Adrian Carrasquillo, Buzzfeed)
From A to D: President Obama is very popular among A-list celebrities, but Donald Trump—not so much. While the president-elect has criticized musicians for refusing to perform at his inauguration, Sarah Larson writes: "You can't always get what you want." (The New Yorker)   
---
Visualized
Mapping Gun Violence in America: In 2015, 127 cities that make up a quarter of the U.S. population contributed to half of the country's gun homicides. Guardian US analyzed major trends in a handful of these cities. View the charts here. (Aliza Aufrichtig, Lois Beckett, Jan Diehm, and Jamiles Lartey)
---
Question of the Week
Senate confirmation hearings for President-elect Trump's Cabinet nominees will begin Tuesday. What's the one question you'd be afraid to answer honestly at your own confirmation hearing?
Send your answers to hello@theatlantic.com, and our favorites will be featured in Friday's Politics & Policy Daily.
-Written by Elaine Godfrey (@elainejgodfrey) and Candice Norwood (@cjnorwoodwrites)