The Atlantic Politics & Policy Daily: The Spy Who Phished Me
Intelligence officials concluded that Russian President Vladimir Putin "ordered an influence campaign in 2016 aimed at the U.S. presidential election."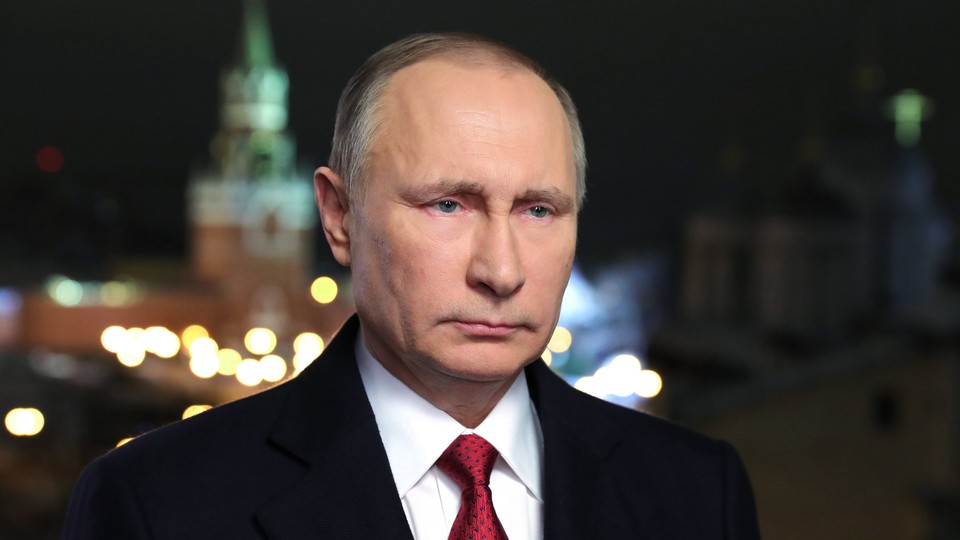 Today in 5 Lines
After meeting privately with intelligence officials, President-elect Donald Trump acknowledged the hacking of the Democratic National Committee, but said in a statement that it had "absolutely no effect on the outcome of the election." The U.S. intelligence community concluded Russian President Vladimir Putin "ordered an influence campaign in 2016 aimed at the US presidential election" in a newly released report. Congress certified Trump's election as the next president of the United States after a formal tally of Electoral College votes. At least five people were killed and eight injured in a shooting at the Fort Lauderdale, Florida, airport. The U.S. added 156,000 jobs in December, and the unemployment rate increased slightly from 4.6 percent to 4.7 percent.
---
Today on The Atlantic
Undoing a Legacy: Republicans are looking for the quickest, most effective way to dismantle a number of Obama-era regulations—from health care, to trade pacts, to environment regulation. And a rarely used oversight measure could be just what they need. (Michelle Cottle)

Finding a Solution: Conor Friedersdorf recounts interactions with skeptics of his argument that free speech on college campuses is in jeopardy. He also stresses that attacks on free speech, both small and large, should be addressed often rather than waiting for the problem to "become endemic."

'Trump vs. the Spies': Some skepticism of the intelligence community is understandable, writes Amy Zegart, "but no president until now has entered office with such a profound, publicly vented distrust of his own intelligence establishment." Here's why Trump's criticism is so alarming.
Follow stories throughout the day with our Politics & Policy portal.
---
Snapshot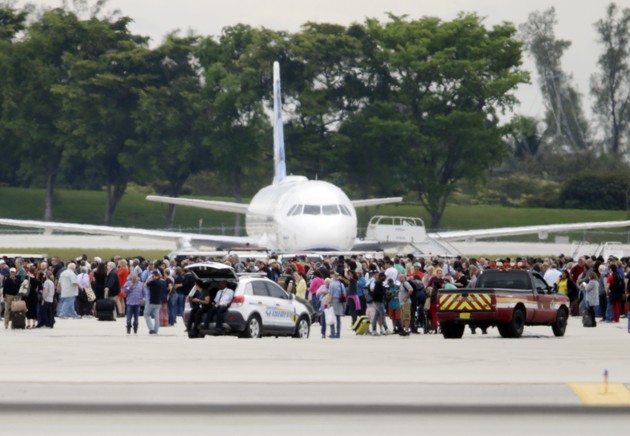 ---
What We're Reading
'A Prophet of Doom': Bill Perry, the 89-year-old former U.S. secretary of defense, dedicated his life to nuclear weapons. Now, he's worried that Americans no longer recognize the possibility of nuclear war as a serious threat. (John F. Harris and Bryan Bender, Politico)
Advice for Trump: What would improve the relationship between the incoming administration and the media? Former White House press secretaries Mike McCurry and Ari Fleischer suggest opening the daily press briefings to new reporters and taking it off television, for a start. (Columbia Journalism Review)
A Party in Reconstruction: Vanity Fair spoke with David Brock, a liberal operative who wants to transform his website into a "Breitbart of the left," about how Democrats can better connect with voters and what they can learn from conservatives. (Tina Nguyen)
Strange Fruit: A group of law school students at Northeastern University are investigating and archiving murder cases. The challenge? The victims are African Americans—many without identifiable information—who were killed by mobs, mutilation, and lynchings between 1930 and 1970. (Beth Schwartzapfel, The Marshall Project)
Stiffed?: The president-elect "has a long record of not paying or only partially paying" contractors on his projects, and that record is growing: A plumbing firm and a construction company in Washington, D.C. have filed liens against the Trump International Hotel alleging that they weren't compensated for their work. (Jonathan O'Connell, The Washington Post)
---
Visualized
The Obamacare Breakdown: President Obama sat down with Vox's Ezra Klein and Sarah Kliff to discuss the future of the Affordable Care Act, the law's problems, and his willingness to support a replacement plan that is "demonstrably better." View the full interview here.
---
Question of the Week
This week marked the beginning of the 115th Congress—and the swearing in of several new lawmakers. We asked what team-building exercises you might suggest for the group. Here are a few of our favorite responses:
Jerry Purmal suggested rowing as a good bonding activity:
One of the most effective team building activities is crew in an eight person shell. Without practice, dedication, and agreement that each rower will relinquish individual action, the shell (8 person boat) will fail to move smoothly or at potential top speed and can in fact capsize.
Meri Bond thought they should head to Outward Bound:
Teams would be a mixture of Republicans and Democrats and individuals would literally have to put their lives in one another's hands...The end goal is for them to see one another as individuals they know and like and not just as someone 'across the aisle'.
And Joe Bookman suggested a game of congressional telephone:
[It's a] kids' game where the first Congressperson whispers a message to second, second repeats what they heard to the third, etc. This will help avoid email in favor of couriers so that they don't get hacked.
Stay tuned for next week's Question of the Week contest.
-Written by Elaine Godfrey (@elainejgodfrey) and Candice Norwood (@cjnorwoodwrites)