The Atlantic Politics & Policy Daily: Whitehouse Is His Middle Name
President-elect Donald Trump announced Joseph Whitehouse Hagin will serve as deputy chief of staff for operations.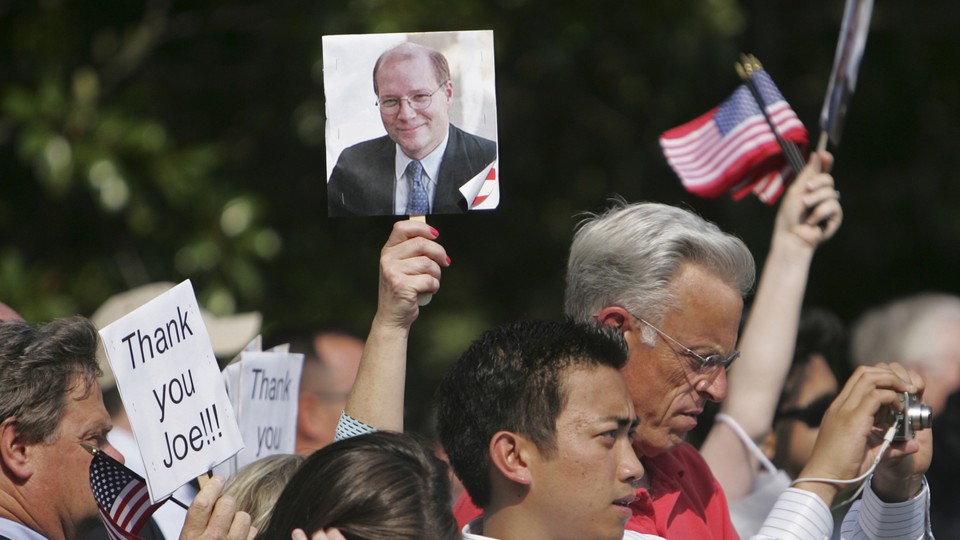 Today in 5 Lines
President Obama urged Democrats on Capitol Hill to defend the Affordable Care Act, while Vice President-elect Mike Pence met with Republicans to discuss its repeal. Senate Republicans took the first step toward dismantling the health-care law by moving to begin a 50-hour debate on a budget resolution that could repeal key parts of it through reconciliation. President-elect Donald Trump chose Jay Clayton, a Wall Street lawyer, to serve as chairman of the Securities and Exchange Commission, and named several White House staffers, including Joseph Whitehouse Hagin, who worked as deputy chief of staff for operations under President George W. Bush. President Obama thanked the Armed Forces during a farewell ceremony at Joint Base Myer-Henderson Hall, Virginia, saying, "I'm a better man having worked with you." Dylann Roof, who faces the death penalty for killing nine black parishioners in South Carolina in 2015, told jurors "there is nothing wrong with me, psychologically."
---
Today on The Atlantic
The Trump Legacy?: Despite climate deniers in the Trump administration, a group of Republican environmentalists known as the "eco-right" are hoping Trump will make climate change policy a key focus during his presidency. (Kate Aronoff)

Fruitless Effort: Republicans have proposed delaying the Obamacare phase-out to help those insured under the law. But, writes Vann R. Newkirk II, "the mere announcement of a legally-binding repeal or pledge to end government support for federally-backed markets could cause severe disruptions in how those markets operate."

Damage Control: After a series of major losses in the 2016 election, the Democratic Party is preparing to become more active on the state and local level to regain some power. Why did the party ever neglect local politics? (Emma Green)
Follow stories throughout the day with our Politics & Policy portal.
---
Snapshot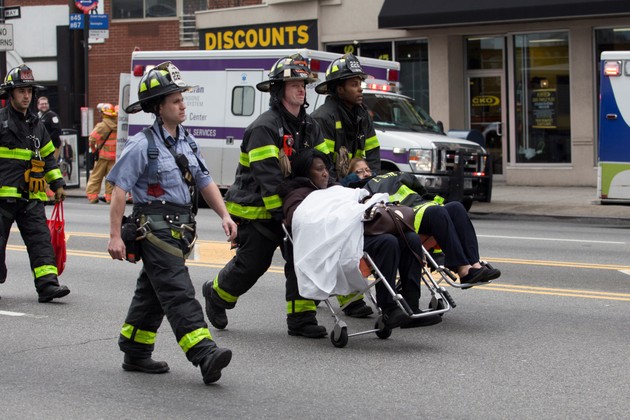 ---
What We're Reading
'Make America Sick Again': In an interview with Politico, Senate Minority Leader Chuck Schumer reveals the new messaging campaign Democrats plan to deploy across the country to resist Republican attempts to repeal Obamacare. (Jake Sherman and Anna Palmer)
'Widespread Misconduct?': A 2013 memo obtained by The Intercept alleges that OneWest, the bank run by Donald Trump's treasury secretary pick Steven Mnuchin from 2009 to 2015, repeatedly violated California's foreclosure laws under Mnuchin's leadership. Will this affect his upcoming Senate confirmation hearings? (David Dayen)
Change of Plan: Donald Trump's election likely means that President Obama's life after the White House will be different from what he anticipated, argues Gregory Korte: "Instead of helping to nurture his Democratic Party as an elder statesman, he'll be helping to rebuild it — finding new generational leaders who can carry the banner in future elections." (USA Today)
The Battle Wages On: Planned Parenthood President Cecile Richards spoke with Rolling Stone about how the Trump administration might affect the organization and women's health-care services. Whatever the outcome, she pledges: "We will not go without a fight." (Tim Dickinson)
The Optics of Trump: Pro-wrestler Shane "The Franchise" Douglas "can spot an act better than most," writes Ben Terris. "But he also appreciates a good one. And he thinks Trump's belligerent shtick has value." (The Washington Post)
---
Visualized
Memory Lane: The unemployment rate has dropped, the number of undocumented immigrants has been declining, and anti-Muslim hate crimes have increased. The New York Times takes a look back in these graphics. (Steven Rattner)
---
Question of the Week
The 115th Congress was sworn in Tuesday, including a few new lawmakers. What team-building exercises would you suggest to help the newly-elected members adjust to the pace and demands of life in Congress?
Send your answers to hello@theatlantic.com, and our favorites will be featured in Friday's Politics & Policy Daily.
-Written by Elaine Godfrey (@elainejgodfrey) and Candice Norwood (@cjnorwoodwrites)