The Atlantic Politics & Policy Daily: Congress Clocks In
The 115th Congress was sworn in Tuesday.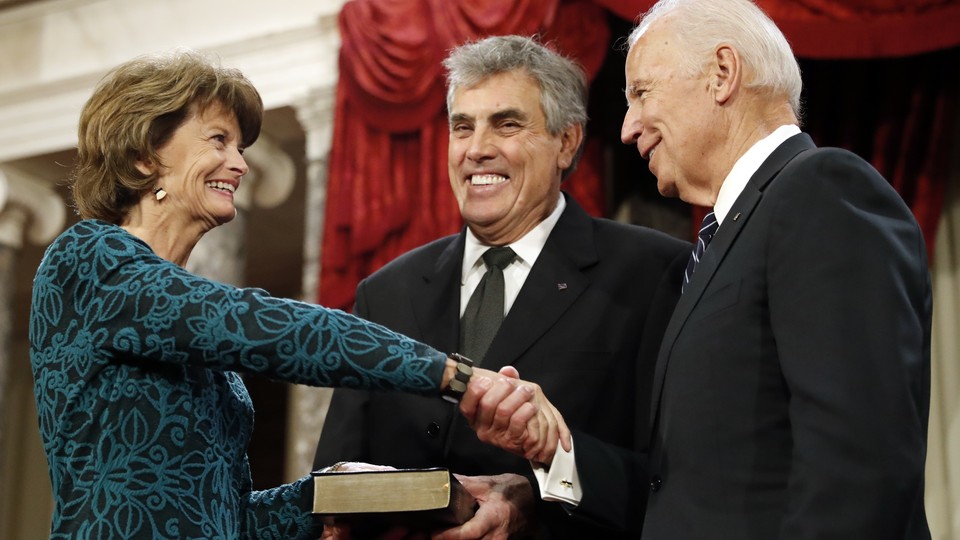 Today in 5 Lines
The 115th Congress was sworn in and in an emergency meeting, House Republicans voted to reverse Monday's decision to dismantle the Office of Congressional Ethics after receiving criticism from Speaker Paul Ryan and President-elect Donald Trump. House Republicans re-elected Paul Ryan to another term as speaker. George W. and Laura Bush and Bill and Hillary Clinton will attend Trump's inauguration. Fox News anchor Megyn Kelly will leave the network for NBC News. Ford will invest $700 million in an existing plant in Michigan rather than opening a new factory in Mexico.
---
Today on The Atlantic
Taking A Deeper Look: After House Republicans voted to gut the Office of Congressional Ethics, Donald Trump "mildly scolded" them in a series of tweets Tuesday. In doing so, he "may have helped tip the balance against it, but he may also have jumped in just in time to claim credit for a shift that was already underway." (David A. Graham)

The Final Countdown: With less than three weeks left until Inauguration Day, the Trump transition team is behind schedule in vetting its Cabinet nominees, which threatens to leave a number of senior positions vacant. So, what went wrong? (Russell Berman)

Preserve, Protect, Defend: President Obama will leave "the Constitution weaker than at the beginning of his terms," argues Garrett Epps. "It now will pass into the hands of a chief executive who appears to have no respect for its limits."
Follow stories throughout the day with our Politics & Policy portal.
---
Snapshot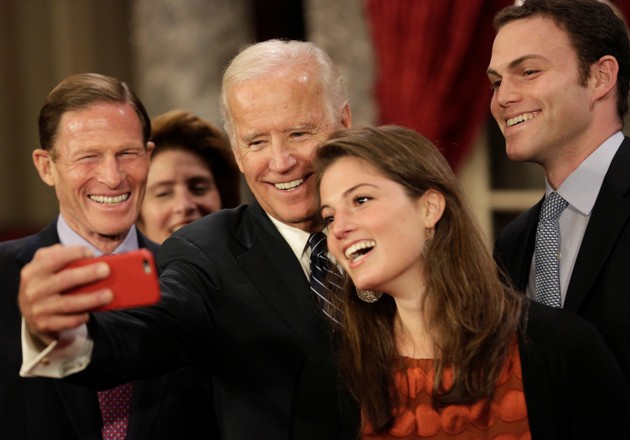 ---
What We're Reading
Are They Ready?: Republicans in Congress have spent the last eight years fighting the executive branch. Now, the ball is in their court, writes Carl Hulse, and "if they can assemble the votes, their ideas will become law—with all the attendant consequences." (The New York Times)
A Threat to All Americans: Donald Trump and congressional Republicans have pledged to repeal the Affordable Care Act, but the law "touches just about everyone"—from senior citizens to small business employees. Here's how. (Tami Luhby, CNN)
A New Sheriff in Town: As speaker of the House, Paul Ryan led the Republican resistance to President Obama, but now that Donald Trump is taking over the White House, Ryan will take on more of a supporting role. How will Ryan handle his new change in fortunes? (Rachael Bade and John Bresnahan, Politico)
'We Weren't Social Visionaries': Developers of the 401(k) assumed that "the retirement-savings plan would supplement a company pension that guaranteed payouts for life." Thirty-five years later, the program has fallen short of expectations. (Timothy W. Martin, The Wall Street Journal)
Democracy in the Streets: "Movements are born in the moments when abstract principles become concrete concerns," writes Jelani Cobb. Trump's rise, he argues, may bring about a reemergence of civil disobedience reminiscent of the 1960s. (The New Yorker)
---
Visualized
'Nuclear North Korea': Reuters breaks down the country's history of nuclear development and tests dating back to the 1950s in these graphics.
---
Question of the Week
The 115th Congress was sworn in Tuesday, including a few new lawmakers. What team-building exercises would you suggest to help the newly-elected members adjust to the pace and demands of life in Congress?
Send your answers to hello@theatlantic.com, and our favorites will be featured in Friday's Politics & Policy Daily.
-Written by Elaine Godfrey (@elainejgodfrey) and Candice Norwood (@cjnorwoodwrites)