The Atlantic Politics & Policy Daily: Tinker, Tailor, Clapper, Senators
Intelligence officials testified before the Senate Armed Services Committee hearing regarding foreign cyber threats to the United States.
Today in 5 Lines
Director of National Intelligence James Clapper, National Security Agency chief Michael Rogers, and Marcel Lettre, the undersecretary of defense for intelligence, testified before the Senate Armed Services Committee hearing regarding foreign cyber threats to the United States. House Speaker Paul Ryan said that the GOP will move to defund Planned Parenthood as part of their efforts to repeal Obamacare. On Twitter, Trump threatened Toyota with a "big border tax" if the automaker continues to build cars in Mexico that it plans to sell in the U.S. The Obama administration transferred four Yemeni detainees from Guantanamo Bay to Saudi Arabia, and the White House added Hamza bin Laden, the son of the late al Qaeda leader Osama bin Laden, to the Global Terrorist list.
---
Today on The Atlantic
Change of Heart: Millions of blue-collar whites have gained health-care coverage under the Affordable Care Act, but they largely oppose the law and support plans to replace it. Will they change their minds amid the prospect of a Republican-backed repeal? (Ronald Brownstein)

'A Daunting Future': Democrats are "locked out of power in Washington" and scrambling to regain control. But Clare Foran writes: "As bleak as current circumstances are for the Democratic Party, the political landscape ahead may be even more challenging."

An Uncertain Time: Many transgender immigrants don't know what to expect from Trump's presidency. This is especially true for those who have transitioned recently and worry they will experience obstacles when trying to change government documents to reflect their identity. (Meredith Talusan)  
Follow stories throughout the day with our Politics & Policy portal.
---
Snapshot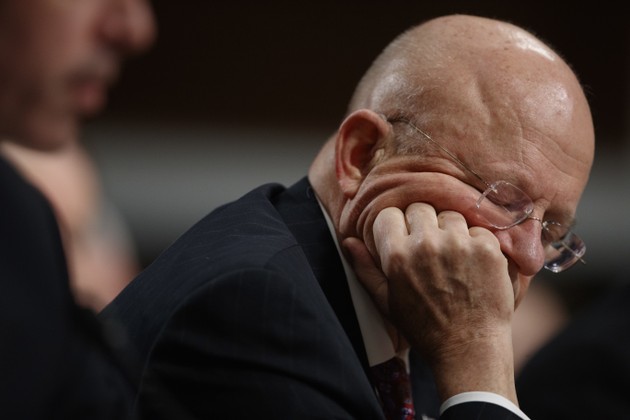 ---
What We're Reading
A Tall Tale: A president "can pardon anyone from any crime for any reason, or no reason at all," writes Edward Jay Epstein, but it is unlikely that President Obama will grant Edward Snowden a pardon. Why? Because he knows that Snowden's version of events "is as fictional as Stone's movie." (Newsweek)
Baby Steps: From dismantling the filibuster to proposing a replacement health-care plan for millions of Americans, Robert Pear explains the steps Republicans must take to gut the Affordable Care Act. (The New York Times)
Trump's Legal Woes: On Thursday morning, the president-elect sat for a sworn deposition in Trump Tower in a lawsuit related to his hotel in Washington, D.C. But it's just one of many high-profile lawsuits Trump will face during his presidency. (Josh Gerstein, Politico)
What's Happening in U.S. Cities?: Despite a decrease in homicides across the country, homicide rates in some American cities have grown dramatically, and experts are trying to figure out why. (Matt Pearce, Los Angeles Times)
Feeling Nostalgic: White Christians overwhelmingly supported Trump and his promise to "Make America Great Again," because "for these voters, the desire for change also could be viewed as a desire to change back, to what they perceive as a more wholesome and prosperous time." (Sarah Pulliam Bailey, The Washington Post)
---
Visualized
Where the Heart Is: Choose which of these nine maps best represents what you imagine to be America's "heartland"—and see how your answer compares with others. (Emily Badger and Kevin Quealy, The New York Times)
---
Question of the Week
The 115th Congress was sworn in Tuesday, including a few new lawmakers. What team-building exercises would you suggest to help the newly-elected members adjust to the pace and demands of life in Congress?
Send your answers to hello@theatlantic.com, and our favorites will be featured in Friday's Politics & Policy Daily.
-Written by Elaine Godfrey (@elainejgodfrey) and Candice Norwood (@cjnorwoodwrites)