The Atlantic Politics & Policy Daily: Commuter in Chief
President Obama commuted the prison sentence of Chelsea Manning, who was convicted of leaking classified documents to WikiLeaks.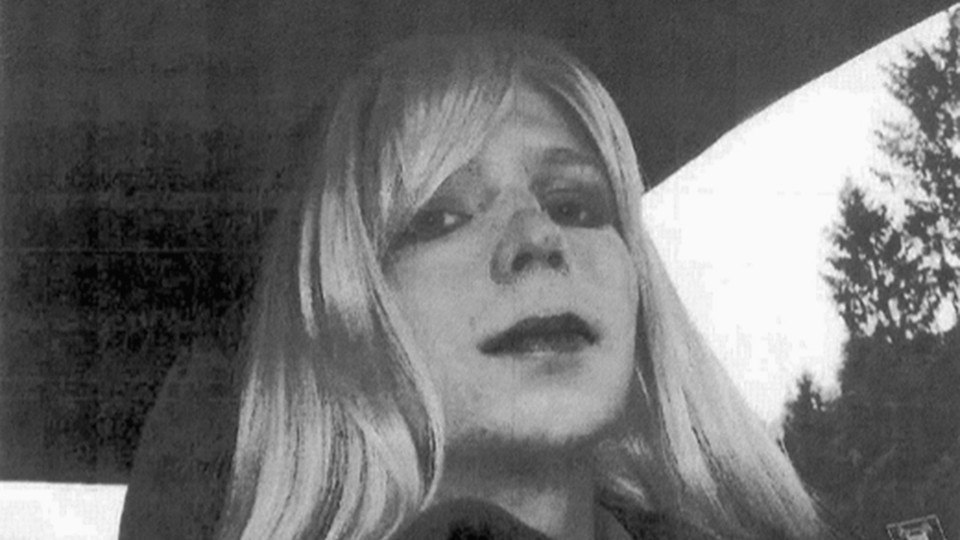 Today in 5 Lines
President Obama commuted the prison sentence of Chelsea Manning, who was convicted of leaking classified documents to WikiLeaks. Summer Zervos, a former contestant on The Apprentice who's accused Donald Trump of sexual assault, filed a defamation suit against the president-elect. Lawmakers questioned Montana Representative Ryan Zinke, the nominee for interior secretary, and Betsy DeVos, the nominee for education secretary. Russian President Vladimir Putin denounced the dossier alleging ties between President-elect Donald Trump and Moscow, saying that the people who compiled it are "worse than prostitutes." A report by the Congressional Budget Office found that 18 million people will lose their health insurance in the first year if major parts of the Affordable Care Act are repealed.
---
Today on The Atlantic
The Final Post: With three days left until Inauguration Day, Donald Trump has yet to name a secretary of agriculture—the last remaining Cabinet position. The process of finding a nominee, Molly Ball writes, "has become a case study in the difficulty Trump will face as he begins to govern."

'The Trumpcare Conundrum': One of the challenges facing Republicans in their quest to repeal the Affordable Care Act is finding an alternative that does not put the older, white, blue-collar voters who elected Donald Trump at financial risk. That goal might be easier said than done. (Ronald Brownstein)

Uncharted Territory: In an interview with McKay Coppins, President Richard Nixon's former lawyer John Dean shared his concerns about the incoming administration. "The American presidency has never been at the whims of an authoritarian personality like Donald Trump," Dean said. "He is going to test our democracy as it has never been tested."
Follow stories throughout the day with our Politics & Policy portal.
---
Snapshot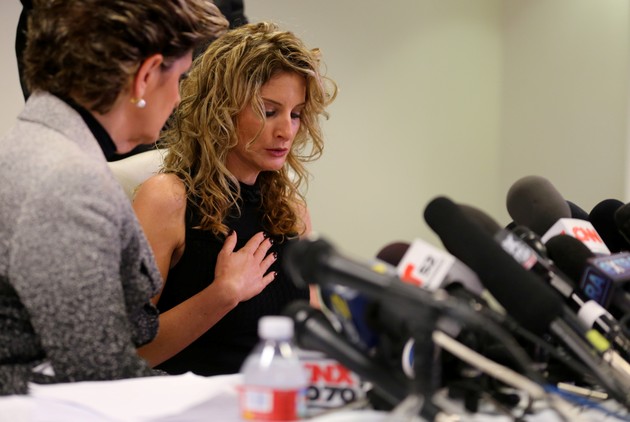 ---
What We're Reading
Will Trump Come Around?: House Speaker Paul Ryan wants to overhaul Medicare, but the president-elect has said he doesn't have much interest in entitlement reform. If Ryan can't convince Trump to back his agenda, Republicans may not be able to pass tax reform—something both Ryan and Trump want. (Rachael Bade, Politico)
Bad Move: Representative Tom Price, Donald Trump's pick to head the Department of Health and Human Services, is raising concerns among ethics experts. Why? Because in 2016, he "purchased shares in a medical device manufacturer days before introducing legislation that would have directly benefited the company." (Manu Raju, CNN)
The Future of Public Schools: Betsy DeVos, Donald Trump's nominee for secretary of education, has dedicated her life to "building 'God's Kingdom' through education," writes Kristina Rizga. How will her record translate to her role as education secretary if confirmed? (Mother Jones)
A Two-Term Survivor: With President Obama leaving the White House, White House Press Secretary Josh Earnest will also vacate his position. Lindsay Wise shares Earnest's journey from Kansas City, Missouri, to Washington, D.C.—and what he plans to do next. (McClatchy DC)
'The Glittering Aberration': Megyn Kelly is making the move from Fox News to NBC with an interest in softening the image that made her famous: "Her lawyerly instinct for conflict and her ability to challenge conservative dogma just enough to obscure her devotion to it." Will she be successful? (Jia Tolentino, The New Yorker)
---
Visualized
The First 100: President Franklin Roosevelt passed 76 bills in his first 100 days in office. Check out these charts to see how productive U.S. presidents have been right out of the gate. (Julia Azari, FiveThirtyEight)
---
Question of the Week
President Obama told The New York Times that reading books like The Three-Body Problem and The Underground Railroad helped him "slow down and get perspective" during his eight years in the White House.
Which books inform your daily life and help you keep things in perspective?
Send your answers to hello@theatlantic.com, and our favorites will be featured in Friday's Politics & Policy Daily.
-Written by Elaine Godfrey (@elainejgodfrey) and Candice Norwood (@cjnorwoodwrites)