'It Is Fake News Meant to Malign Mr. Trump'
Michael Cohen, an attorney for the president-elect, has denied allegations contained in a dossier published by BuzzFeed News.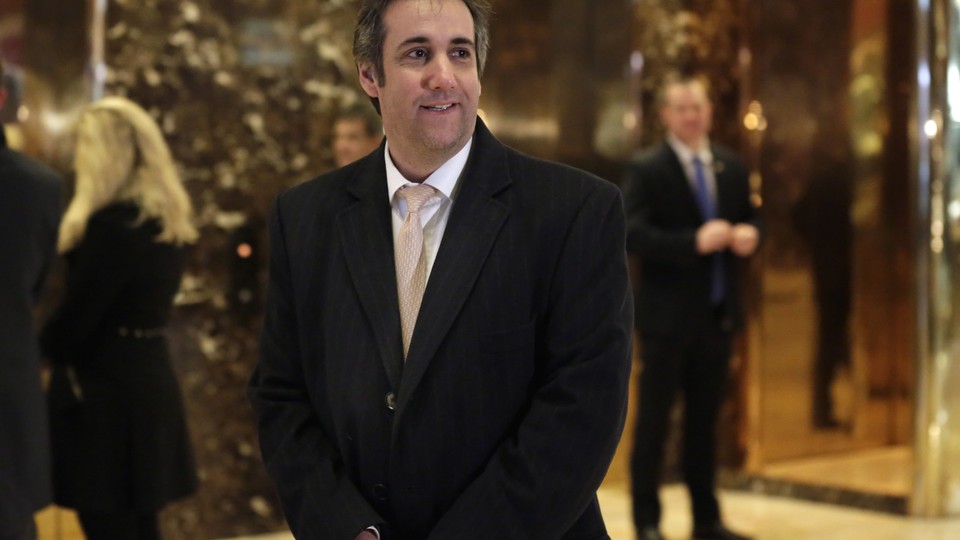 Donald Trump and his lawyer on Tuesday night denied allegations in an explosive, unverified dossier that describes a purported Russian operation to compromise Trump.
Trump tweeted that the document, which was referred to in a CNN report and later published in full on BuzzFeed News, was "FAKE NEWS - A TOTAL POLITICAL WITCH HUNT!"
Trump was reacting to allegations in a memo originating from research reportedly compiled by a former British intelligence officer that purports to show that the Russian government has compromising information on Trump.
The document also makes specific claims about contacts between people working for Trump and Russian officials. It alleges that Michael Cohen, special counsel to Trump, was central to "the ongoing secret liaison relationship between the New York tycoon's campaign and the Russian leadership," and that he met secretly with Kremlin officials in Prague in August 2016.
Reached by telephone on Tuesday night, Cohen denied the dossier's allegations.
The story is "totally fake, totally inaccurate," Cohen said.
"I'm telling you emphatically that I've not been to Prague, I've never been to Czech [Republic], I've not been to Russia," Cohen said.  "The story is completely inaccurate, it is fake news meant to malign Mr. Trump."
Cohen said that during the time the report places him in Prague, he was actually with his son visiting USC and meeting with the baseball coach. A USC baseball source confirmed Tuesday night that Cohen and his son had visited USC on August 29th. Cohen said that he was in Los Angeles from the 23rd through the 29th of August, and that the rest of the month he was in New York. He said that his only trip to an EU country over the summer had been a vacation to Italy in July. In one instance, the dossier places the alleged Prague travel in "August/September 2016." Cohen said he was in New York for the entire month of September.
Cohen also tweeted a photo of his passport: "I have never been to Prague in my life. #fakenews." Trump retweeted Cohen's tweet.
The document, a synopsis of which CNN reported had been shown to both Trump and President Obama, comes at an awkward time for Trump, who is scheduled to give a long-awaited press conference in New York on Wednesday.