The Atlantic Politics & Policy Daily: Obama Pokes the Fancy Bear
The president announced new sanctions against Russia in response to its alleged interference in the U.S. presidential election.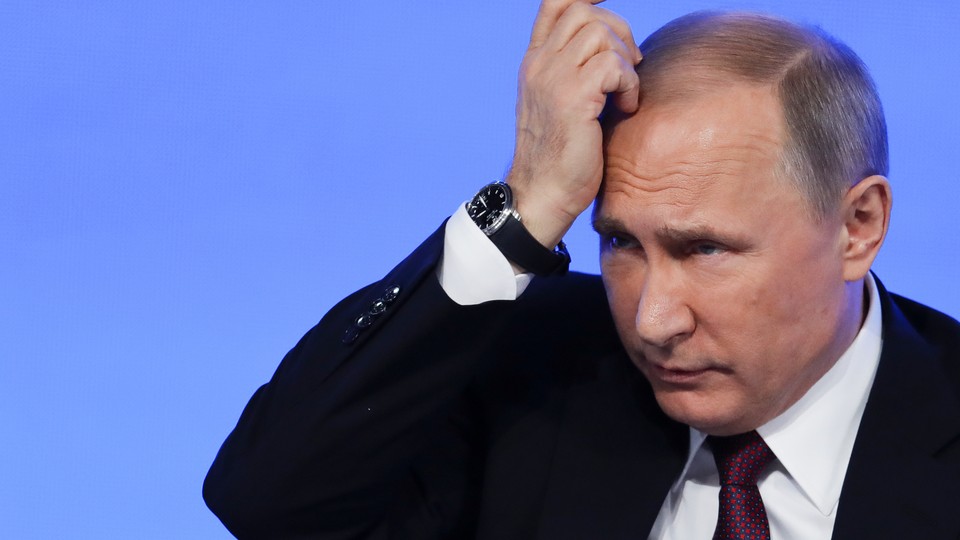 Today in 5 Lines
In response to Russia's alleged interference in the U.S. presidential election, the Obama administration issued sanctions against top Russian intelligence agencies and expelled 35 Russian operatives from the country. A spokesman for Vladimir Putin said the Russian president will consider retaliatory measures. Alongside the sanctions, the FBI and the Department of Homeland Security released a joint report detailing how the Russian government used intelligence services to "compromise and exploit networks and endpoints associated with the U.S. election." Earlier in the day, Putin announced that a ceasefire between the Syrian government and opposition groups would begin at midnight. Federal Judge Richard Gergel ordered another competency evaluation for Dylann Roof, who is facing the death penalty for killing nine black parishioners in Charleston in 2015.
---
Today on The Atlantic
A Nation Erupts: This year, tensions between police and minority communities in America ran high, and people clashed over questions of gender identity. Here is a selection of The Atlantic's best stories about race, identity, and criminal justice. (Candice Norwood)

The Dems' Religion Problem: In a conversation with Emma Green, former Obama White House staffer Michael Wear explains why the Democratic Party needs to do a better job of welcoming religious people into its ranks.

Biology and Racism: As scientists discover more about the human genome and DNA-ancestry tests become more widely available, some worry that members of the so-called alt-right movement might weaponize such research to bolster racist arguments. (Sarah Zhang)
Follow stories throughout the day with our Politics & Policy portal.
---
Snapshot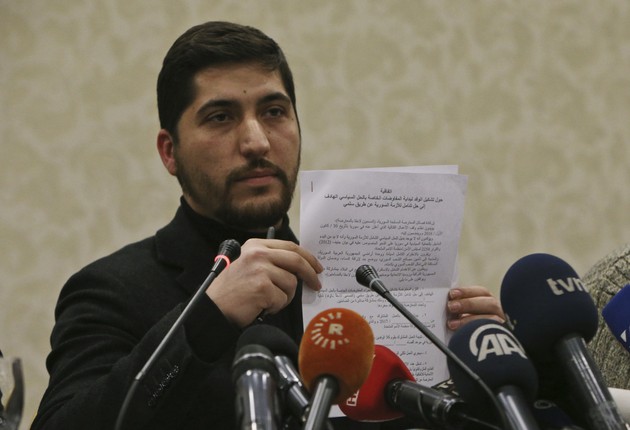 ---
What We're Reading
Trouble in the Windy City: More than 750 people were murdered in Chicago this year, and local authorities are strategizing about how to better serve the city's troubled neighborhoods. But is it too late to turn the tide of violence? (Julie Bosman and Mitch Smith, The New York Times)
What's Got Trump's Goat?: On Wednesday, the president-elect accused President Obama of throwing up "roadblocks" in the transition process. While no one seems clear on what those might be, people close to Trump said he interpreted recent comments from the president as personal attacks. (Edward-Isaac Dovere and Josh Dawsey, Politico)
'The Dog That Caught the Bus': Republicans in Congress are chomping at the bit to repeal Obamacare first thing in 2017. The problem is, a comprehensive replacement plan still hasn't been developed. (Sahil Kapur, Bloomberg)
What Went Down: Last Friday, the United States abstained from voting on a UN resolution condemning Israeli settlements, but the decision to do so was a long time in the making. Here's how it happened. (Karen DeYoung, The Washington Post)
'We Should Exterminate Them': The Guardian reporter Sabrina Siddiqui recalls what it was like to cover Donald Trump's presidential campaign as a Muslim woman and speak with supporters who "wished aloud for violence and concentration camps."
---
Visualized
'A Human Tragedy': More 300,000 Americans have died from opioid overdoses in the past two decades. Take a look at these graphs to see how opioid abuse has affected the country. (Jeanne Whalen and Jon Kamp, The Wall Street Journal)
---
Question of the Week
This year has been a wild ride—both in and outside the world of politics. But a new one will begin on January 1, and we'd like to know: What are your resolutions for 2017? In your response, please tell us your name, age, and what you do.
Send your answers to hello@theatlantic.com, and our favorites will be featured in Friday's Politics & Policy Daily.
-Written by Elaine Godfrey (@elainejgodfrey) and Candice Norwood (@cjnorwoodwrites)