The Atlantic Politics & Policy Daily: Putin a Stop to Russian Hacking
The Obama administration is reportedly finalizing its response to Russian interference into the 2016 presidential election.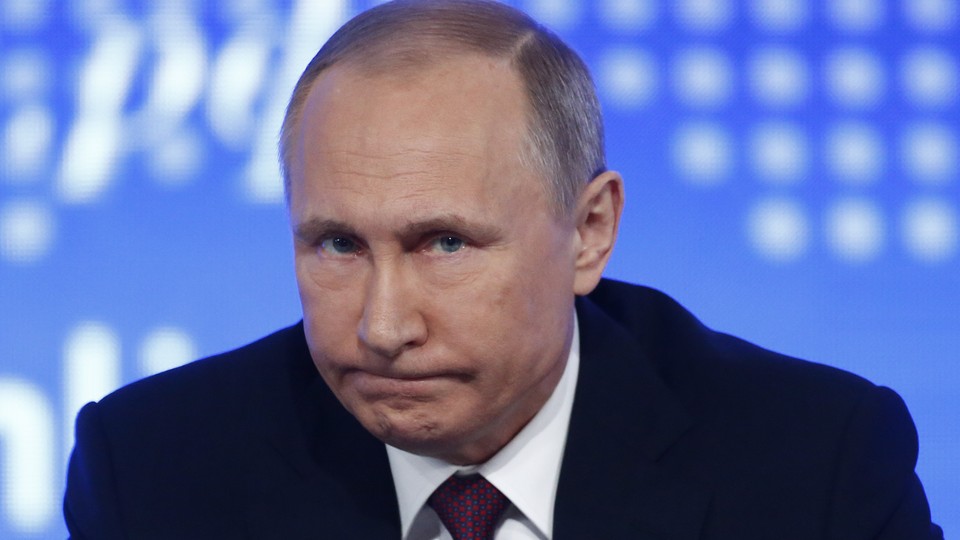 Today in 5 Lines
President Obama and Japanese Prime Minister Shinzo Abe made a historic joint visit to Pearl Harbor to emphasize the strength of the U.S.-Japan alliance. Israel said it received "ironclad" information that the United States helped organize last week's U.N. resolution that declared Israeli settlements in occupied territories illegal, but White House deputy national security adviser Ben Rhodes denied the allegations. The Obama administration is reportedly finalizing the details of the measures it will use to punish Russia for its interference in the 2016 presidential election and is expected to announce them soon. House Republicans proposed a rule for the next Congress that any lawmaker who takes photos, audio, or video from the House floor will be fined, in an apparent response to House Democrats' sit-in over gun-control legislation last June. Investigators have obtained the flight-data recorder from the Russian military plane that crashed on Sunday, killing all 92 passengers.
---
Today on The Atlantic
'It's Not the Economy, Stupid': In Elkhart, Indiana, the unemployment rate fell drastically during President Obama's administration. But many residents still dislike Obama, showing that "an improving economy is not enough to get Republicans to vote for Democrats." (Alana Semuels)

Fake News Is Nothing New: Human beings have peddled false prophecies since medieval times, writes Eric Weiskott, and the tactic works because it speaks to people's deepest hopes and darkest fears.

Will They or Won't They?: The incoming administration is full of climate-change deniers, but will climate scientists respond to attacks by educating the public and encouraging action, or will they continue quietly with their work? (Robinson Meyer)
Follow stories throughout the day with our Politics & Policy portal.
---
Snapshot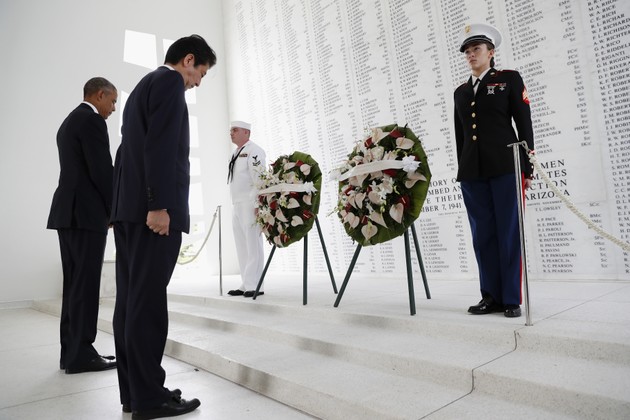 ---
What We're Reading
How the Dems Can Bounce Back: To rebuild their party, writes Mara Liasson, Democrats need to develop an effective economic message, figure out a strategy for fighting Republicans in Congress, and "restock their pipeline with candidates for city council, mayor, state legislature, and governor." (NPR)
Losing Jobs—and Lives: A new report shows that for every one percent increase in unemployment in the United States, suicides rose 11 percent, adding to the bulk of research helping to illuminate the dark side of global trade. (Deirdre Fernandes, Boston Globe)
Who's the Next Harry Reid?: The confrontational Senate Minority Leader will not be returning to Congress in 2017, leaving his fellow Senate Democrats to wonder if his replacement, Chuck Schumer, can successfully unify the party against Donald Trump. (Jason Zengerle, New York Magazine)
Trump Supporters Aren't Bigots: The people who voted for the president-elect didn't do it because they were racist or sexist, argues David Paul Kuhn, they simply "supported the jerk they thought was more on their side." (The New York Times)
Will It Keep Happening?: Republicans' aggressive power grab in North Carolina's state legislature has the nation's Democrats worried about "what that might portend for a country where Donald Trump is in the White House and Republicans will control both chambers of Congress, the Supreme Court, and 32 state legislatures." (Jonathan M. Katz, Politico)
---
Visualized
'16 in 16': From a map of America's vast transportation infrastructure to an interactive reflection on Barack Obama's presidency, The Washington Post presents the year in charts.
---
Question of the Week
This year has been a wild ride—both in and outside the world of politics. But a new one will begin on January 1, and we'd like to know: What are your resolutions for 2017? In your response, please tell us your name, age, and what you do.
Send your answers to hello@theatlantic.com, and our favorites will be featured in Friday's Politics & Policy Daily.
-Written by Elaine Godfrey (@elainejgodfrey) and Candice Norwood (@cjnorwoodwrites)