The Atlantic Politics & Policy Daily: This Is Not a Drill
President Obama said parts of the Arctic and Atlantic oceans are off-limits for oil and gas drilling.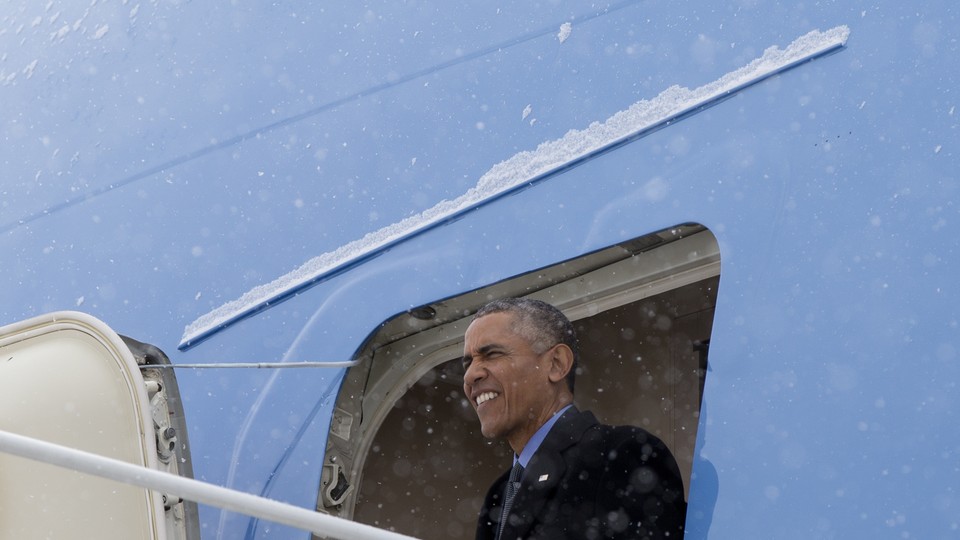 Today in 5 Lines
President-elect Donald Trump has agreed to pay $25 million to the plaintiffs involved in three Trump University-related cases by January 18, 2017, according to newly filed details of the settlement. Trump's nominee for interior secretary, Ryan Zinke, reportedly committed travel fraud while serving as a member of Navy SEAL Team 6. The White House announced President Obama is declaring areas of the Arctic and Atlantic oceans "indefinitely off limits" for oil and gas drilling. Michigan Attorney General Bill Schuette announced that four officials will face felony charges in connection with the water crisis in Flint, Michigan. ISIS claimed responsibility for the attack that killed 12 people at a Christmas market in Berlin on Monday.
---
Today on The Atlantic
Testing Our Limits: In the wake of discussions over identity politics and representation, Conor Friedersdorf questions America's push for diversity, and the point at which even the most accepting individuals would forfeit their tolerance.

Merry Chrismakwanzika: The debate over whether to say "Happy Holidays" or "Merry Christmas" seems to come every year around Thanksgiving. The majority of Republicans prefer the latter greeting, according to a poll conducted by the Public Religion Research Institute—and this year, Donald Trump has weighed-in heavily on the discussion. (Andrew McGill)

Keeping Hope Alive: Trump supporters in southern Pennsylvania are tired of the Affordable Care Act and believe the country needs a new system. Olga Khazan spoke with people in three small towns near Harrisburg, Pennsylvania, to find out what they'd like instead.
Follow stories throughout the day with our Politics & Policy portal.
---
Snapshot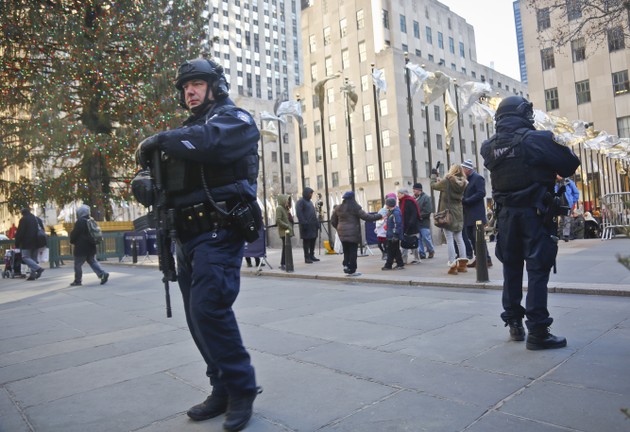 ---
What We're Reading
Shifting Through Chaos: Ta-Nehisi Coates spoke with Vox's Ezra Klein about President Obama's legacy, Donald Trump's victory, and his own role as a prominent writer on race and inequality in the United States.
The Hunt for the Outtakes: During the 2016 presidential campaign, journalists from a variety of national publications attempted to access outtakes of Donald Trump in the NBC show The Apprentice. But one thing halted their search: Hollywood. (Nick Bilton, Vanity Fair)
Can Trump Be Impeached?: If the president-elect takes office without first untangling himself from his private business interests, he may be at risk of being impeached. But impeachment will ultimately be a decision for Congress—not legal experts—to make. (Jesse Singal, New York Magazine)
True Colors: David Gauvey Herbert unpacks the complicated story of Marcus Dwayne Robertson, a former marine-turned-Imam who "found himself on Fox News, accused by anonymous, unconfirmed sources of conspiring in the deadliest mass shooting in U.S. history." (The Atavist Magazine)
The Lone Green Man: James Mattis, Donald Trump's nominee for defense secretary and a retired Marine Corps general, might end up being the biggest advocate for renewable energy in the new administration. Here's why. (Eric Wolff, Politico)
---
Visualized
Jumping Ship: Since 1804, more than 20,000 electoral votes have been cast. Here's a list of the 85 "faithless electors" who voted against their pledged candidates. (Randy Yeip, The Wall Street Journal)  
---
Question of the Week
Last year, the Obamas and the Bidens released their holiday playlists on Spotify. One of the Obamas' favorites is "8 Days of Christmas" by Destiny's Child, and the vice president and his wife like Bruce Springsteen's "Santa Claus Is Comin' to Town." What are the top three songs on your holiday playlist?
Send your answers to hello@theatlantic.com, and our favorites will be featured in Friday's Politics & Policy Daily.
-Written by Elaine Godfrey (@elainejgodfrey) and Candice Norwood (@cjnorwoodwrites)