The Atlantic Politics & Policy Daily: It's Still Trump
Donald Trump received the 270 electoral votes needed to make his win official.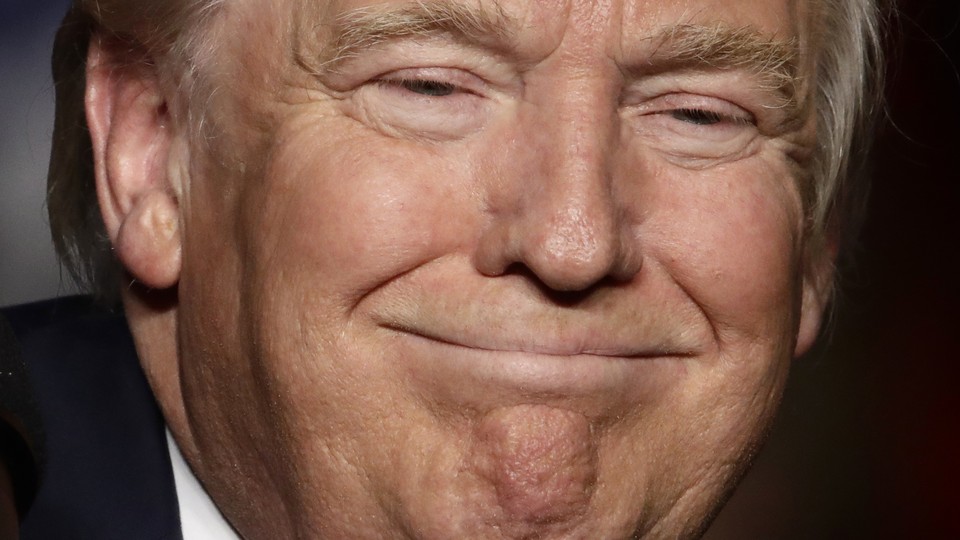 Today in 5 Lines
Donald Trump received the 270 electoral votes needed to make his win official. The Charlotte City Council voted to repeal a local LGBT anti-discrimination measure, part of a prospective deal with North Carolina to repeal HB2, the "bathroom bill" that requires transgender people to use the restrooms corresponding with the sex on their birth certificates in government facilities. President Obama granted clemency to 231 federal inmates, bringing the total number of sentences commuted during his presidency to 1,176. Andrey Karlov, the Russian ambassador to Turkey, was shot and killed at a photo exhibition in Ankara by a lone gunman who shouted "don't forget Aleppo, don't forget Syria!" Russia, Turkey, and the United States denounced the attack. At least nine people were killed and dozens injured after a truck drove into a crowd at a Christmas market in Berlin.
---
Today on The Atlantic
Meet the Trump Team: So far, Donald Trump has nominated "five wealthy business leaders, two generals, and four Republican politicians for his Cabinet. All but two are white, all but two are men, and just one—Elaine Chao—has run a federal agency before." Keep track of Trump's current and future Cabinet picks, and the Senate confirmation hearings here. (Russell Berman)

What Does It Mean?: Donald Trump's decision to appoint David Friedman to be his ambassador to Israel shows that perhaps he's choosing nominees based on "whether they look like the kinds of people who would have the relevant background or knowledge." (Peter Beinart)

The DNC's Woman Problem: The candidates running to be chair of the Democratic National Committee are a "diverse bunch," but only one is a woman. Democratic women "should have plenty to say" about the party's future, so what gives? (Michelle Cottle)
Follow stories throughout the day with our Politics & Policy portal.
---
Snapshot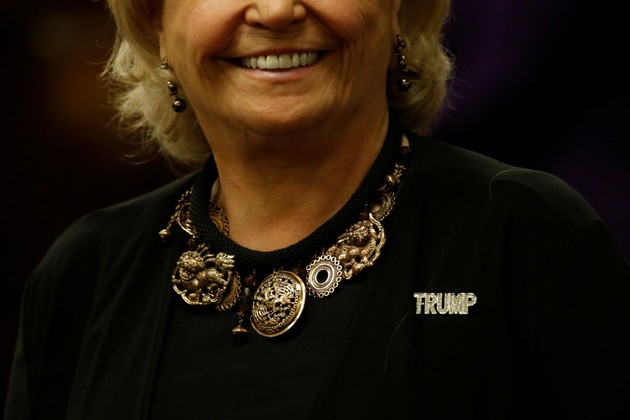 ---
What We're Reading
Debunked? Donald Trump and other Republican leaders repeatedly warned of voter fraud ahead of the presidential election, but post-election reviews from every state except Kansas revealed no "indications of widespread fraud." (Michael Wines, The New York Times)
There's Something in the Water: A Reuters investigation reveals that Flint, Michigan, isn't the only city "plagued by legacy lead." In fact, nearly 3,000 areas in the United States have poisoning rates that are at least twice as high. (M.B. Pell and Joshua Schneyer)
Pay Up: The U.S. Department of Education is requesting loan payments from former students who qualify for a debt-forgiveness program, despite repeated promises by the Obama administration that "borrowers eligible to have their student loans cancelled would be reimbursed for 'every penny.'" (Shahien Nasiripour, Bloomberg)
'No Ordinary Wingman': Vice President-elect Mike Pence has a big job ahead of him in 2017, but with a lengthy history in government and strong support from other Republicans, he appears to be up to the challenge. (Philip Elliott, Time)
Undoing Obamacare: With control over Congress and the White House, Republicans look poised to make good on their promise to repeal and replace the Affordable Care Act. Here's how they could do it. (Jessica Glenza and Nadja Popovich, Guardian US)
---
Visualized
'This Is Who We Are': In this animated video, Vann R. Newkirk II discusses the burden and sorrow he feels as a black American and soon-to-be father who will one day need to explain America's history of racial violence to his son.
---
Question of the Week
Last year, the Obamas and the Bidens released their holiday playlists on Spotify. One of the Obamas' favorites is "8 Days of Christmas" by Destiny's Child, and the vice president and his wife like Bruce Springsteen's "Santa Claus Is Comin' to Town." What are the top three songs on your holiday playlist?
Send your answers to hello@theatlantic.com, and our favorites will be featured in Friday's Politics & Policy Daily.
-Written by Elaine Godfrey (@elainejgodfrey) and Candice Norwood (@cjnorwoodwrites)