The Atlantic Politics & Policy Daily: Trump to Sweet-Talk Hershey, Pennsylvania
The president-elect will take his post-election tour to "The Sweetest Place on Earth."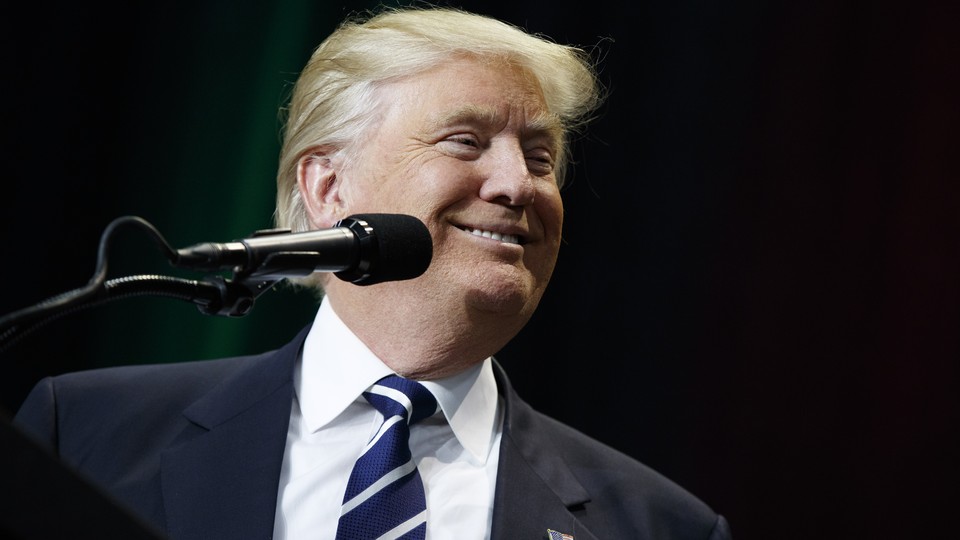 Today in 5 Lines
President-elect Donald Trump chose Montana Representative Ryan Zinke to serve as interior secretary, and named retired Lieutenant General Keith Kellogg and Monica Crowley, a former Fox News analyst, for posts in the National Security Council. Trump will continue his post-election "thank you" tour tonight with a rally in Hershey, Pennsylvania. Federal Communications Commission Chairman Tom Wheeler said he will step down in January. A federal jury in Charleston, South Carolina, found Dylann Roof guilty on all counts for fatally shooting nine black parishioners at Emanuel African Methodist Episcopal Church in 2015. Labor Secretary Tom Perez announced he will run for chair of the Democratic National Committee.
---
Today on The Atlantic
Cuomo to the Rescue?: The Democrats are pressuring New York Governor Andrew Cuomo to "put his considerable political weight behind securing the Democratic majority in the state senate." Cuomo has previously resisted these demands, but will the party manage to get him on board? (Russell Berman)

The New Normal: Donald Trump transgresses "core liberal norms," writes Conor Friedersdorf. So rather than warning against "normalizing" the president-elect's behavior, Americans will be more effective if they accept reality and take definitive action.

Environmental Divide: Carbon emissions can help explain Trump's win: He won in areas that produce—or heavily use—fossil fuels like coal; and he lost areas, like major metropolitan centers, that have lower-carbon economies. (Ronald Brownstein)
Follow stories throughout the day with our Politics & Policy portal.
---
Snapshot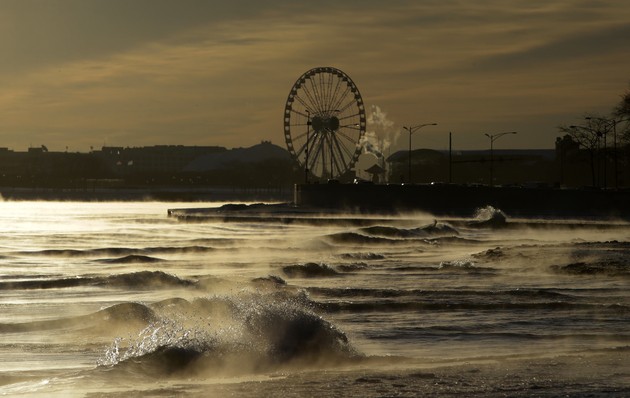 ---
What We're Reading
All Signs Point to Putin: NBC News reports that U.S. intelligence officials believe with "a high level of confidence" that the Russian president was personally involved with interfering in the U.S. presidential election. (William M. Arkin, Ken Dilanian, and Cynthia McFadden)
What's Happening in North Carolina?: After losing a long and bitter fight over the governorship, the Republican-led state legislature met for a special session, where they moved to strip the new Democratic governor of his powers—including control over the state's election boards. (Trip Gabriel, The New York Times)
Back in Business: Donald Trump has vowed to reverse the Obama administration's regulations on the energy sector and appointed industry allies to Cabinet positions, guaranteeing a strong comeback for the fossil fuel industry. (Juliet Eilperin, Steven Mufson, and Philip Rucker, The Washington Post)
'A Woman in Arms': While the rate of personal gun ownership among American men is declining, an increasing number of women around the country are buying guns. GQ profiles a few of these female gun owners and explores possible reasons behind the trend. (Ashley Fetters)
Not Going to Happen: Many Americans are waiting to see whether "faithless electors" will overturn the election by voting against Donald Trump. But here's why Salena Zito argues "the notion is provocative, titillating—and has no root in reality." (Washington Examiner)
---
Visualized
'Trump's $6 Billion Cabinet': Donald Trump's appointees are a lot wealthier, a lot whiter, and a lot less experienced than those of his predecessors. Take a look. (Bloomberg)
A Look at the Alt-Right: In this short documentary, Richard Spencer, the president of the National Policy Institute, shares his plans to bring white nationalism into the mainstream. (Daniel Lombroso)
---
Question of the Week
The Hollywood Foreign Press Association announced its nominees Monday for this year's Golden Globe Awards, which has us thinking about our favorite characters from political films and television. Candice loves Parks and Recreation's Leslie Knope, the lovable deputy director of an Indiana city's parks department, and Elaine is partial to Bob Roberts, the conservative Senate candidate in the 1992 mockumentary film Bob Roberts.
Who are your favorite political characters in movies and TV—and why?
Send your answers to hello@theatlantic.com, and our favorites will be featured in Friday's Politics & Policy Daily.
-Written by Elaine Godfrey (@elainejgodfrey) and Candice Norwood (@cjnorwoodwrites)