The Atlantic Politics & Policy Daily: Trump Returns to Iowa Four Years Early
The president-elect will visit Des Moines, Iowa, as part of his post-election "thank you" tour.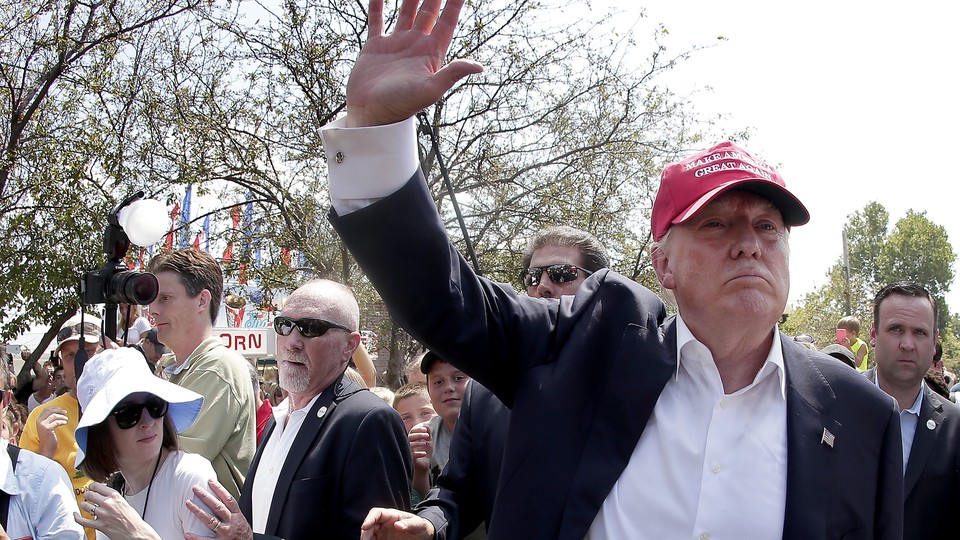 Today in 5 Lines
President-elect Donald Trump tapped Andrew F. Puzder, CEO of Carl's Jr. and Hardee's restaurants, to serve as secretary of labor. Trump visited with survivors of last month's attack at Ohio State University, and will hold a rally in Des Moines, Iowa, as part of his post-election "thank you" tour. The U.S. House passed a short-term spending bill that would fund the government through April, and the Senate is expected to vote on the legislation on Friday. The National Center for Health Statistics found that life expectancy in the United States has declined for the first time in more than 20 years. And John Glenn, the first American to orbit the Earth and a former U.S. senator, died at the age of 95.
---
Today on The Atlantic
What Paranoia Wrought: Glenn Beck is one of the most well-known conservative commentators to vehemently and publicly oppose Donald Trump. "But for years and years, he called sheep wolves," writes Peter Beinart, "Now that the wolf is here, it may be too late."

Riding the Nationalist Wave: Recently, several European countries have been experiencing a similar push for the conservative populism that elected Donald Trump. Will he be the like-minded ally these leaders need to legitimize their cause? (Ronald Brownstein)

'All the President-Elect's Generals': So far, Trump has selected three retired generals for Cabinet-level positions. While critics say too many military leaders "warp national priorities at best and slouch toward a junta at worse," the reasons behind this trend may be both pragmatic and political. (David A. Graham)
Follow stories throughout the day with our Politics & Policy portal.
---
Snapshot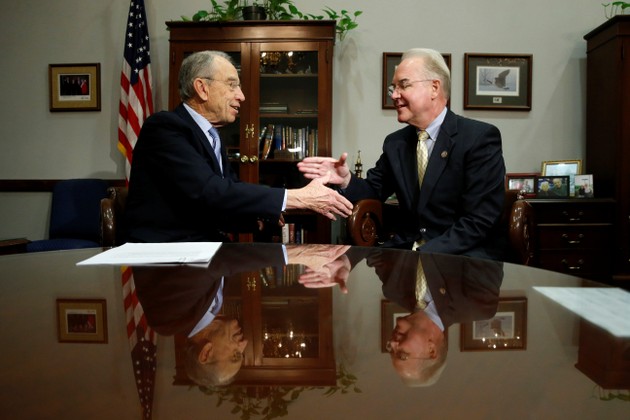 ---
What We're Reading
Above the Law: The Walter Scott case ended in a mistrial, even though former police Officer Michael Slager committed what Jamelle Bouie calls an "obvious injustice" in shooting a fleeing, unarmed man. Does this imply that police officers can kill with impunity? (Slate)
On the Receiving End: Chuck Jones, a United Steelworkers union leader in Indianapolis, said Donald Trump was misrepresenting the number of jobs he can save with the Carrier deal. In response, the president-elect began attacking him on Twitter. (Danielle Paquette, The Washington Post)
Salesman in Chief: Donald Trump is the first U.S. president to come from a real-estate background. This experience clearly influenced his campaign and his current actions as president-elect. After all, Jack Shafer writes, in the real-estate biz "lying is not a sin but a virtue." (Politico)
Looking Ahead: Twenty-eight-year-old Ritchie Torres is the council member for one of New York City's poorest districts. As Torres fights to improve public housing in the district, he questions what a Trump administration will mean for his constituents. (Jennifer Gonnerman, The New Yorker)
The Switch in Pennsylvania: The residents of Luzerne County spoke about how their frustration with the political establishment and need for change prompted them to join other traditionally Democratic counties across the state in voting for Donald Trump. (Josh Saul, Newsweek)
---
Visualized
What's Fair?: These graphics break down state representation under the Electoral College, and shows the system's changes over the last 50 years. (Denise Lu, The Washington Post)
---
Question of the Week
Last week, President Obama lit the National Christmas tree for the final time—less than a month after pardoning his last turkey. For the next four years, it will be Donald Trump's turn to carry on the many White House traditions. Which presidential tradition is your favorite—and why?
Send your answers to hello@theatlantic.com, and our favorites will be featured in Friday's Politics & Policy Daily.
-Written by Elaine Godfrey (@elainejgodfrey) and Candice Norwood (@cjnorwoodwrites)