The Atlantic Politics & Policy Daily: Trump Wrestles With Remaining Cabinet Picks
The president-elect tapped WWE co-founder Linda McMahon to lead the Small Business Administration.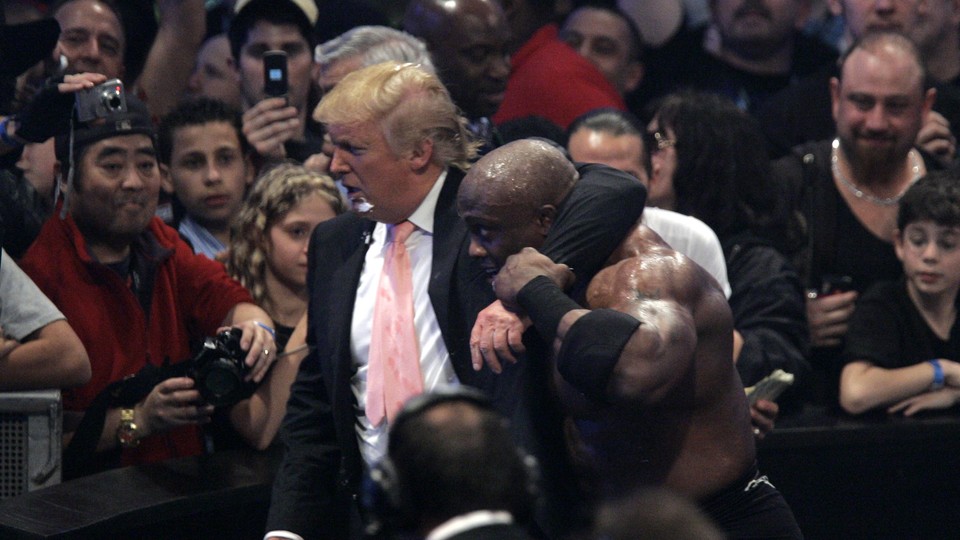 Today in 5 Lines
Donald Trump chose Oklahoma Attorney General Scott Pruitt to head the Environmental Protection Agency, Iowa Governor Terry Branstad to serve as ambassador to China, and WWE co-founder Linda McMahon to lead the Small Business Administration. The U.S. Senate overwhelmingly approved the 21st Century Cures Act, a $6.3 billion medical research package that includes FDA reforms, as well as funding to combat the opioid epidemic and for Vice President Joe Biden's "cancer moonshot" initiative. The death penalty trial began for Dylann Roof, the 22-year-old charged with killing nine people in a Charleston, South Carolina, church in 2015. The Tennessee Bureau of Investigation said two minors were charged with arson in connection with the wildfires that killed 14 people last week. At least 97 people were killed in a 6.5-magnitude earthquake in Indonesia's Aceh province.
---
Today on The Atlantic
An Uncertain Future: The United States has seen periods of conflict and change, but the outcome of the 2016 presidential race is a unique moment that highlights a conflicting mix of hope and despair among voters. (James Fallows)

In the Hot Seat: Whether Donald Trump's team will address climate change is unclear, but the U.S. counties that are likely to see the most devastating environmental effects are the ones that overwhelmingly voted for the president-elect. (Alex Wagner) 

Don't Be Fooled: Trump met with Al Gore about climate change this week and seemingly softened his position on torture in a New York Times interview last month. But this may not reflect a significant change, David A. Graham warns, because "the Trump pivot is the Bigfoot of politics in 2016: often spotted, never verified."
Follow stories throughout the day with our Politics & Policy portal.
---
Snapshot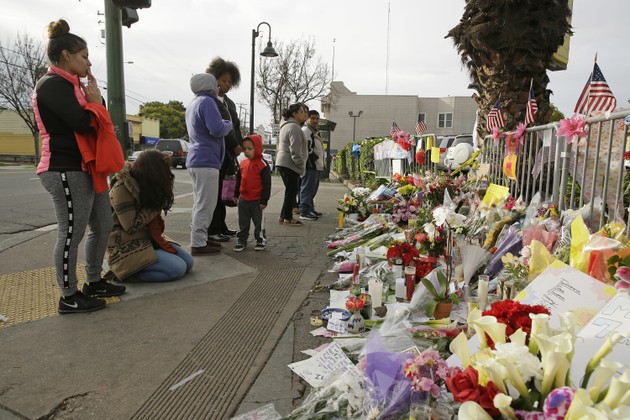 ---
What We're Reading
Who Else?: Donald Trump, the man who rallied the working-class masses to victory in November and whose campaign inspired "new levels of anger and fear" in America, is Time's "Person of the Year." (Michael Scherer)
The In-Between: Low-income Americans have generally benefitted most from the Affordable Care Act, but in some states, the poorest residents are excluded from coverage for political reasons. Here's what life is like in the "dead zone." (Inara Verzemnieks, The New York Times Magazine)
Great Minds?: In his short time as president-elect, Donald Trump has arranged a business deal to protect American workers, advocated for a massive infrastructure package, and criticized the cost of new presidential aircraft—just like President Obama did in 2009. (Blake Hounshell and Daniel Lippman, Politico)
A City Under Water: A project between ProPublica and The Texas Tribune shows how climate change puts Houston at risk of torrential rainfall and flooding, leaving local officials scrambling to prepare for the next storm. (Neena Satija, Kiah Collier, and Al Shaw)
Covering America: NPR's Asma Khalid recounts her experiences while reporting on the intersection of demographics and politics in a contentious election year as a Muslim woman.
---
Visualized
Flying With Trump: New York Times photographer Doug Mills shares photos from his time traveling with President-elect Donald Trump. See the images here.
---
Question of the Week
Last week, President Obama lit the National Christmas tree for the final time—less than a month after pardoning his last turkey. For the next four years, it will be Donald Trump's turn to carry on the many White House traditions. Which presidential tradition is your favorite—and why?
Send your answers to hello@theatlantic.com, and our favorites will be featured in Friday's Politics & Policy Daily.
-Written by Elaine Godfrey (@elainejgodfrey) and Candice Norwood (@cjnorwoodwrites)