The Atlantic Politics & Policy Daily: Doctor Prepared to Make House Calls
President-elect Donald Trump tapped Ben Carson to be secretary of Housing and Urban Development.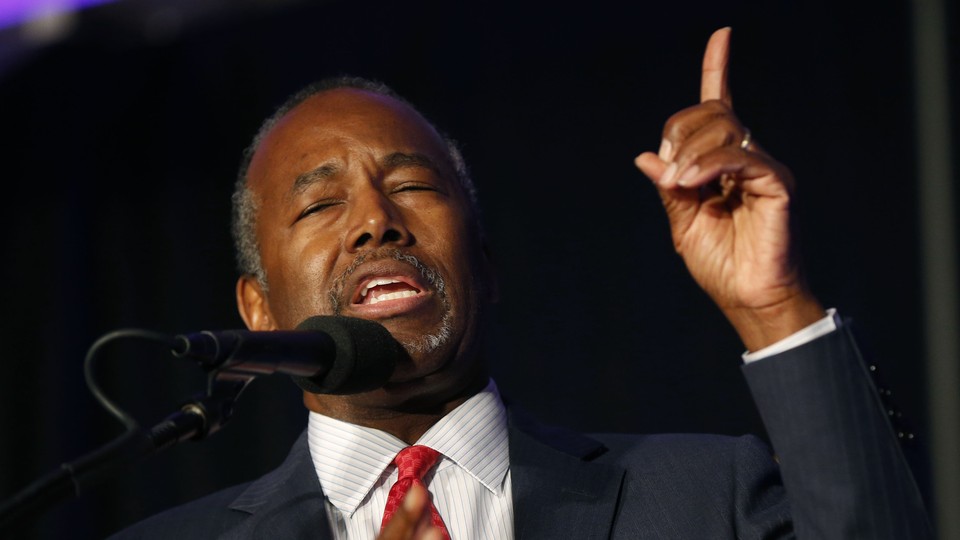 Today in 5 Lines
Donald Trump tapped Ben Carson to serve as secretary of the Department of Housing and Urban Development. North Carolina Republican Governor Pat McCrory conceded the gubernatorial election to Democrat Roy Cooper. A South Carolina judge declared a mistrial in the case of Michael Slager, a former North Charleston police officer charged with fatally shooting Walter Scott in 2015, after the jury was unable to reach a decision. Prime Minister Shinzo Abe announced he will visit Pearl Harbor in late December, becoming the first sitting Japanese leader to go to the site of the attack. President Obama encouraged Americans to "pull together" in a statement addressing the Oakland warehouse fire that killed at least 36 people.
---
Today on The Atlantic
Civility Is Overrated: In the aftermath of the presidential election, liberals have argued over how best to confront racism: Some say explicit call-outs are counterproductive, but, Vann R. Newkirk II argues, being blunt can also "empower people of color, establish social penalties for racism, and change social mores and modes of mass communication."

Inspired by Fake News: On Sunday, a gun-wielding man entered a pizzeria in Washington, D.C. to "self-investigate" a false news story involving Hillary Clinton. The event foreshadows a frightening "post-truth" future in America. (David A. Graham)

Questions of Identity: Jewish people in America think about their Jewishness through ethnic inheritance or religious practice, writes Emma Green, and they "do not fit neatly into American racial categories."
Follow stories throughout the day with our Politics & Policy portal.
---
Snapshot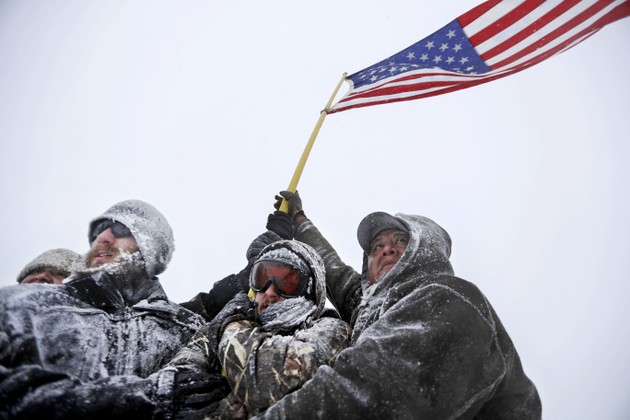 ---
What We're Reading
'Dancing With Insanity': After falling short of expectations in November, Democrats clearly need to rethink their coalition-building strategy, writes Salena Zito. So why did House Democrats reelect the same party leadership? (The Washington Examiner)
The Information War: Right-wingers have manipulated the algorithms of Google and other internet giants, creating "a vast satellite system of rightwing news and propaganda that has completely surrounded the mainstream media system." This, in turn, has led to the rise of fake news. (Carole Cadwalladr, The Guardian)
An Apple a Day: Often, the best medical care prison inmates receive is during their time behind bars, and when they're released, many fail to sign up for care until they end up in the emergency room. How can doctors help newly released inmates better manage their health care? (Rae Ellen Bichell, NPR)
'The Right's Rising Media Star': Meet Tomi Lahren, a 24-year-old conservative talking head whose nightly show on The Blaze has garnered her more than 4.3 million social media followers—and a reputation for incendiary comments. (Jonah Engel Bromwich, The New York Times)
Obama's Washington: Here's how the First Family influenced the cultural geography of the nation's capital—a city that has become "richer, younger, and whiter" in the past eight years. (Elaina Plott, Washingtonian)
---
Visualized
What Happens Next?: The upper-Midwest states that voted for Donald Trump may suffer the most if the Affordable Care Act is repealed. Check out these maps to see how. (Philip Bump, The Washington Post)
---
Question of the Week
Last week, President Obama lit the National Christmas tree for the final time—less than a month after pardoning his last turkey. For the next four years, it will be Donald Trump's turn to carry on the many White House traditions. Which presidential tradition is your favorite—and why?
Send your answers to hello@theatlantic.com, and our favorites will be featured in Friday's Politics & Policy Daily.
-Written by Elaine Godfrey (@elainejgodfrey)