The Atlantic Politics & Policy Daily: The One Where Trump Calls Taiwan
The president-elect spoke with President Tsai Ing-wen of Taiwan over the phone on Friday.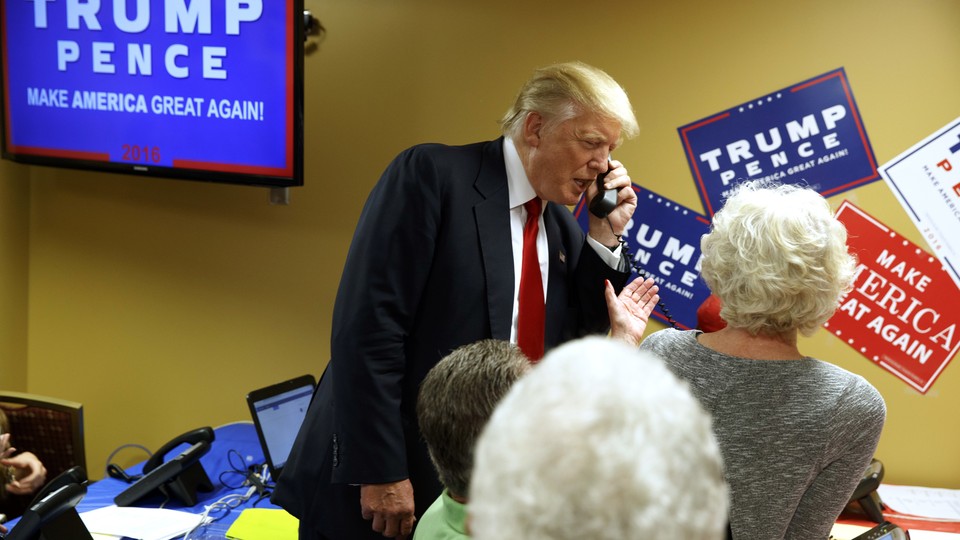 Today in 5 Lines
President-elect Donald Trump spoke with President Tsai Ing-wen of Taiwan over the phone on Friday, according to a statement released by Trump's transition team. Michigan Attorney General Bill Schuette announced he would file a lawsuit to stop Green Party candidate Jill Stein's "frivolous, expensive" election recount efforts in the state. The U.S. Supreme Court agreed to hear seven new cases, including those involving Christian-affiliated hospital systems claiming religious exemption to federal pension rules. Former Vermont Governor Howard Dean took himself out of the running for chairman of the Democratic National Committee. The U.S economy added 178,000 jobs in November, and the unemployment rate fell to 4.6 percent.
---
Today on The Atlantic
Obamacare Lives On–For Now: The GOP has pledged to repeal and replace the Affordable Care Act. But executing the plan is an "enormously difficult task," and Republicans may leave the law "on the books for as many as three more years." (Russell Berman)

Party in Turmoil: Representative Keith Ellison of Minnesota is vying to become chairman of the Democratic National Committee, but the party's confusion and internal disagreements about its future are complicating his bid for the position. (David A. Graham)

Falling Short: While many of Hillary Clinton's critics say she failed to inspire Democrats to vote for her, the numbers show counties that Obama lost in 2012 ultimately sealed her fate. As Andrew McGill writes: "They didn't like him, but they really hated her."
Follow stories throughout the day with our Politics & Policy portal.
---
Snapshot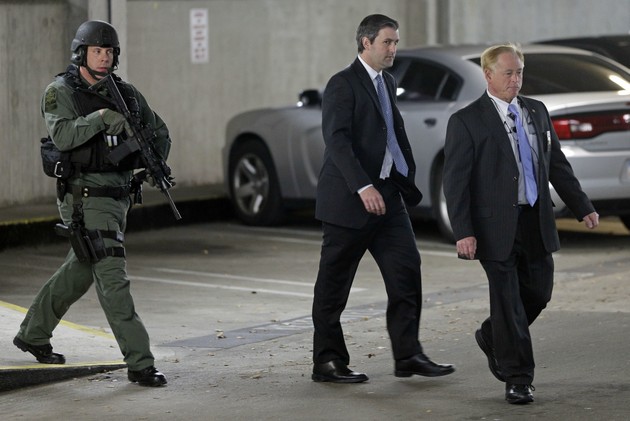 ---
What We're Reading
A New Narrative: North Carolina Republicans are challenging the results of the 2016 gubernatorial race, citing voter fraud concerns. But in the process, they are helping form a new "fraud narrative" that Americans can expect to hear more of under a Trump administration. (Barry Yeoman, New Republic)
'Still Throwing Punches': Hillary Clinton and Donald Trump's top campaign officials analyzed the election during a forum at Harvard University on Thursday. The exchange—which was full of "interruptions, accusations and plenty of cross-talk"—showed that while the race might be over, tensions between the two sides persist. (Shane Goldmacher and Gabriel Debenedetti, Politico)
In Their Hands: One concern for the Obama administration is whether Trump will roll back the president's efforts to reform the criminal-justice system. If so, Attorney General Loretta Lynch told a crowd in Washington, D.C. this week that it will be up to local governments to maintain his legacy. (Issie Lapowsky, Wired)
'The Last Diplomat': Adam Entous and Devlin Barrett chronicle the life of Robin Raphel, a former U.S. diplomat who "distinguished herself by building vast networks of contacts," and later became the subject of an FBI investigation. (The Wall Street Journal)
Standing Her Ground: Green Party nominee Jill Stein "is now attracting far more media attention than her campaign ever did" by pushing for vote recounts in Wisconsin, Pennsylvania, and Michigan. Despite the criticism she's received, Stein said she's not backing down. (Tina Nguyen, Vanity Fair)
---
Visualized
Planes, Trains, and Automobiles: President-elect Donald Trump has proposed a plan to spend $350 million on improving America's infrastructure. Here are six maps that show where that money could be spent. (Tim Meko, The Washington Post)
---
Question of the Week
This week we asked which restaurants you might expect to find President-elect Donald Trump and Vice President-elect Mike Pence once they're both in the District. Here are some of our favorite responses:
John Bianchi predicted Trump will be spotted at Russia House on Connecticut Avenue.
Christopher Cormier suggested The Hamilton might be a good place for them to go, "given its proximity and past success distracting the media."
And reader Howard Cohen figured Pence would probably just stick with Chili's.
Keep an eye out for next week's Politics & Policy Daily to enter our Question of the Week contest.
-Written by Elaine Godfrey (@elainejgodfrey) and Candice Norwood (@cjnorwoodwrites)