The Atlantic Politics & Policy Daily: We're Gonna Need a Smaller Plane
Donald Trump called for the U.S. Defense Department to "cancel" a contract with Boeing to build future presidential aircraft.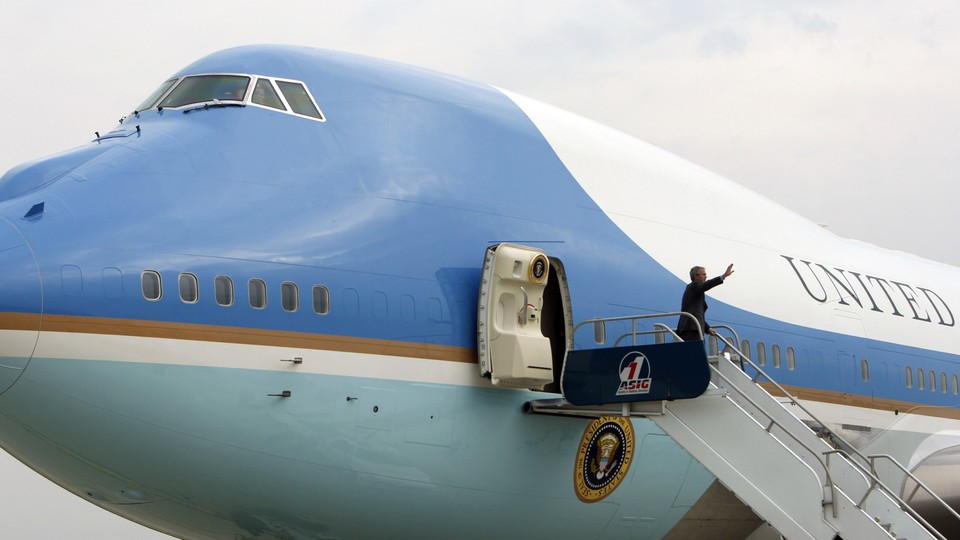 Today in 5 Lines
President-elect Donald Trump called for the U.S. Defense Department to "cancel" a contract with Boeing to build future presidential aircraft, saying costs were "more than $4 billion." Boeing said in a statement that the contract is for $170 million. Trump will attend a rally tonight in Fayetteville, North Carolina, as part of his post-election "thank you" tour, where he is expected to formally announce his pick for secretary of defense. The U.S. Supreme Court unanimously sided with prosecutors in the insider trading case Salman v. United States, saying that business executives who give confidential information to relatives are violating securities laws. The Ohio Supreme Court ruled that video footage recorded from police-car dashboard cameras is public record. In his last major national security speech, President Obama said the United States is "breaking the back" of ISIS.
---
Today on The Atlantic
What Will It Take?: The "failed prosecutions" of Officers Michael Slager and Ray Tensing underscore the challenges of holding police accountable for taking the lives of civilians, writes Conor Friedersdorf.

The Campaign Continues: The election may be over, but Donald Trump shows no signs of changing, using the same strategy in his recent rallies as he did on the campaign trail. As Molly Ball writes: "He has his people, and he can turn them against whoever he pleases, and the politicians will have to do what he wants."

On the Brink: In this interview, a leading Chinese scholar on U.S.-China relations discusses his "anger and ambivalence" toward Trump's phone call with the head of Taiwan, and how the president-elect "has already created lots of chaos." (Uri Friedman)
Follow stories throughout the day with our Politics & Policy portal.
---
Snapshot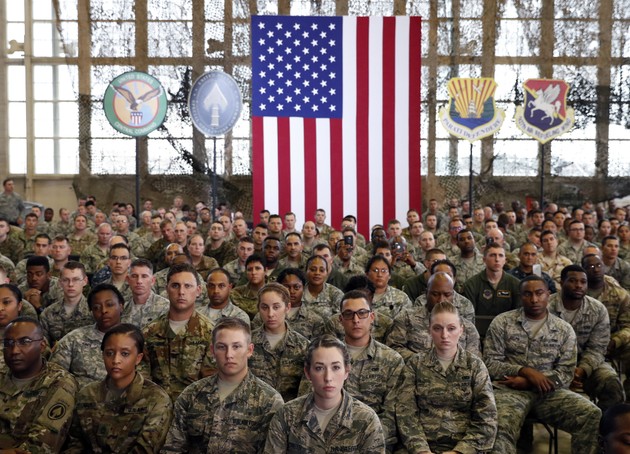 ---
What We're Reading
San Bernardino, One Year Later: ABC News spoke with witnesses, victims, and first responders to recount the events of December 2, 2015, when Syed Rizwan Farook and Tashfeen Malik killed 14 people at a holiday party at the Inland Regional Center.
Waste Not, Want Not: In order to avoid defense spending cuts, The Washington Post reports, the Pentagon suppressed an internal study that found $125 billion in administrative waste. (Craig Whitlock and Bob Woodward)
'The Twin Pillars of Progressive Prejudice': The 2016 presidential election "embarrassed journalists and academics alike," argues Victor Davis Hanson, and showed that the media and universities are long overdue for a restructuring. (National Review)
Time Will Tell: Standing Rock activists received welcome news this week when the Army Corps of Engineers announced it would seek ways to reroute the controversial pipeline project. But the process could take years. (Emily Dreyfuss, Wired)
'It's Not Good': An official recount of presidential election results is under way in Michigan, but there's a big problem: One-third of the voting precincts in the state's largest county might be disqualified from the recount. (Chad Livengood and Joel Kurth, The Detroit News)
---
Visualized
News That's Fit to Tweet: BuzzFeed reviewed Donald Trump's tweets since the launch of his presidential campaign to identify the news sites he reads. View the interactive charts here. (Charlie Warzel and Lam Thuy Vo)
---
Question of the Week
Last week, President Obama lit the National Christmas tree for the final time—less than a month after pardoning his last turkey. For the next four years, it will be Donald Trump's turn to carry on the many White House traditions. Which presidential tradition is your favorite—and why?
Send your answers to hello@theatlantic.com, and our favorites will be featured in Friday's Politics & Policy Daily.
-Written by Elaine Godfrey (@elainejgodfrey) and Candice Norwood (@cjnorwoodwrites)