The Atlantic Politics & Policy Daily: Happy GRU Year
Russian President Vladimir Putin snubbed President Obama in favor of Donald Trump when extending holiday greetings to numerous heads of state and government.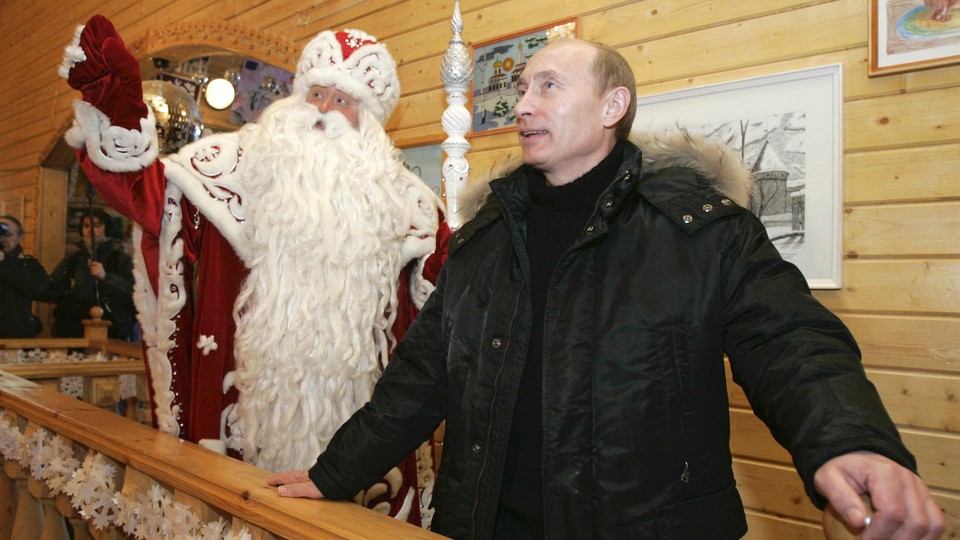 Today in 5 Lines
Russians have left two vacation compounds just outside Washington, D.C. and New York City following orders from President Obama to vacate by Friday at noon. Vladimir Putin said he will not follow through on the Russian Foreign Ministry's proposal to expel 35 U.S. diplomats in retaliation. Putin also omitted Obama in favor of Donald Trump when extending holiday greetings to numerous foreign heads of state and government. A singer with the Mormon Tabernacle Choir has resigned from the group, stating in a letter that she would rather quit than perform at Trump's inauguration. A North Carolina judge has temporarily blocked a law passed by state Republicans to strip the incoming Democratic governor of his ability to control state and county election boards.
---
Today on The Atlantic
Trump Needs Backup: Donald Trump has promised to deport millions of undocumented immigrants, but to succeed, he needs state and local authorities to cooperate. How will they respond to his immigration proposals? (Priscilla Alvarez)

Obama's Faith: Replying to Ta-Nehisi Coates's story "My President Was Black," Daniel Foster argues: "This highly stylized psychohistory of blackness and whiteness in America is at the very least unhelpful, and probably false," as it assumes Trump's rise means that white America is "irredeemably bigoted."

Where Church and State Collide: The contentious presidential election created divisions among faith communities and put religion in the national spotlight in 2016. Throughout the year, Atlantic writers looked at this and other important issues. Here are some of our best stories. (Candice Norwood) 
Follow stories throughout the day with our Politics & Policy portal.
---
Snapshot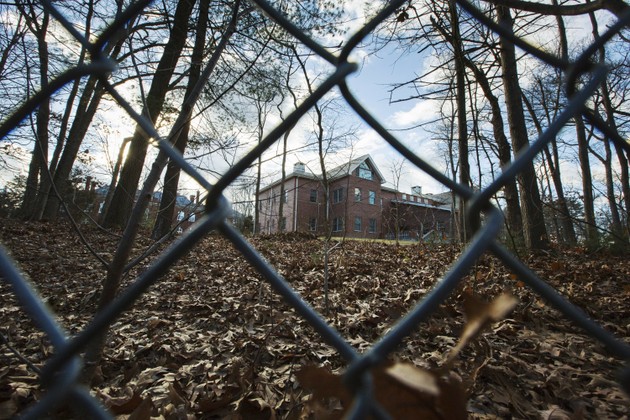 ---
What We're Reading
A Global Issue: ProPublica spoke with nearly a dozen environmental economists and climate change policy experts to discuss the potential effect of Trump's administration on global warming. But they agree the threat requires more widespread action than policies from a single U.S. president. (Andrew Revkin)
'The Fighter': After returning home from Afghanistan in 2012, Marine Corps veteran Sam Siatta "had been unable to switch off the habits of war." His tortured journey back to the United States took him from a Middle Eastern battlefield to an Illinois prison. (C.J. Chivers, The New York Times Magazine)
Give Peace a Chance: Rumored concerns among Democrats about Representative Keith Ellison's candidacy for Democratic National Committee chair has turned the race into "a power struggle between factions—but one lacking a clear contrast of ideas" during a time when the party needs unity. (Jeff Stein, Vox)
'Virtually Unchanged': For the last two years, conversations about police training and use of deadly force received nationwide attention. But a Washington Post investigation reveals the number of fatal shootings by law enforcement only dropped from 991 deaths in 2015 to 957 this year. (Kimbriell Kelly, Wesley Lowery, Steven Rich, Julie Tate, and Jennifer Jenkins)
The Master Plan: Next year, three "tense and unpredictable" elections will take place in the Netherlands, France, Germany. The outcomes of those races, coupled with Trump's victory, may give Vladimir Putin the perfect opportunity to influence international relations. (Henry Porter, Vanity Fair)
---
Visualized
How the Trump Team Stacks Up: In three charts, NPR shows how the diversity and experience of the president-elect's cabinet picks compare to those of previous administrations. (Danielle Kurtzleben)
---
Question of the Week
This week, we asked you to share your plans for 2017. Dozens of readers sent in their goals for the new year, and many of you resolved to become more politically engaged. For a complete list of reader resolutions, head over to our Notes section. But here were two of our favorites:
From Tom Lucas, 42, a manager of a reinsurance brokerage firm:
"My resolution in 2017 is to take less information at face value and to delve deeper into topics before I form an opinion. I think this will give me a broader perspective on issues and allow me to understand both sides of a debate."
And Joanne Allard, 58, from Tucson:
"I've recently decided to try and make eye contact with and pass along a cheerful well-wish to people I ordinarily ignore. I'm talking hellos, good afternoons, lovely weathers, etc., with an emphasis on projecting genuine interest. I just got to thinking one day that I tend to avoid contact with people who look as though they'd staunchly disagree with my politics, and it occurred to me that maybe I could help make next year a better one by trying to connect in a positive way."
Stay tuned for next week's Question of the Week.
-Written by Candice Norwood (@cjnorwoodwrites)