Will Democrats Miss Their Last Chance to Win a Senate Seat?
Maybe. But they may never have had much of a chance in the first place.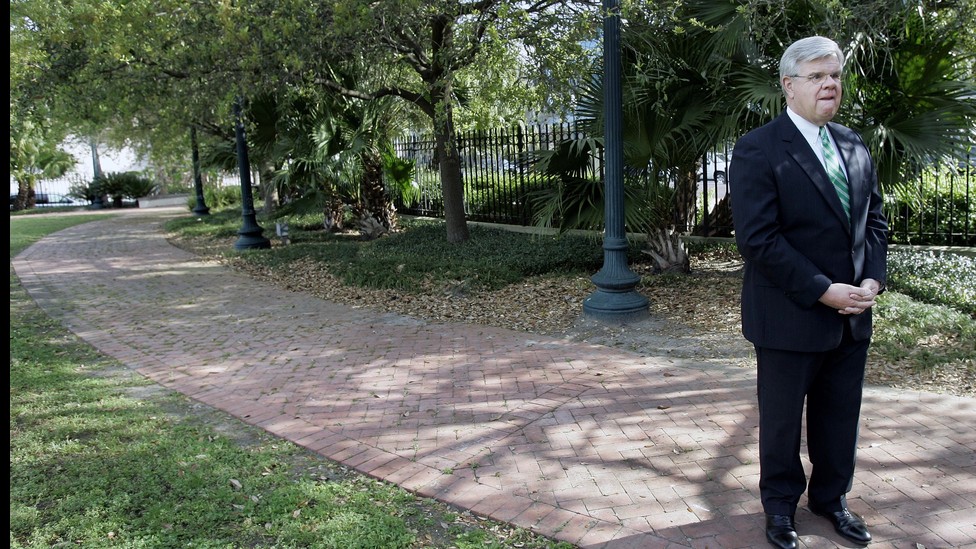 Democrats desperate for good news following Hillary Clinton's defeat believe they might find it in the red state of Louisiana. Republicans will control Congress when Donald Trump takes office next month, but Democrats have one last shot to win an additional Senate seat in the Louisiana runoff election on December 10. Foster Campbell, the Democrat running against Republican John Neely Kennedy, recently reported an impressive $2.5 million fundraising haul, and national media has framed the race as a high-stakes fight, with CNN's Don Lemon describing Campbell as "the last hope for the Democrats in this election cycle." Amid all that buzz, however, Democrats risk pinning their hopes on a race they are unlikely to win.
The Democratic Party faces long odds in Louisiana, and a last-minute influx of donations and interest in the Senate race won't suddenly change that. The president-elect won Louisiana with 58 percent of the vote to Clinton's 38 percent, and the state legislature remains a Republican stronghold despite the election of Democratic Governor John Bel Edwards last year.
On November 8, a crowded field of Senate candidates squared off, and Kennedy and Campbell advanced to a runoff as the top two competitors. Even then, however, Kennedy had an advantage over Campbell, winning 25 percent of the vote to his Democratic challenger's 17.5 percent. Since then, polling has suggested that Kennedy has amassed a double-digit lead. "It's not clear that Foster has given voters a clear reason to vote Democrat in a red state that Trump just won in a landslide," Josh Stockley, a political-science professor at the University of Louisiana, Monroe, said in an interview. "There may be national interest in the race, but it's important not to lose sight of the state's fundamentals."
It's possible that Democrats need to devote more time, energy, and resources to the state—not just in this race, but as party members reflect on their post-2016 priorities. Campbell certainly seems to believe there should be more investment from the national party. "They haven't done hardly anything," Campbell told me in an interview when I asked if he thinks the national Democratic Party should do more to help in his race. "This race is being watched all over America, and they are missing in action. The Democratic Senatorial Campaign Committee is missing in action. ... They just got the living hell beat out of them, so why aren't they down here fighting like they could be?"
He went on to add: "They really could do a lot more. On a scale of 1 to 10, they haven't even reached the 1 mark yet—the Democratic Senatorial Campaign Committee or the national Democratic Party, I haven't heard anything from 'em."
Stephen Handwerk, the executive director of the Louisiana Democratic Party, insists that the Democratic National Committee has worked "hand in glove" with the state party to make contact with voters and get out the vote ahead of the election. "They just lost the presidential race so they are struggling to find normal again," he said, "but this lifeline of Louisiana, the potential of hope here, is something that's really palpable, and it's something that they want to be involved in. I couldn't thank them enough."
Handwerk noted, though, that the "DSCC certainly has been sitting on its heels, and that's ultimately regretful in our eyes." He also cautioned that Democrats "run the risk of permanently giving up the South if we do not make necessary and ongoing investments." The DSCC did not return multiple requests for comment over a period of several days.
Then again, there may be valid reasons for the party not to invest heavily in a red state like Louisiana. Democrats must decide how best to direct finite resources. If the Louisiana Senate race looks unlikely to yield a Democratic win, the national party may be engaging in an act of self-preservation if it decides to withhold investment. "These decisions are strategic, and I'm sure they're making a cost-benefit analysis," said Brad Bannon, a Democratic strategist and president of Bannon Communications. "It looks like a tough race, and the DSCC just spent a ton of money on Senate races and will be even more pressed for cash in 2018 when they have to defend a number of incumbents. I don't think this is personal, or ideological. I think it's a very pragmatic choice."
Of course, it's one thing to make cost-benefit analyses over how and to what extent Democrats should invest in individual races. But even if Democrats had all the money, volunteers, and infrastructure they could want, voters might still reject the party and its candidates if its overarching message doesn't appeal to a broader coalition of Americans.
One of the questions Democrats are grappling with at a national level is where the party went wrong in the presidential election after some voters who had previously supported Barack Obama flipped to Trump—and what it will take to win them back. In Louisiana, Campbell's message of economic populism—he has expressed opposition to trade deals and describes himself as a candidate willing to fight "powerful corporate interests"—might help win him voters that would otherwise be drawn to the Republican Party in the Year of Trump.
At a national level, the Democrats may also need to draw more from an economic-populist message to convince voters to turn out for them—after all, that message was popular not only among Trump voters, but among Bernie Sanders' supporters, too."The more we can articulate ... what we've done for working men and women in the past, and what we're trying to do for working men and women today, the better off we are," Campbell said, referring to the Democratic Party as a whole. He added: "We dropped the ball, and we need to get back in control of our whole message, and talk about helping people."
As they analyze which races to prioritize in future elections and attempt to rebuild political power over the next four years, Democrats will need to seriously consider how to expand their coalition. As the party does so, it will need to find ways to keep dispirited Democrats politically active and engaged in a time of uncertainty. And while a surge of last-minute attention to the Louisiana Senate race may have given some Democrats hope for redemption, it also risks leaving them disillusioned if they don't get the outcome they're looking for in the election.