First Thoughts on the Election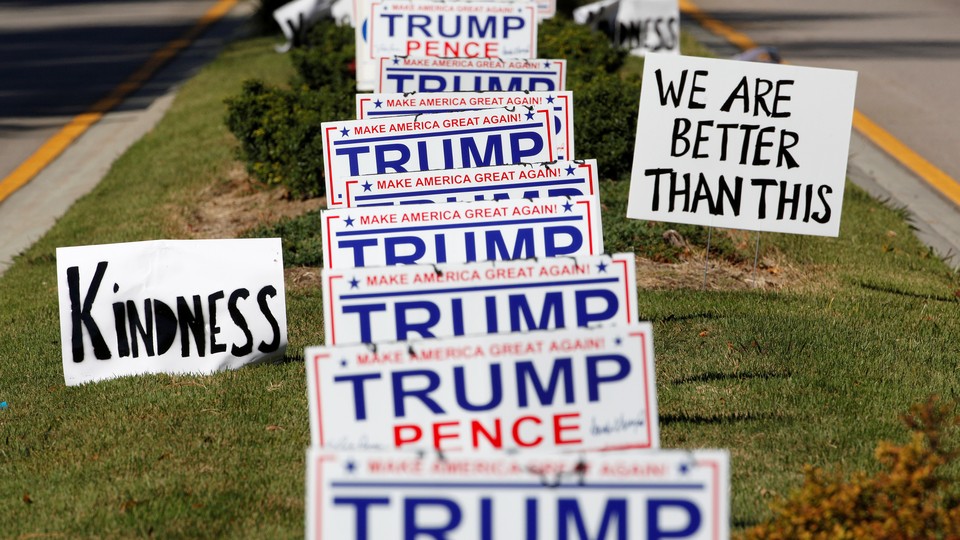 Editor's Note:
This article previously appeared in a different format as part of The Atlantic's Notes section, retired in 2021.
Most of what I think about last night's results I discussed in a long talk early this morning with Terry Gross, which will be on the Fresh Air this afternoon. The embed for our discussion just went live and you can listen below.
More in this space when I can manage.
***
An ongoing theme here in recent years has been the contrast between increasingly paralyzed and bitter national-level politics, and a positive-minded and forward-looking sense of practicality at the community level. In that silver-lining spirit, I am happy to report that all of the local initiatives and candidates I mentioned two days ago came to what I consider the right result:
The voters of California rejected Proposition 53, which would have made it much harder for the state to undertake big, long-term investments.
The voters of Stockton approved Measure M, a small sales-tax increased devoted to the city's libraries and recreation centers. The measure needed a two-thirds majority for approval, and it got nearly 75 percent.
The voters of San Bernardino approved Measure L, which will reform the flawed city charter that in itself is a source of the city's problems. The measure required only a majority vote, and was getting more than 60 percent.
The voters of San Bernardino, Redlands, and environs comfortably re-elected former Redlands mayor Pete Aguilar to a second term in the U.S. House.
The voters of the District of Columbia comfortably elected Robert White (and David Grosso) to at-large seats on the City Council, and approved the statehood referendum by 86 percent to 14 percent.
We'll take progress where we can find it.
On the larger prospect, after the jump a thought for the day from W.B. Yeats.
Apropos for today, "To a Friend Whose Work Has Come to Nothing," by William Butler Yeats, 102 years ago. For the reminder about this poem I thank a Republican friend who took an early and honorable stand against Donald Trump.
     Now all the truth is out,

     Be secret and take defeat

     From any brazen throat,

     For how can you compete,

     Being honor bred, with one

     Who were it proved he lies

     Were neither shamed in his own

     Nor in his neighbors' eyes;

     Bred to a harder thing

     Than Triumph, turn away

     And like a laughing string

     Whereon mad fingers play

     Amid a place of stone,

     Be secret and exult,

     Because of all things known

     That is most difficult.