The Atlantic Politics & Policy Daily: Man Wins Election, Still Mad
Over the weekend, Donald Trump claimed that "millions of people" committed voter fraud in the presidential election.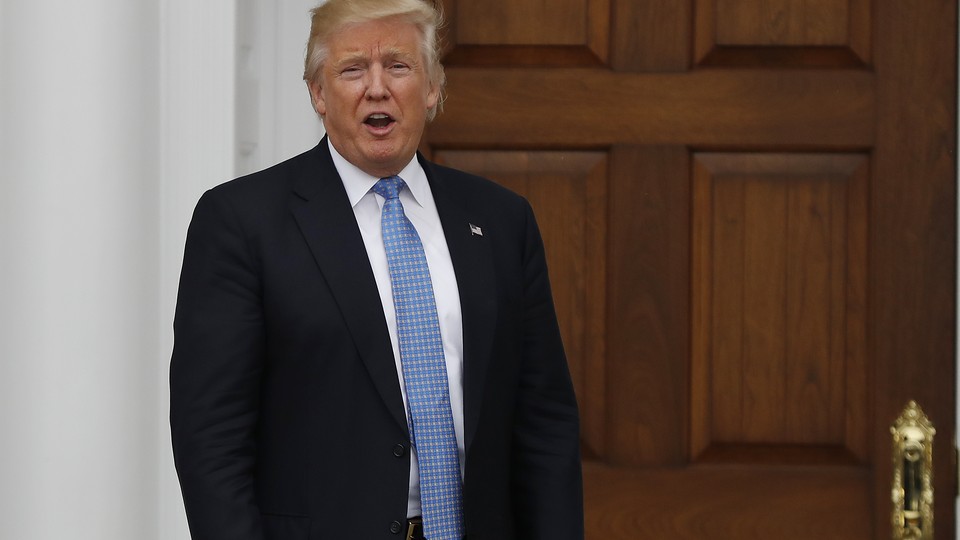 Today in 5 Lines
Donald Trump officially won Michigan's 16 electoral votes. White House Press Secretary Josh Earnest said there is "no evidence" of Trump's claim on Sunday that "millions of people" voted illegally in the election, and Trump transition spokesman Jason Miller didn't cite any evidence to support the claim in a call with reporters. Dylann Roof, the man accused of killing nine people at the Emanuel African Methodist Episcopal Church in South Carolina in 2015, was granted permission by a federal judge to represent himself at trial. Authorities identified Abdul Razak Ali Artan as the suspect in an attack at Ohio State University that left at least nine people injured. President Obama and Vice President Joe Biden will not attend the funeral of Cuban leader Fidel Castro.
---
Today on The Atlantic
Making Excuses: Republicans have long insisted that African Americans in inner cities take "personal responsibility" for their economic hardship. Rather than apply this rhetoric to working-class whites, however, Donald Trump instead blames their struggles on external forces. (Peter Beinart)

Behind Trump's Success: Longtime media and advertising executive Jerry Cave unpacks Donald Trump's unconventional marketing strategies that ultimately won over voters and led to his victory. (Yoni Appelbaum)

Questioning Democracy: Donald Trump alleged on Twitter over the weekend that "millions of people" voted illegally in the 2016 presidential race. Despite no evidence to support this claim, David A. Graham writes, "simply by raising the question, the president-elect sows the seeds of doubt."
Follow stories throughout the day with our Politics & Policy portal.
---
Snapshot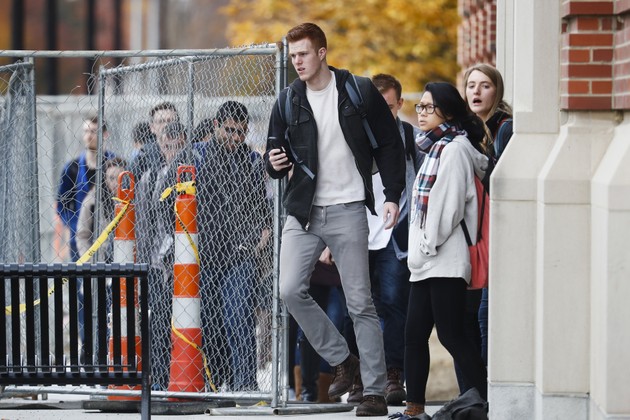 ---
What We're Reading
Finding His Reagan: Steve Bannon's winding career path "reflects a restless, eclectic mind." But just how did the former executive chairman of Breitbart News end up as chief strategist and senior counselor to the next president of the United States? (Scott Shane, The New York Times)
A Fruitless Effort: Jill Stein, the Green Party nominee, successfully filed for a vote recount in Wisconsin and has similar plans for Pennsylvania and Michigan. Here's why "none of this is going to produce any change in the results of the 2016 election." (Amy Davidson, The New Yorker)
'Behind the Front Lines': Michael Bennett Cohn traveled from Minneapolis to a North Dakota campsite with a group of Standing Rock activists to capture the complexities of a "highly organized community of thousands—young and old; men, women and children." (Newsweek)
How the Koch Brothers Won 2016: Despite the Koch brothers' initial displeasure at the idea of a Trump administration, there are several Koch allies working on the president-elect's team. And both parties are reportedly willing to work together to pursue conservative goals. (Kenneth P. Vogel and Eliana Johnson, Politico)
'The King of K Street': Trump's former campaign chairman Paul Manafort disappeared from the public eye after resigning from his position in August. Now, he reportedly maintains close ties with the transition team, which could allow him to become Washington's "most influential man you'll never see." (Robert Kolker, Bloomberg)
---
Visualized
A Tale of Two Countries: Former Cuban President Fidel Castro died on Friday at the age of 90. This timeline chronicles the long, troubled relationship between the United States and Cuba. (The Washington Post)
---
Question of the Week
Vice President-elect Mike Pence has officially moved to Washington, D.C., and President-elect Donald Trump is expected to follow suit in the coming weeks. President Obama and Michelle Obama's go-to restaurants in the District have long been documented. Which restaurants do you expect Pence and Trump to frequent?
Send your answers to hello@theatlantic.com, and our favorites will be featured in Friday's Politics & Policy Daily.
-Written by Elaine Godfrey (@elainejgodfrey) and Candice Norwood (@cjnorwoodwrites)